I love good TV.  I love getting a whole series and binge watching it.  I love watching an episode and knowing you don't have to wait until the next week to watch the next one! I also love a great story line.  FX Network's The Bridge Season 1 has all of that.  Set in both El Paso, Texas and Ciudad Juarez, Mexico The Bridge is a cross border search for a serial killer focusing on two detectives, Sonya Cross (Diane Kruger) and Marco Ruiz (Demian Bichir).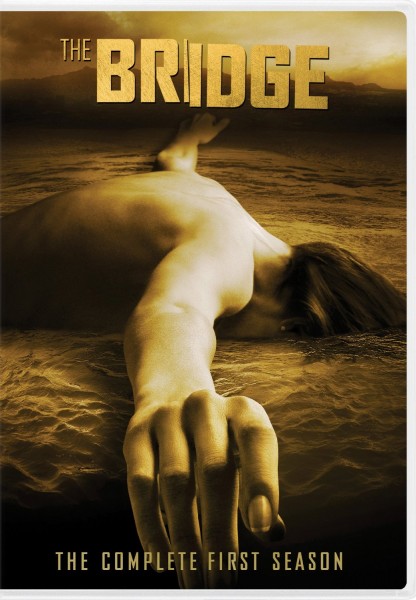 I was drawn to the show because of my interest in Mexico and my serious crush on Demian Bichir. I first fell in love with him when he played Nancy Botwin's husband who ran a drug cartel. In The Bridge he plays an equally compelling character that shows great empathy towards his American counterpart Sonya Cross and draws you in with his humanity.
The Bridge Season 1:  A gripping crime thriller set on the U.S.-Mexico border has emerged as one of TV's most acclaimed new shows.  When a murder victim is discovered on the bridge connecting El Paso and Juarez, detective Sonya Cross must work with her Mexican counterpart, Marco Ruiz, to catch a serial killer terrorizing both sides of the border.  But their investigation will uncover shocking secrets and relentless danger that neither of them could possibly imagined.  The Bridge is a co-production of Shine America and FX Productions.
Image Source: FX Network Canada
The Bridge Season 1 Review
I am absolutely in love with the show and can't wait to see more episodes.  While I was frightened at first that it would be scary it is more of a thriller than anything that will give me (super sensitive) nightmares.  The acting is superb, the storyline complex and the characters rich and complicated.  Sonya Cross has an undiagnosed disorder that falls on the autism spectrum creating a series of tensions between her and the people she interacts with.  If you are looking for a captivating series,  The Peabody Award Winning The Bridge Season 1 is available on Blu-Ray and DVD now.