Most days my skin is not my friend.  It is sensitive, prone to acne, has eczema, slightly oily and generally temperamental.  I've tried countless products; seriously hundreds of them and few have met my needs as a moisturizer. Almost every product I've tried either makes my skin break out or causes my eczema to flare up.  You can imagine my trepidation when I was asked to try out CeraVe's daytime and nighttime moisturizing lotion.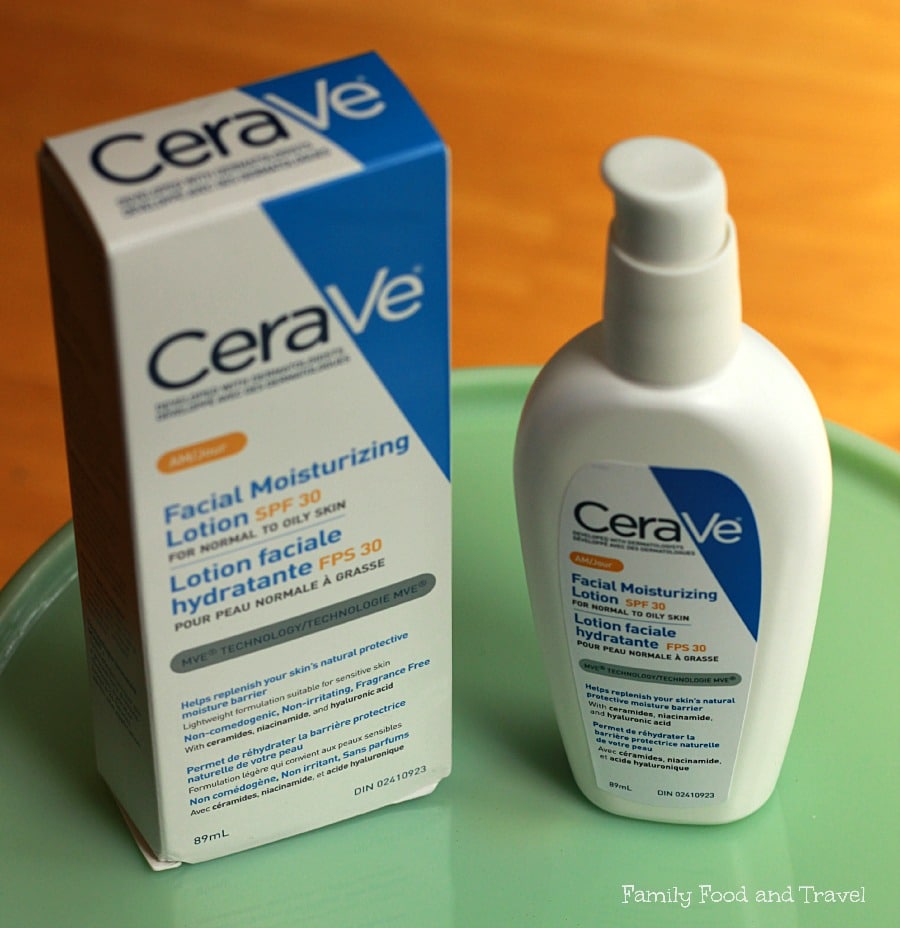 "CeraVe® is the first brand to contain the essential ceramides, cholesterol and fatty esters that healthy skin needs, delivered through a patented controlled-release MVE® system over 24 hours. The daily regimen of cleansers and moisturizers helps repair, replenish and protect the skin barrier to leave your skin looking and feeling soft, clean and healthy."
Testing CeraVe Am PM
The first thing I noticed about is that it has a great smooth texture and no scent which is a dream for anyone with sensitive skin.  When I put it on the first time I was right away impressed with how smoothly it went on my face and seemed to absorb immediately.
During the first few days I used the morning and night and began to notice a difference in my skin.  It was more moisturized and did not have dry flaky patches. No skin irritation appears. By week two I was surprised that my skin tone appeared more even, less red and while still some acne, nothing unusual.  At the end of the second week I had a few colleagues compliment me on my skin (which has never happened before) and even though the weather was warmer my skin wasn't oily. The CeraVe lotion really made a difference in my skin tone but overall what I loved most is that it did not irritate my skin which many other products do.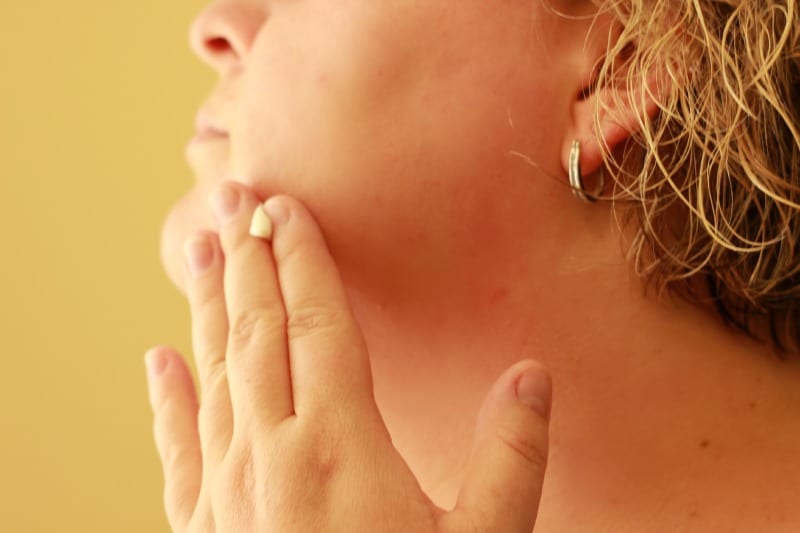 "Developed with dermatologists, CeraVe® has a full line of products recommended for Face and Body to address not only dry or oily skin but also for use as part of a recommended skin care regimen suitable for those with skin conditions such as eczema, psoriasis, acne, rosacea and atopic dermatitis. CeraVe® products are non- irritating, non-comedogenic and fragrance-free."
My CeraVe AM PM Review:
I will definitely continue to use CeraVe and look forward to trying more of their products.  I was impressed with the lotions and happy with the way they made my skin feel. And, the best part, I had no skin irritation from the CeraVe Am or PM Facial Moisturizing lotion and the 30 SPF meant I could skip the step of putting on sunscreen.  My skin looked better, was not irritated and I had the convenience of built in sunscreen.  Absolutely a product that I was really happy with and will continue using.  Since trying it I have recommended it to a number of my friends and have even convinced my husband to use it too.  If you haven't tried CeraVe you definitely should.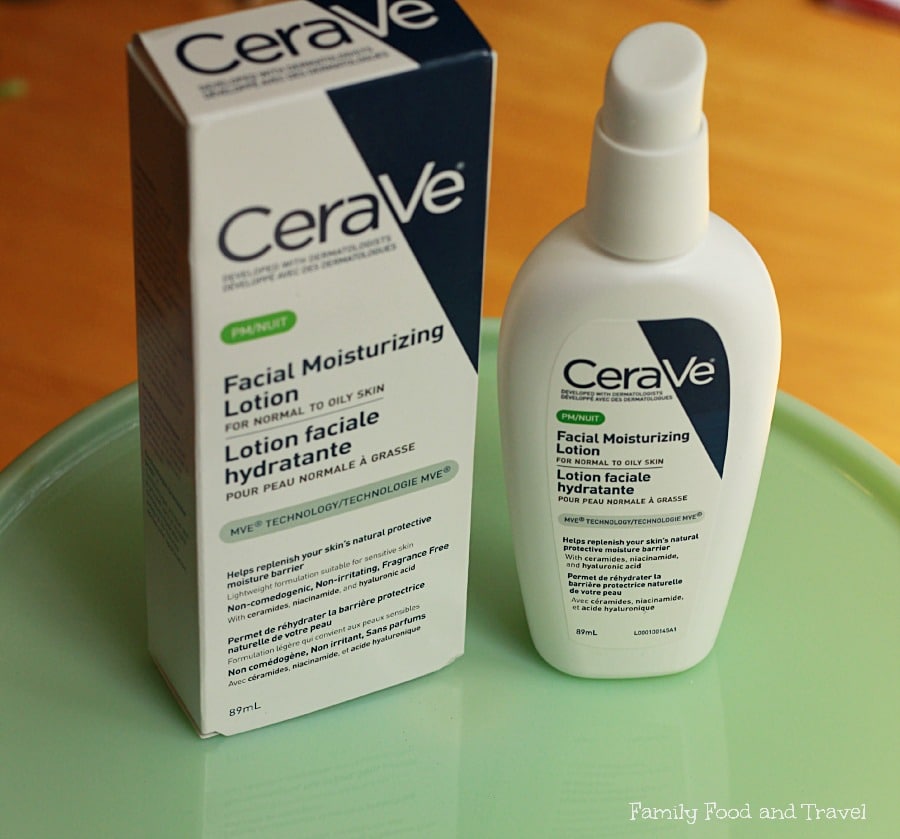 Follow CeraVe on Twitter  and Facebook and let them know what you love about CeraVe products.

Disclosure:  As a Chatelaine Tasters & Testers, I receive product for review. However all views are my my own.