Packing for a picnic is one of my favourite summertime activities.  Whether it be a picnic at the zoo, or the beach or on our front lawn casual summer meals are a family favourite.  I always pack fresh fruit, veggies, a summer salad, peanut butter sandwiches and a light protein.  My boys run so much that I worry sometimes they are not getting enough protein to fuel their growth and constant activity.  I have tried packing nuts, quinoa, pasta salad with chicken but they won't eat it.  Their favourite thing in the world is plan chicken or sunny side up eggs.  Chicken I can do, but sunny side up eggs are definitely not picnic-able!
A friend introduced me to PROTINIS by Maple Leaf Foods and I was ecstatic!  Easy, grab-on-the-go protein packs filled with delicious chicken, and assorted sides from dried mango to salsa.
With eight varieties to choose from these are the perfect snack anytime but our family loves them as an protein rich addition to our picnic basket.  I love the Glazed Roasted Chicken Honey Garlic Protini, my boys favourite is the Glazed Oven Roasted Chicken + Mango.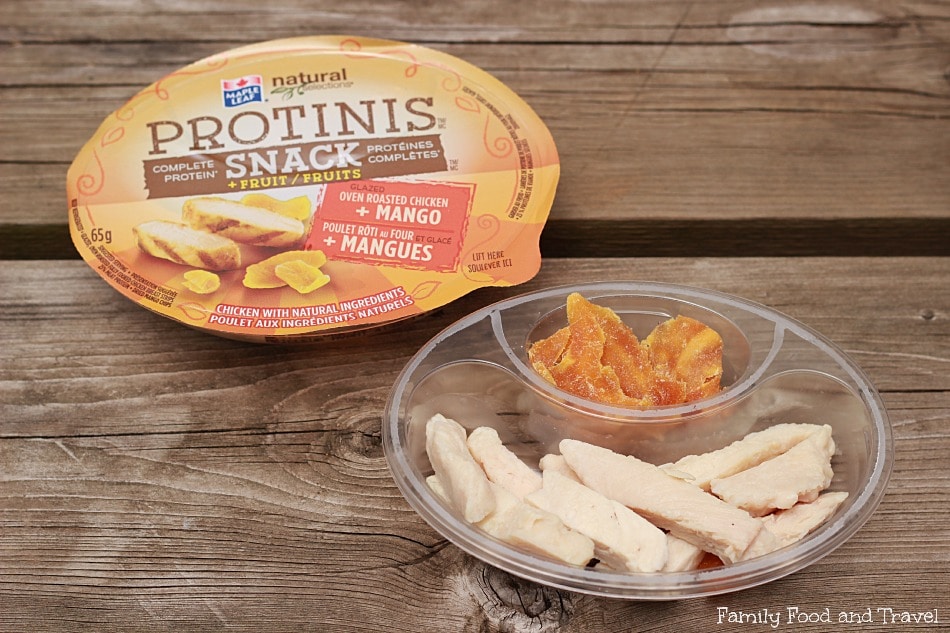 Each package of Protinis comes with two snack servings sealed for freshness and in a recyclable plastic dish that is easy to hold for little hands. My boys are frequent snackers, but with a serving of protein I know they will be full longer and more satisfied compared to salty and sweet snacks.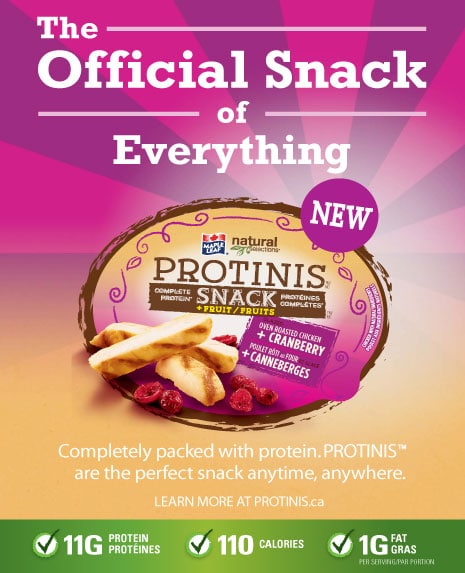 Are you ready to try out the "Official Snack of Everything"
Follow Maple Leaf Foods on Facebook and Twitter to find out more.
Disclosure:  I was provided with a sample of PROTINIS to facilitate this post.  All opinions are my own.