As a foodie there is nothing I love more than discovering new products to try and enjoy.  When I found out about Hamptons Lane subscription box  I knew this was one that I needed to try out.
The box arrived packaged perfectly in a stunning blue box filled with delicious items to enjoy.  I sampled the June box, Gourmet Picnic.  I loved that it was filled with condiments, pickles and a wine tote that I had never seen before. High quality artisan goods combined with a sharp steel knife that makes cutting picnic goods easy (and beautiful).  
The Hamptons Lane subscription box included:
American Flag Wine Tote from tote + able, Santa Rosa, CA
MSRP: $21.00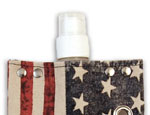 This patriotic wine tote is one of the hottest items in Napa and Sonoma wine circles for picnics and outdoor activities. It is made from a heavy weight cotton canvas cover with a BPA free, leak proof, and air tight liner that can contain a full 750mL bottle of wine, water, or your favorite beverage. Not worry – the nozzle construction expels oxygen to preserve the flavor and quality of fine wine, and pouring the wine into the tote as well as clean up is a breeze.
Custom Olivewood & Carbon Steel Knife from Pallares-Solsona, Solsona, Spain
MSRP: $49.00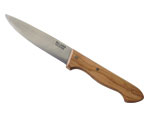 This olivewood handled, carbon steel blade knife from famed knife-maker Pallares-Solsona was custom made for Hamptons Lane. It is the perfect everyday knife, offering the versatility that you need at a picnic. This forever piece was crafted by a third-generation knife-smith in the small town of Solsona, Spain, not far from Barcelona. Each piece is hand stamped on the handle and blade with the iconic Pallares-Solsona text.
Meaux Mustard from Pommery, Meaux, France 
MSRP: $9.00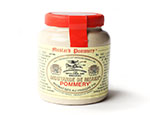 Pommery's Meaux Mustard has been served at the tables of French kings since 1632. Deliciously grainy and slightly nutty in flavor, it is the mustard of gourmets and can bring any picnic sandwich to the next level. Impossible to replicate, the secret recipe belonged to the religious order of Meaux and was passed onto the Pommery family in 1760 who, to this day, closely guards its secret recipe.
Fig & Onion Jam from Anarchy in a Jar, Brooklyn, NY
MSRP: $8.99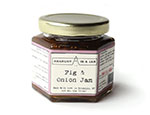 This jam is a genius combination of sweet onions, figs, rosemary, balsamic vinegar, orange zest, and spices, all perfectly combined to create a simple and balanced treat that is killer with just about any cheese. Laena McCarthy crafts each jar with figs and local onions from her farmer friends at Greenmarket in Brooklyn, staying true to Anarchy's small-batch, local, and artisanal mission. We love to top cheese and charcuterie with a dollop, or make our special Fig & Onion Jam-wich recipe for a flavorful and interesting picnic treat.
Sweet Heat Pickles from Backyard Brine, Northport, NY
MSRP: $4.99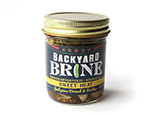 WARNING: You will become addicted to these Sweet Heat Pickles from Backyard Brine. Made with jalapenos and Vermont maple syrup, these pickles are perfect on sandwiches, in our special potato salad recipe, or simply by the handful on a hot summer day. Husband and wife team Randy & Cori Kopke hand pack their pickles in small batches using fresh, all-natural, and local ingredients, some right from their backyard garden, making these pickles truly artisan.
Total value of the box = $92.98   Your price = $69.00 for a single box of $47.00 for a member.  
The box also comes with recipes for each of the items and tips and suggestions on how to use them.  If you have a gourmet food lover this is the ultimate gift.  And, the best part is you don't have to take every month's box, you are welcome to skip any that do not appeal to you.
What I loved:  The fantastic collection of gourmet food products and the convenience of having it delivered.  The recipes made me want to try all of the products right away and challenged me to us them in a way that wasn't a typical use for each one.  I love the variety of boxes Hamptons Lane has and look forward to trying out the next one, Summer Cocktail Party.
My only critique was that the pickles in my box leaked during shipping so I couldn't photograph my items. But, they tasted delicious with our grilled cheese lunch.
Overall, I am really enamoured with Hamptons Lane and look forward to sampling more of their boxes.  Want to sign up?  Check out Hamptons Lane for more information about subscriptions and or a one time box order.