Every year my parents host a Canada Day party.  My mom makes a ton of delicious food, there is Canadian music playing all day and friends from all over come wearing their red and white.  It is a fun day.  A perfect way to welcome summer and enjoy the peace, freedom and camaraderie that we as Canadians love so much.  Now there is a great way to celebrate Canada Day and Canada as a country with Canada Doodles by Megan Radford, drawings by Peter Cook.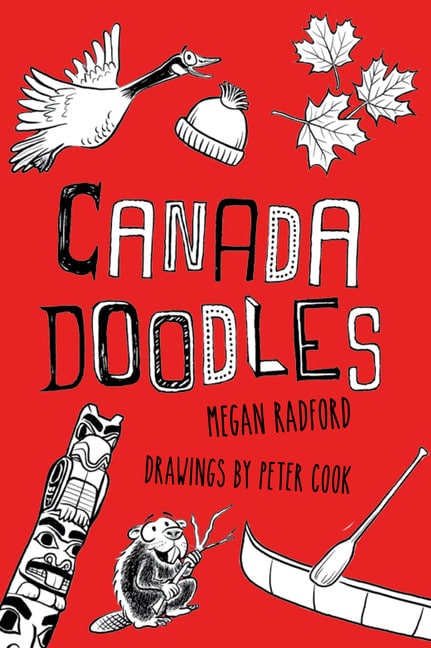 The bright cover and the wonderful drawings drew me in right away.  I loved the idea of kids being creative and free spirited while also creating drawings and visual reminders of so many wonderful things in Canada from coast to coast.  From packing a backpack for Lake Louise to decorating a snowboard for Jasper, Alberta and drawing the windmills for Wind Energy Institute in PEI there are so many pages to capture the imagination of the doodlers.
To celebrate the release of Canada Doodles we have some fantastic Canada printables taken from the book. Save the image to your computer and print them at home.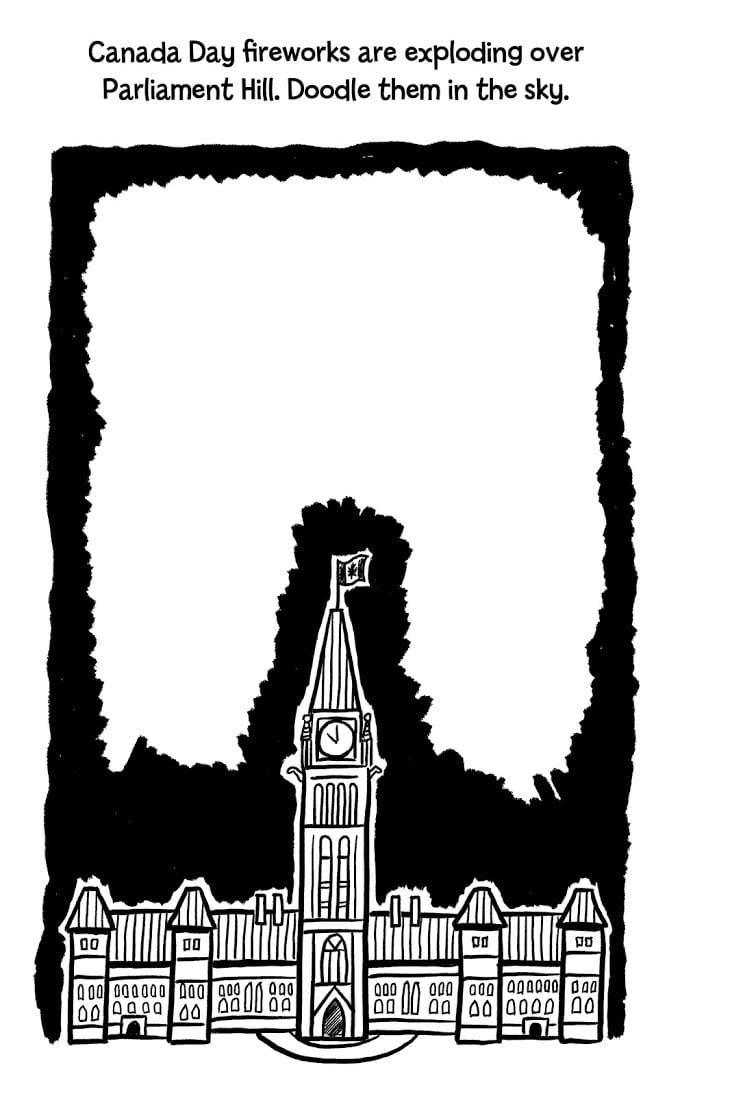 What will you doodle?