From the moment I laid eyes on my beautiful twin boys I was mesmerized by their beautiful skin, tiny perfect features and every single sound and movement they made.  I wanted to capture every single moment in their lives.  And with preemie twins there were lots of special moments in those first few weeks, months and now years.
From their first bath in a tiny metal dish the size of a loaf pan, to the moment when they were allowed to be in the same crib together.  They were truly remarkable.
Canon has introduced a new Facebook app babymoments.ca that is set up to help you capture those Baby Moments that no parent wants to miss.
The app is incredible! It walks you through each age in your baby's first year. Once you choose an age you can click on any of the photos of that stage and you will get step-by-step instructions on how to capture that very same image.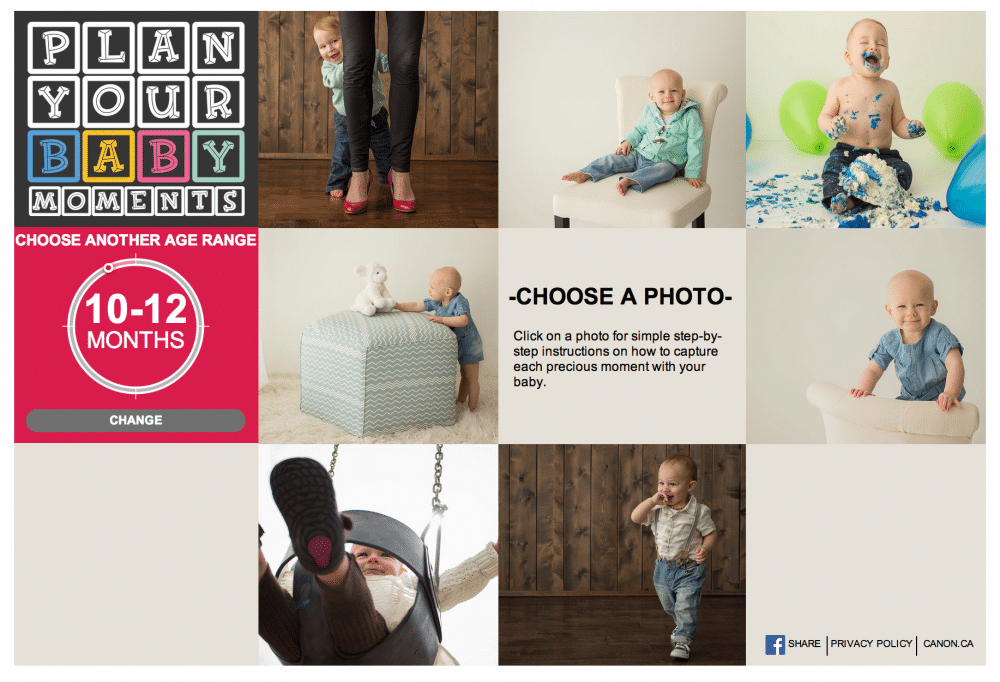 I loved the one that teaches you to capture your child rolling over. Here's what you'd need: Soft surface, Canon EOS Rebel SL1, Canon EF 50mm Lens. And, follow these instructions: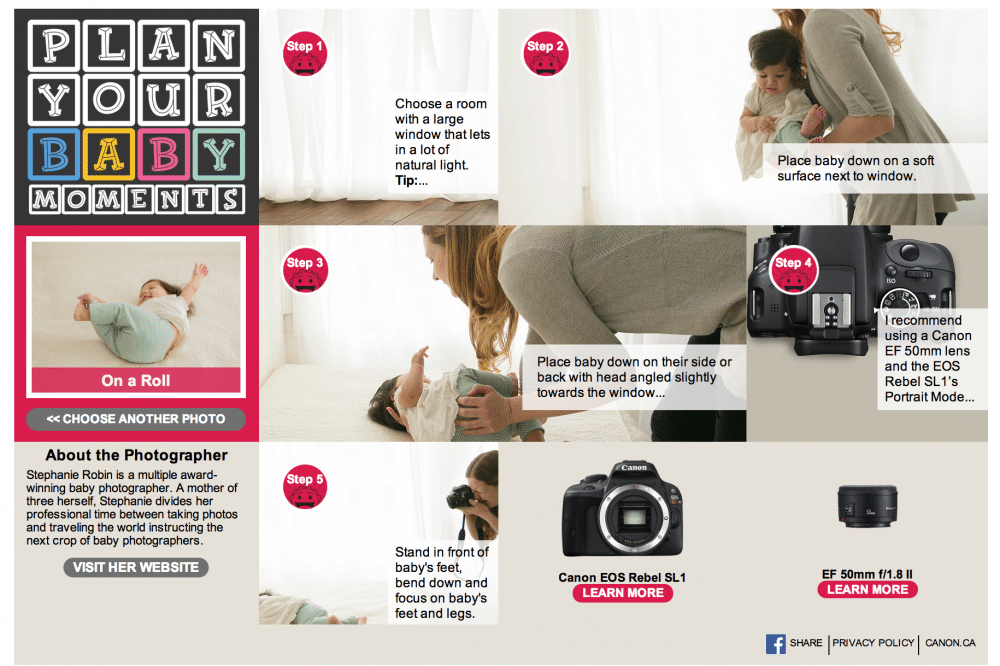 I absolutely love the recommendations, the suggestions and the step-by-step instructions.  For someone who loves photography it is so hard to sometimes know exactly what you need to be doing to get the shots you want.  For me, it's often about trial and error when it should definitely be focused on technique, set up and the right camera settings.
Grab your camera, your computer and begin to construct the perfect setting for you to capture your special Baby Moments.