Incontinence is something few people want to talk about.  It's the type of thing you laugh about and think it's funny until it happens to you.  It's something that no one talks about when it actually happens.  I however, think it's time to break that barrier and talk about why we need to talk about incontinence and the options available.
We've all walked past those aisles and seen the package of Depends secretly hoping that we won't have to use them until we are in a nursing home.  But, many of us will need to use them long before that.
From my friends that fear trampolines to my close family members who struggle with incontinence because of cancer.
Our bodies are such complex entities that we take for granted so many functions my body controls without me even thinking about it.  Surgery, childbirth and a number of health conditions can cause someone to have difficulty controlling your bladder.  For me, I have had occasional problems, something I am embarrassed about but haven't gotten up the courage to talk with my doctor about it. For my family member, it was a battle with prostate cancer including surgery that caused his need to wear Depends.  While we have never talked about it, I know just from being at his home.  What amazes me is that you would never know by the way he acts, enjoys life and stays active.  I love that with the right product he can live his life as he did before without anyone knowing he has incontinence issues.  I am very thankful to Depends for that!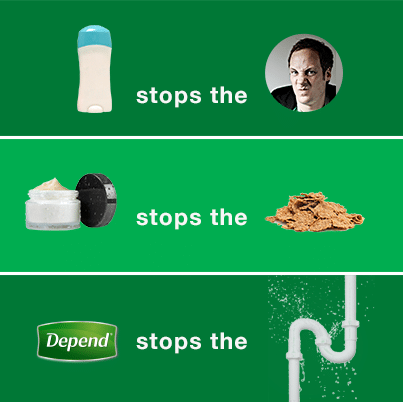 With more than 3.3 million Canadians suffering from some form of incontinence there is a great need for great protection.  This is where Depends various product options for minimum to maximum coverage are really important.
Each person with incontinence has a story. Here is Paul's:
And, Paula's:
What's your story?
Want to Try It On?  Check out Depend Fit Flex for more information on how to get your sample package.
Disclosure: I am part of the Depend® Fit-Flex Blogger Campaign and I receive special perks as part of my affiliation with this campaign.  The opinions on this blog are my own.