I have seen many examples of a DIY Succulent Terrarium on Pinterest and thought they would make the perfect teacher gifts for end of the year.  Something my boys and I could make together and I love giving a gift that will last far beyond when it is given.  The best part about making a DIY Succulent Terrarium is that they are the perfect gift for any occasion – even for wedding favours.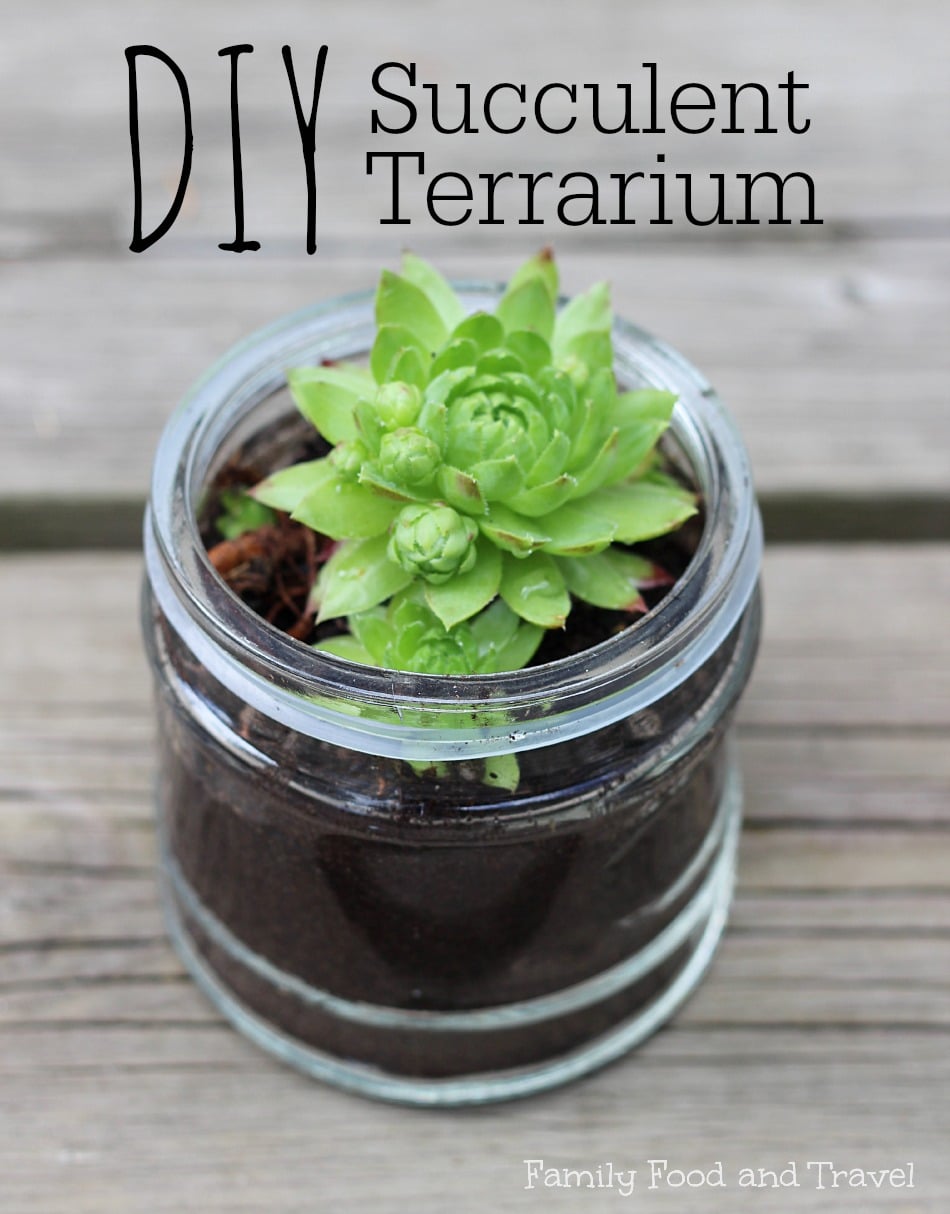 What You'll Need:
Mason Jar or Kitchen Jars
Small succulents (I used Hens n' Chicks)
Cactus Soil
Small Rocks (optional)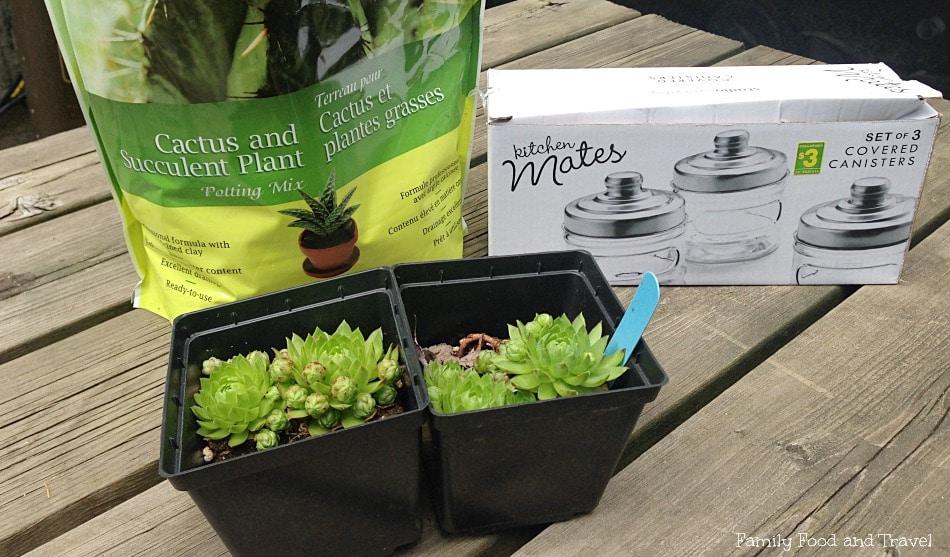 Steps to Make Your Succulent Terrarium
Place stones in bottom of jar (if using)
Fill jar 3/4 full with cactus soil
Take succulents out of container and break up soil so that only the succulent and a bit of soil/roots remain
Place succulents in jar and add 1 – 2 tbsp of water.
Succulent care: let soil dry out between watering.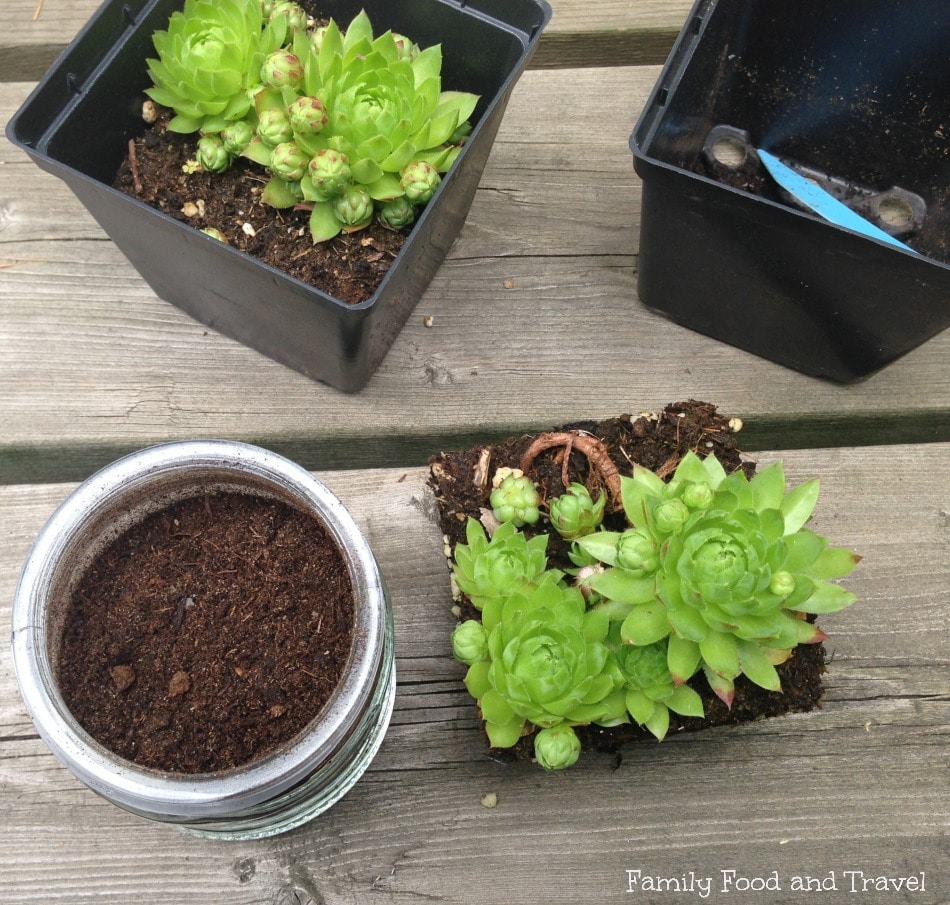 Whether you are look for a summer planting project or looking to make gifts for someone special you will love the simplicity of this project and the simple beauty of them.