Summertime and salads go hand in hand.  I love the fresh taste of local ingredients combined with a seasonal vinaigrette.  This recipe is inspired by a salad I LOVE at Whole Foods.  With the nearest Whole Foods over 2 hours away from me I am not able to go and pick it up for lunch.  While the original Whole Foods salad does not contain kale I wanted to add the superfood for an extra boost of nutrition. The end result is a salad that taste great, stores in the fridge for up to 4 days and is a perfect side for any meal, and satisfying enough to each for lunch on it's own.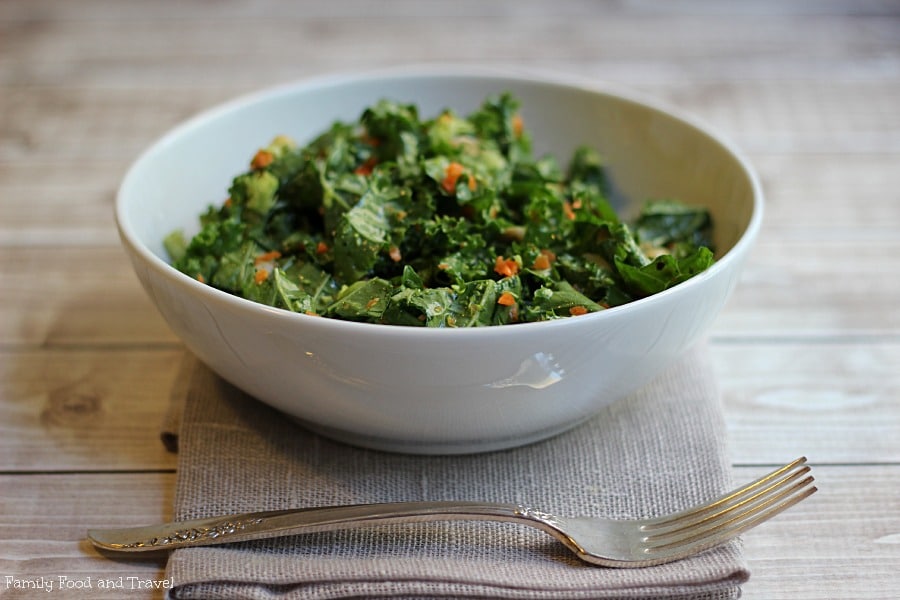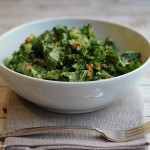 Kale Detox Salad
A delicious, fresh and crisp salad filled with all the nutritional goodness needed to detoxify your body.
Ingredients
4

cups

broccoli

2

cups

carrots

3

leaves

leafy kale

1

cup

sunflower seeds

1

cup

almonds

sliced

1/2

cup

lemon juice

fresh squeezed

1

cup

olive oil

1

tbsp

Herbamare (or Kosher salt)

2

tbsp

parsley

fresh

1

cup

raisins
Instructions
In a food processor place broccoli, carrots and kale. Pulse until chopped.

Add almonds, and sunflower seeds, pulse until chopped.

Mix together lemon juice, olive oil and Herbamare.

In a mixing bowl place food processor ingredients and top with raisins and parsley

Add salad dressing and mix.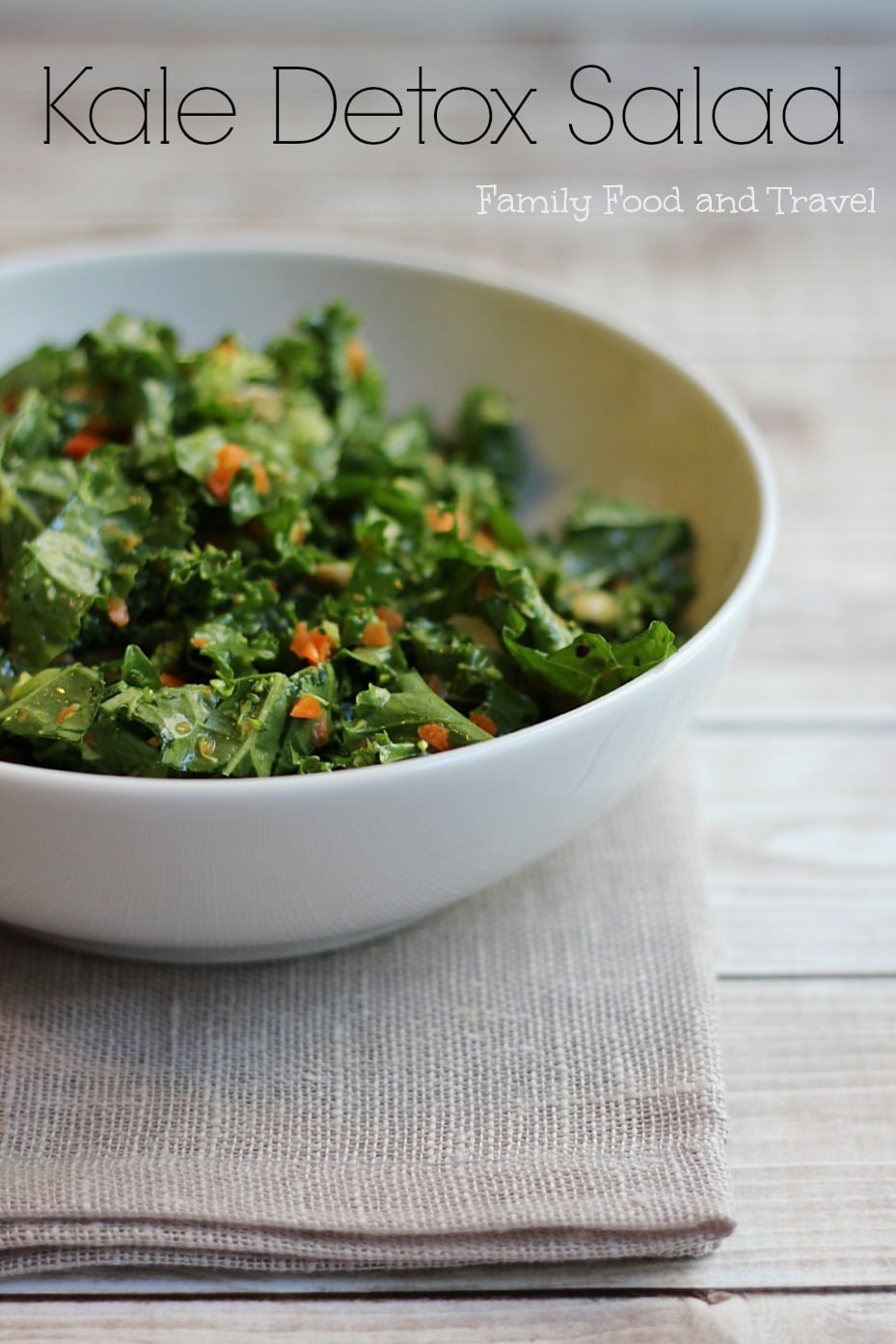 This salad is now my go-to salad for dinner parties, potlucks and BBQ's.  It is fresh, delicious and travels well.  I do not add the raisins to mine but for those of you who enjoy a sweetness to your salad, the raisins will cut the tartness of the lemon juice.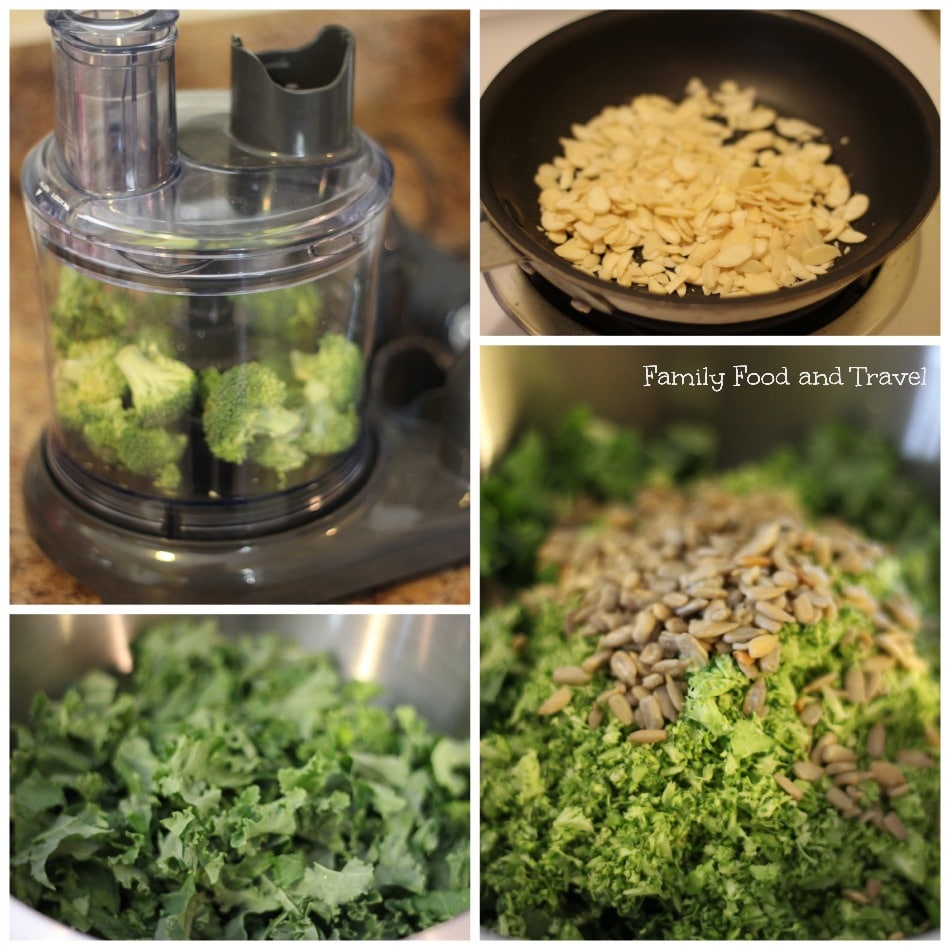 For the food processor I used my Breville All-in One because it's easy to use and clean and processes quickly.