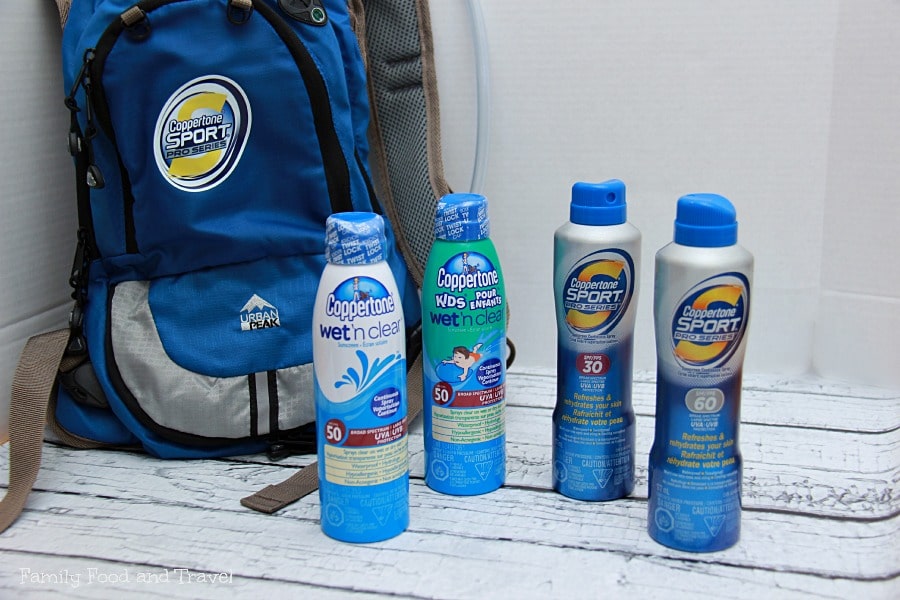 Coppertone Sun Protection is a trusted name in our family for years.  Since I was a young kid I remember my parents reaching for the Coppertone sunscreen. But when I was kid all sunscreen came in squeeze bottles and you had to lather it on asking friends to do your back and worrying that you didn't get it everyone you needed to.  Now, with awesome spray bottles it's really easy to get full coverage to keep you safe in the sun for a long time.
With two great Coppertone products for Summer 2014 you will be sure to keep covered no matter what your sun protection needs are.
–Coppertone wet 'n clear, which features a waterproof formula that cuts through water to spray on clear, with no need to towel dry before applying. I love that there are options for both kids and adults: Coppertone wet'n clear Continuous Spray SPF 50 and Coppertone Kids wet'n clear Continuous Spray SPF 50.
For the athlete, hiker, camper and cyclist the Coppertone Sport Pro Series sunscreens, are perfect for people who love outdoor activities. The products feature a new formula with a flexible film that performs even in extreme heat and humidity. Coppertone Sport Pro Series has the added benefit of  hydrating the skin while protecting from the sun. With two different SPF levels you can choose the Coppertone Sport Sunscreen Pro Series Continuous Spray that's right for you.  SPF 30 and SPF 60 at available in the Coppertone Sport Pro Series.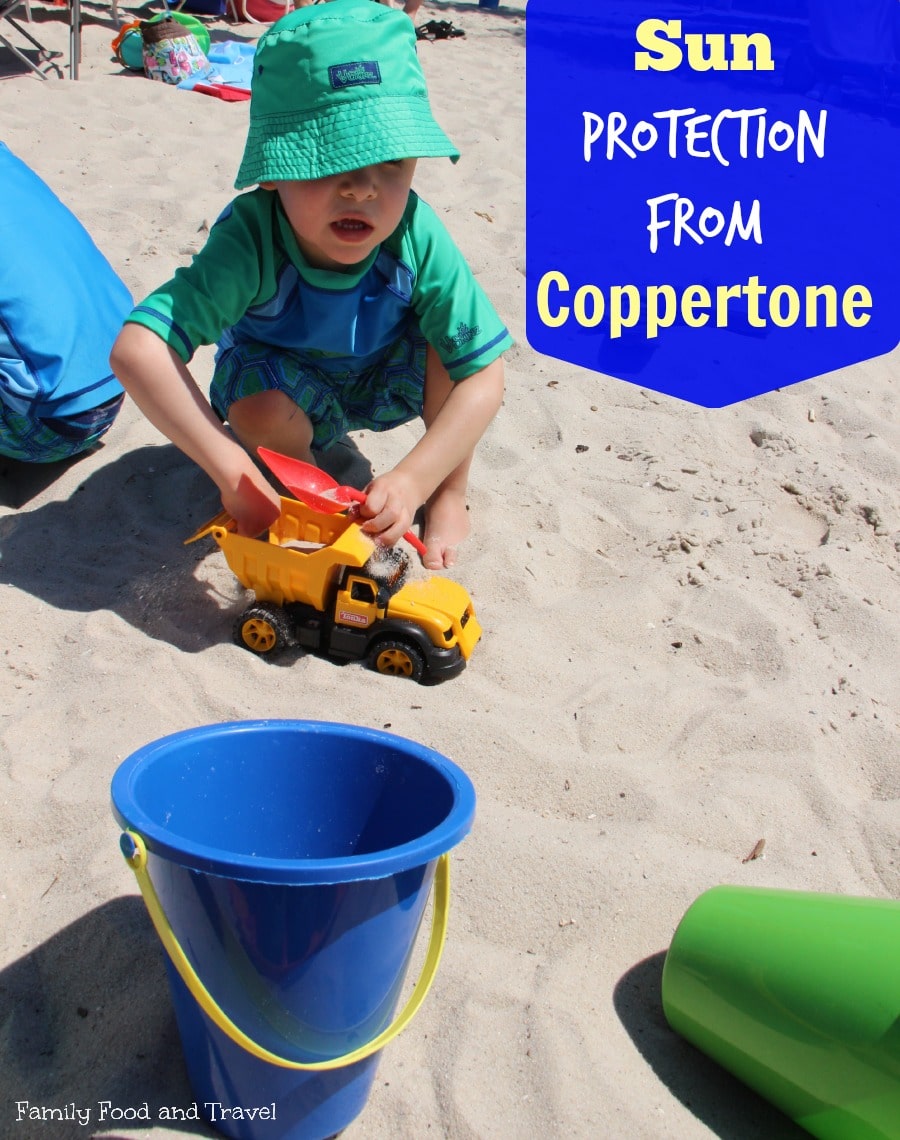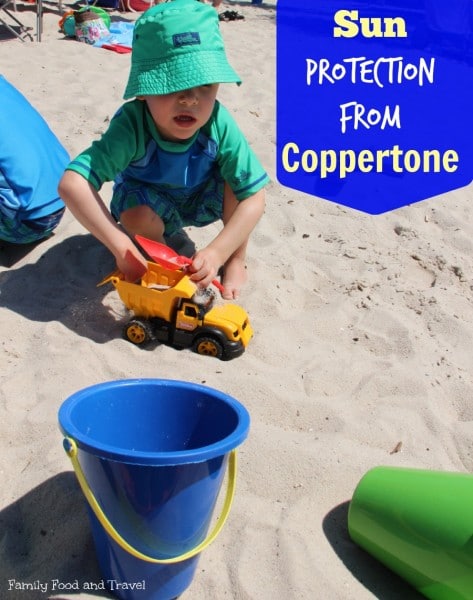 This past weekend it was FINALLY hot enough to head to our local beach.  With new sand toys the boys were excited to dig and dig and dig.  We packed a picnic lunch and all the toys and set out for a beach day.  I sprayed the boys with the Coppertone Kids Wet n' Clear 50 SPF and was thrilled with the coverage, the sun protection and the ease of use.  These Coppertone products will definitely be in our beach bag and travel bags this summer.  Bring on the heat and the sun, we're ready with sun protection from Coppertone!