I still remember the first time I made a cheesecake.  My mom and I standing over the bowl mixing and mixing to make sure that the consistency was perfect, pouring it in the springform pan and placing it gently in the oven.  I remember the rich smell, the laughter as we washed dishes and the hope that my creation would result in a perfect New York Cheesecake.  When it cooled and we topped it with cherry pie filling I don't think I'd ever been so proud. Cheesecake was a baking milestone for me and I had made it.
Fast forward many years and picture me trying to figure out the perfect cheesecake to make.  Would it be Bacon? or Strawberry-Rhubarb? or Lime?  None of those were the perfect flavour.  I decided on Margarita Cheesecake, that burst of lime flavour with a hint of Tequila, a perfect cheesecake to celebrate all that summer is.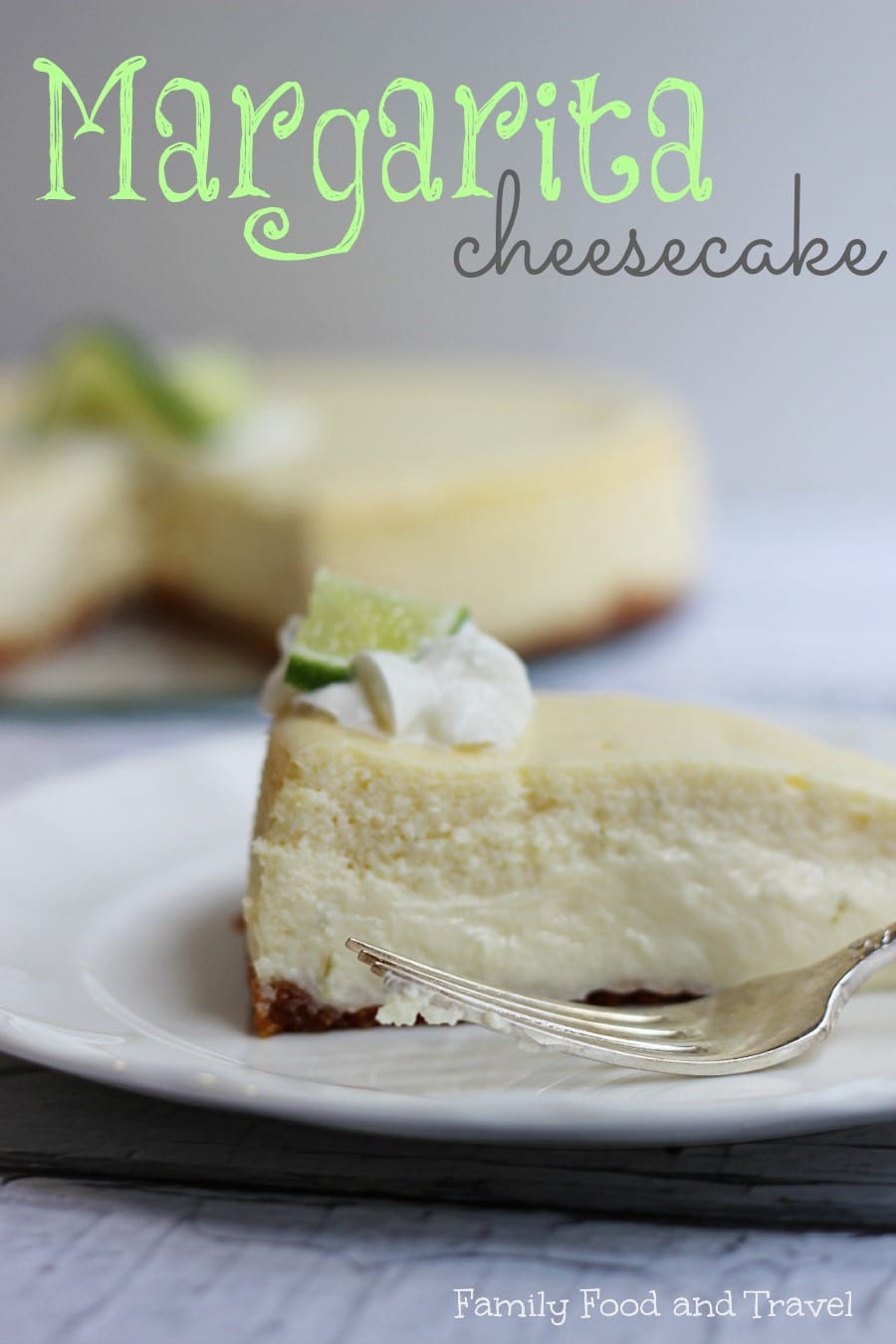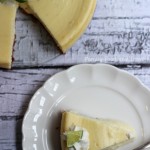 Margarita Cheesecake
A deliciously tart lime cheesecake with all the flavours of a great margarita.
Ingredients
1.5

cups

graham cracker crumbs

1/4

cup

butter

melted

750

g

Philadelphia Cream Cheese

3 x 250g bars

1

cup

sour cream

5

tbsp

Tequila

1

cup

sugar

5

tbsp

freshly squeezed key lime juice

2

tsp

finely grated key lime peel

4

eggs

Lime slices and fresh whipped cream to garnish
Instructions
Preheat oven to 350F.

Mix graham cracker crumbs and butter together in a small bowl.

Press down cracker mixture into the bottom of a 9" springform pan.

Place pan in fridge until filling is completed.

In a stand mixer combine cream cheese and sour cream and beat until fully mixed.

Add tequila, sugar, lime juice and peel and mix until thoroughly combined.

Add each egg 1 at a time mixing until combined after each one.

Once filling is fully mixed pour on top of the graham cracker base.

Place springform pan on top of a cookie sheet to help prevent breaking.

Bake for 50-55 minutes until the top is beginning to crack and an inserted toothpick comes out clean

Let cool to room temperature and then place in the fridge uncovered for 4 hours or more.

Serve with lime wedges and whipped cream. Edge lime in salt for a true margarita flavour.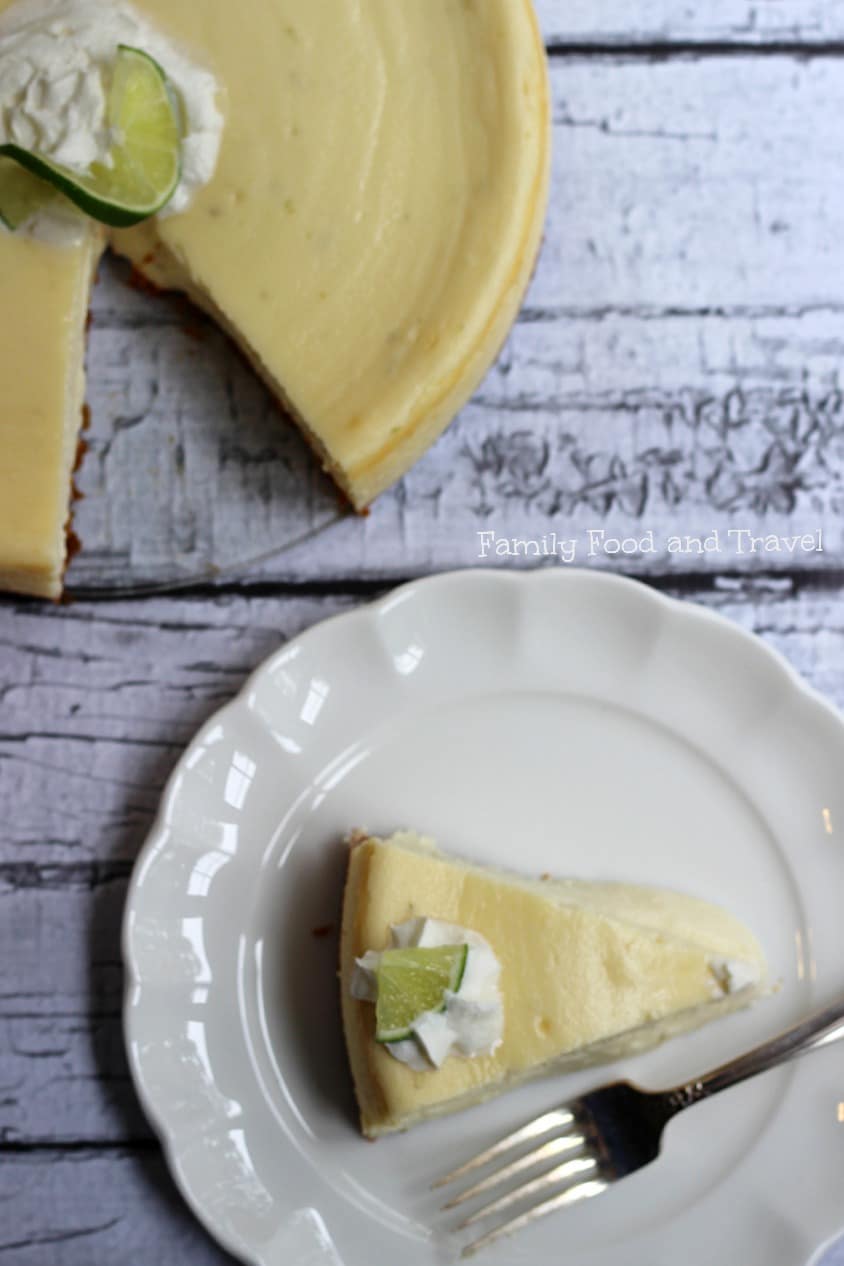 In the past two weeks I have made two cheesecakes for special occasions and while I would love to say one is more my style over the other, I would have to say that it is a definite tie between the
Chocolate Hazelnut Cheesecake with Oreo Crust
and this Margarita Cheesecake recipe.  Try making them both and tell me what you've decided! What is the best cheesecake you've had this year?
Disclosure: T

his post was brought to you by Kraft Canada via

sheblogs

. The opinions expressed herein are those of the author and are not indicative of the opinions or positions of Kraft Canada.