As someone who bites their nails sometimes I have never been able to have really nice polished nails and I love the way they look!
When my Influenster box arrived and I saw it was press on nails I was very skeptical.  Visions of 1980's press on nails flashed through my head and I wondered if I would be one of those people who's false nails flicked off when talking.

The imPress Manicure went on easily and felt good once on.  Since I'm not used to long nails I trimmed them down so that they were a length that I felt wouldn't be hard to work with.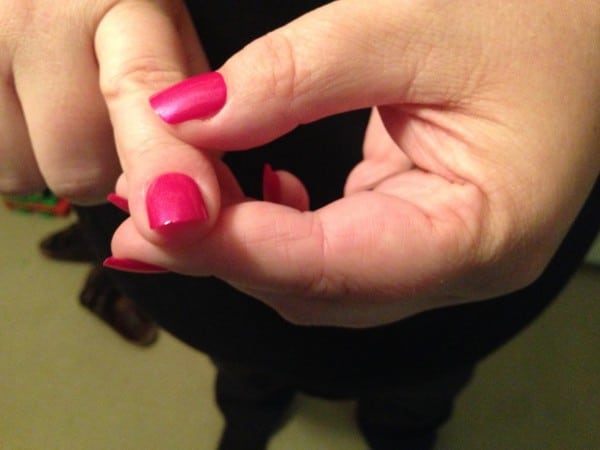 Immediately they transformed my hands.  The difference between my hand with the nails on and the hand with my natural nails is quite different!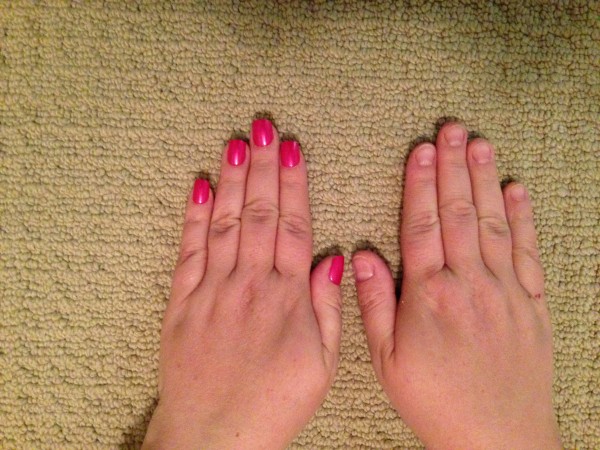 I wore my imPress Manicure for a week with no problems.  I bathed the boys with them on, did my regular chores, typed on the computer and they stayed on.  By the end of the week they were starting to be loose which made peeling the ones that were lose off.  For the other ones I used a bit of nail polish remover and they came off quickly too.  The best part?  My nails were still healthy underneath and actually grew under the protection of the imPress nails.
I can't wait to use imPress manicure for my special occasions.  More cost effective than going to get them done.  imPress Manicure is available at Walmart in Canada.
For more info follow them on Twitter at @BWayNails  and like them on Facebook at  www.facebook.com/bwaynails