Coffee has been a part of my morning routine for as long as I can remember.  Long before I drank coffee myself I would always get down my mom's instant Nabob coffee, spoon and mug and plug the kettle in for her.  Now I love to make myself a cup of Nabob coffee every morning.  The smell, the taste, and the depth of flavor.  It's all so comforting to me and it is an integral part of my mornings. Since I had children coffee is really the lifeline of my mornings.  Once the boys are sitting and eating their breakfast I make a big cup of coffee and sip it slowly cherishing those few moments when I can just be before the madness of getting everyone out the door begins.
My husband and I like very different coffee so it was always a challenge to figure out how to make coffee we'd both like.  That is when we decided we should get a single cup coffee maker so that every morning we could each have the coffee we wanted.  You can imagine my excitement when I found out that Nabob was available for Keurig®!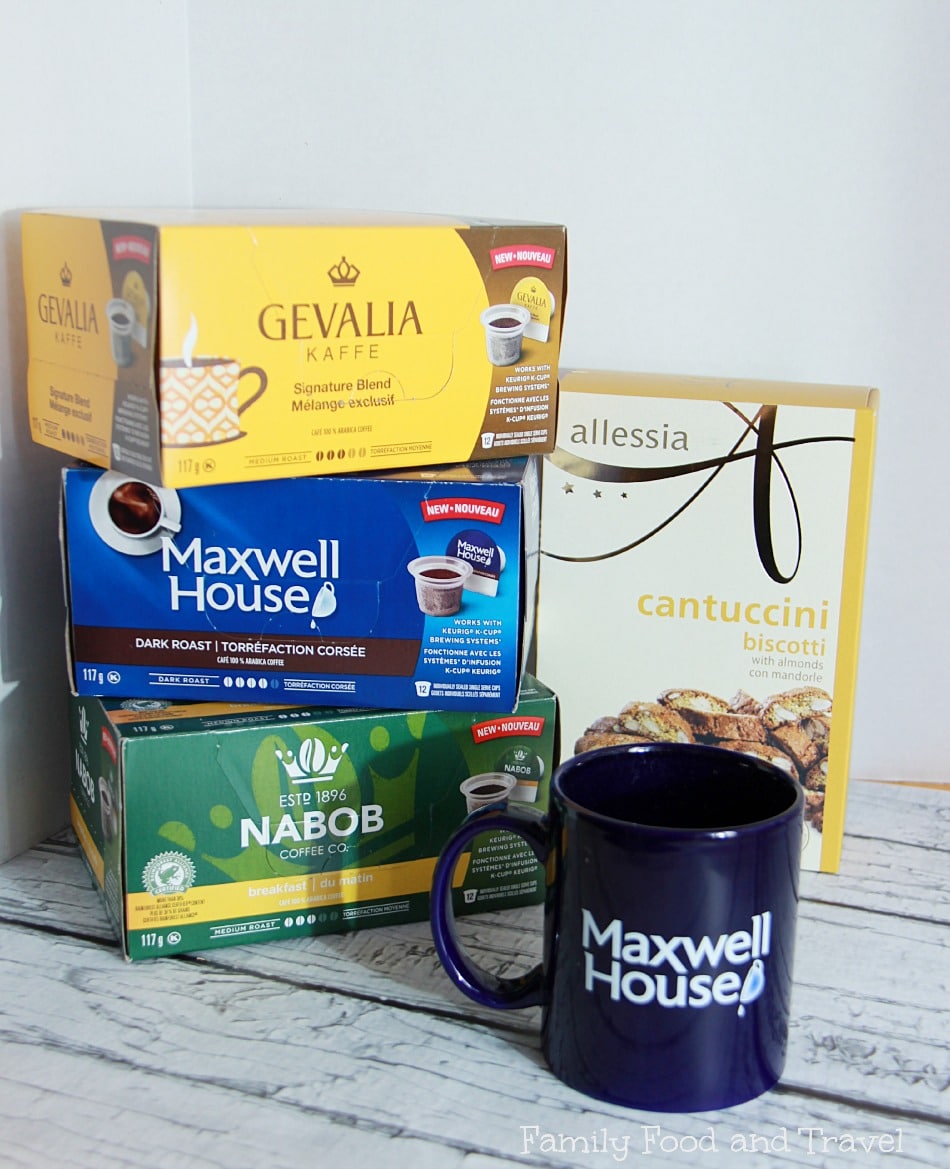 Kraft Canada's NEW Keurig®• Compatible Pods include Nabob, Maxwell House and Gevalia – all are available at your local grocery store. My favourite was the Nabob Keurig®* Compatible Pods with the Gevalia Keurig®* Compatible Pods coming in at a close second.  The richness of the Gevalia was a bit overwhelming for me, I preferred the Nabob Breakfast Blend for it's smooth taste and rich aroma.  Whatever your coffee preference you are sure to find one that suits your tastes in these three new offerings.
Gevalia Keurig®* Compatible Pods
Coffee the Swedish way, rich but never bitter
Available in Dark House Blend and Dark Italian Roast
Maxwell House Keurig®*Compatible Pods
It's pretty amazing that 7 million cups a day make Maxwell House Canada's #1 home-brewed cup of can-do*- the celebration of those who take pride in what they do!
Available in Dark Roast, House Blend, and Decaf flavours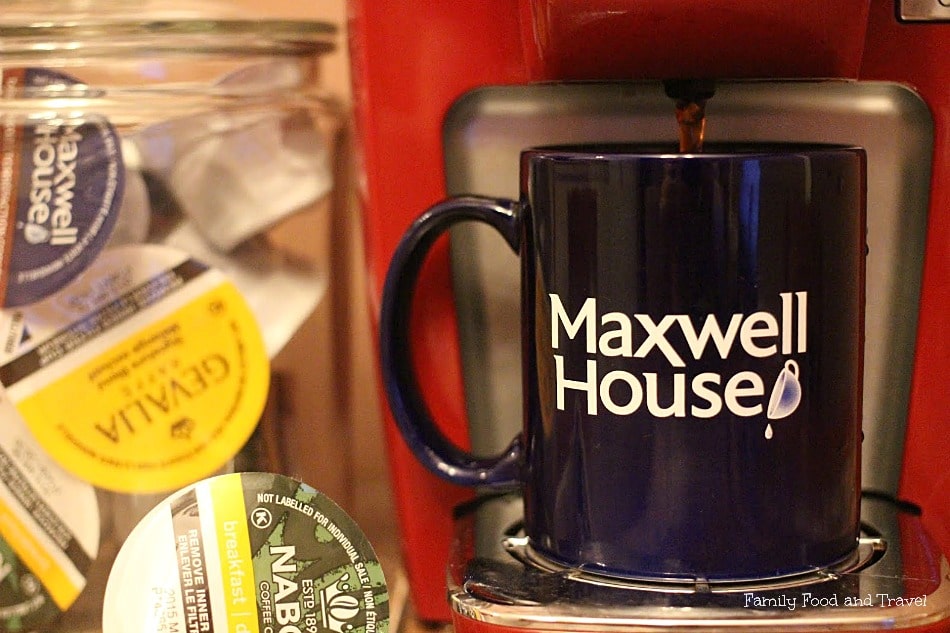 Nabob Keurig®* Compatible Pods
Taste the delicious difference of over 115 years of coffee expertise and passion in every cup making authentic, crafted coffees accessible and affordable.
Available in Midnight Eclipse, 100% Columbian, and Breakfast flavours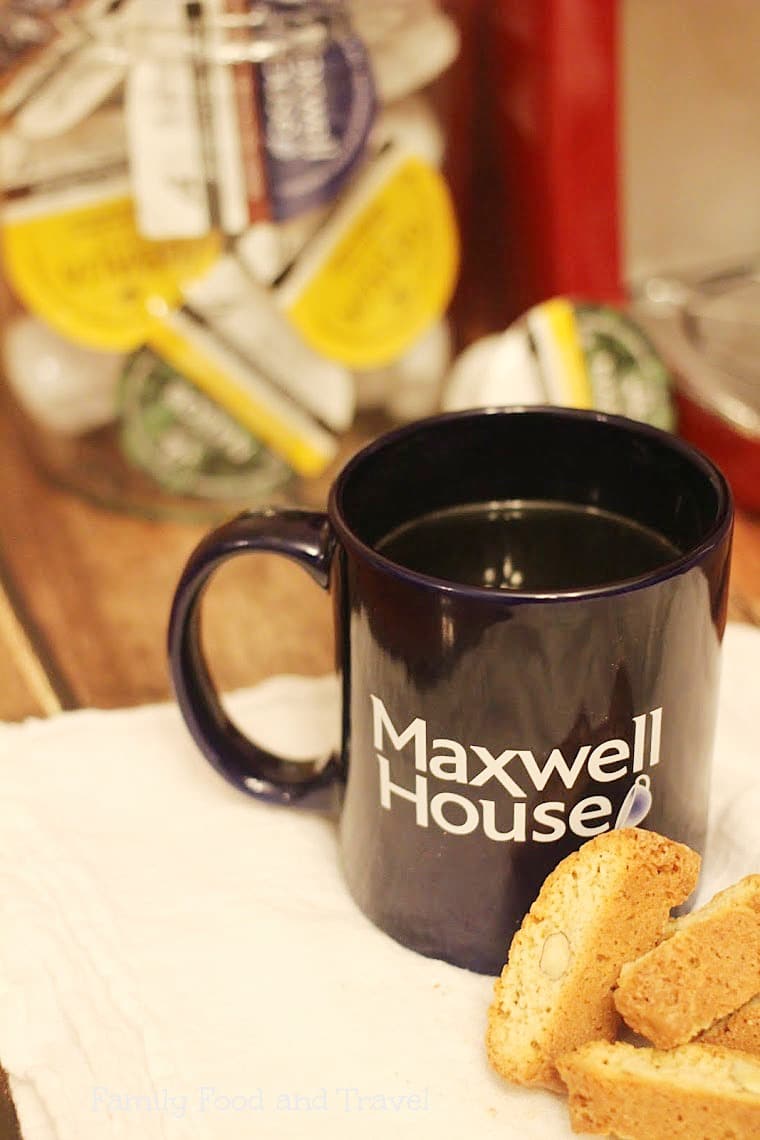 Sit back, relax and enjoy a steaming hot coffee brewed exactly the way you want it from the brands you trust. Want to try some? Head over to Kraft Canada's website to get a $1.00 off coupon for Maxwell House, Gevalia and Nabob Keurig®* Compatible Pods.
Enter to Win the Kraft Canada Keurig®* Compatible Pods Giveaway
10 winners will be chosen and will receive boxes of the new Kraft flavours!
Rules:  Only one entry per contest across Canada, contest ends June 10, 2014 at 23:59pm. See the full contest terms and conditions below.
***Winners will also be invited to come back on July 14, 2014 to comment on my Part 2 blog post for a chance to win the grand prize giveaway! *** *Works with Keurig® brewing systems. Not compatible with Keurig Vue® coffee makers. Disclosure: Although this post has been generously sponsored by Kraft Canada, the opinions and language are all my own, and in no way do they reflect Kraft Canada.