My best friend from my childhood was the first person to introduce me to Nutella.  I remember the feeling of excitement when she told me her mom let her have chocolate on her toast.  My 5 year old self was probably in shock.  Chocolate on toast?  What could be more amazing?  And, it was just that.  From that moment my love affair with Nutella began.  Thick, delicious, chocolately with that perfect hazelnut taste, I loved Nutella on toast, on apples, and spread on any bread product from english muffins to croissants.
My Nutella Story surrounds my connection with Nutella and friends and family.  Many meals, many desserts and shared memories with one thing in common – Nutella.  From travels in Europe, to sandwiches on a picnic at the zoo so many wonderful stories.
Nutella is looking for your story to share on Nutella Stories to celebrate the 50th Birthday of Nutella.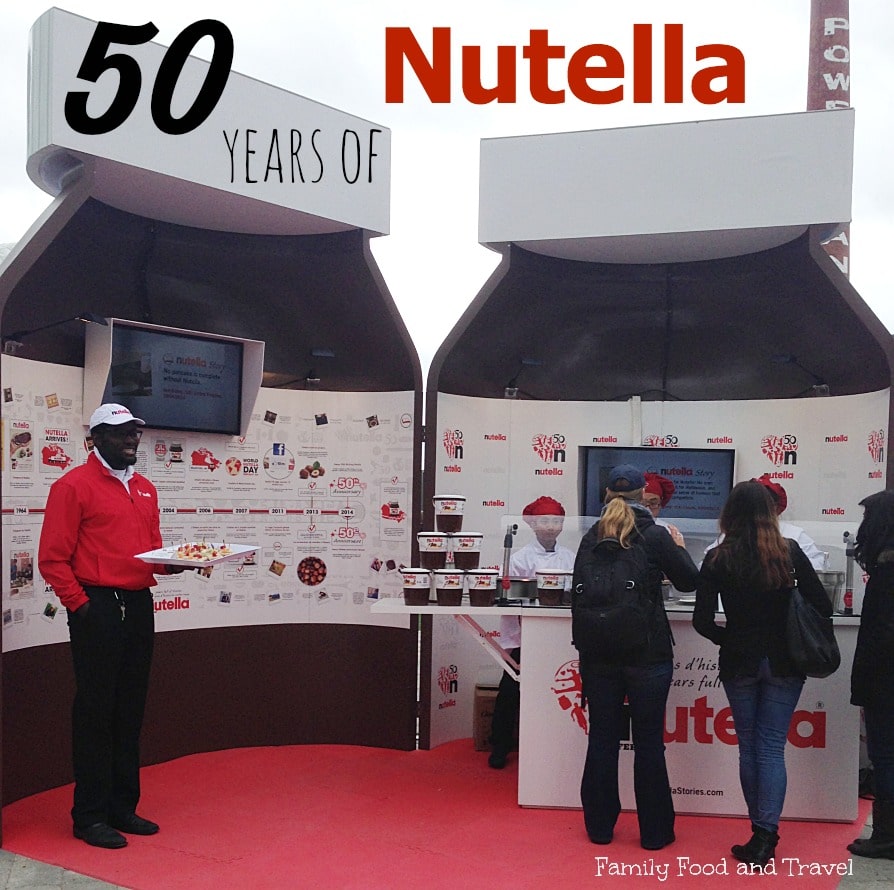 I had the special opportunity to meet with Olympic Medallist Joannie Rochette about her Nutella Story.   I absolutely loved chatting with Joannie over Nutella crepes with my boys.  She was so real and down to earth and loved the way she described that Nutella was part of her day and her training for many years.  Like many athletes Joannie is superstitious and has to have the same meal before every competition.  Her meal MUST include Nutella.  While travelling the world to skate and compete Joannie always has Nutella packed in her bag.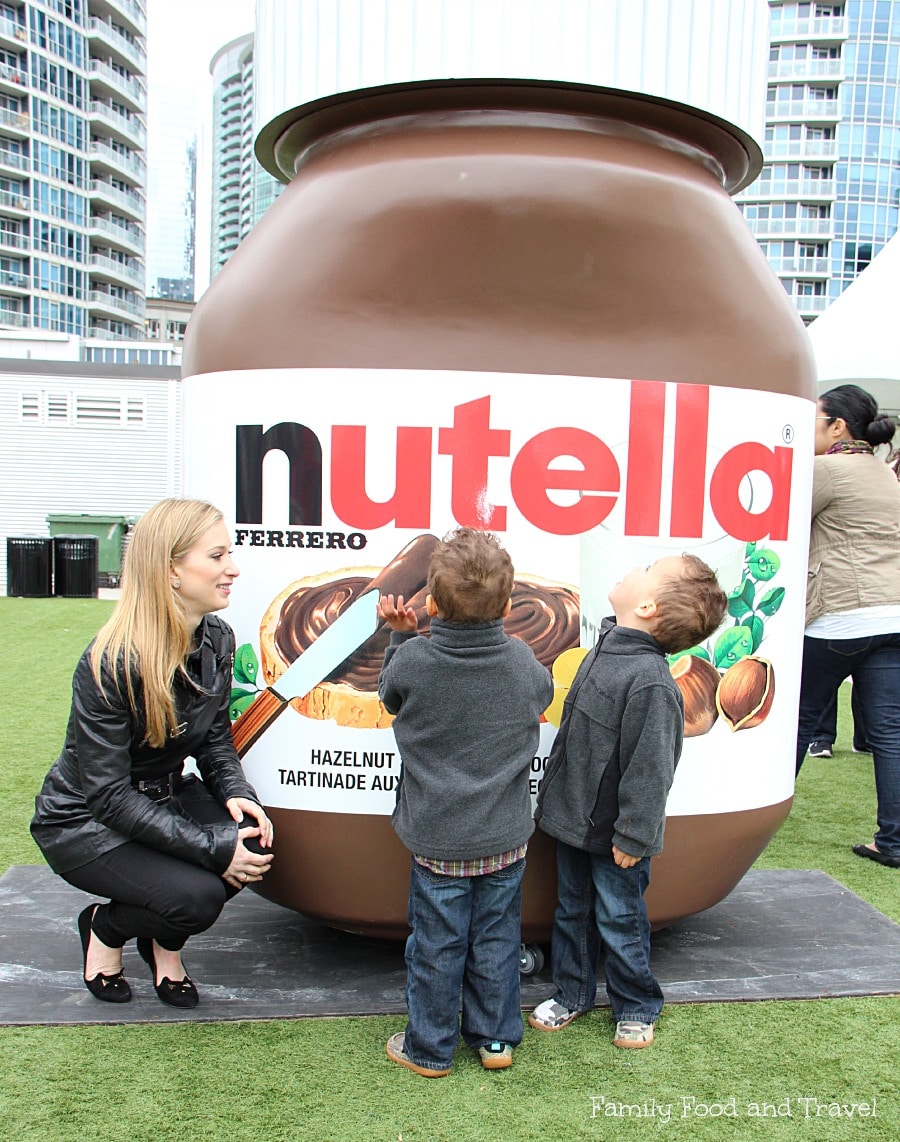 The boys loved meeting Joannie too and marvelled at the GIANT Nutella.  If only it came in that size for home consumption :)
I was so inspired by the event and Nutella's birthday I created my own recipe to celebrate.  Check out my Mini Nutella Cheesecake with Oreo Crust.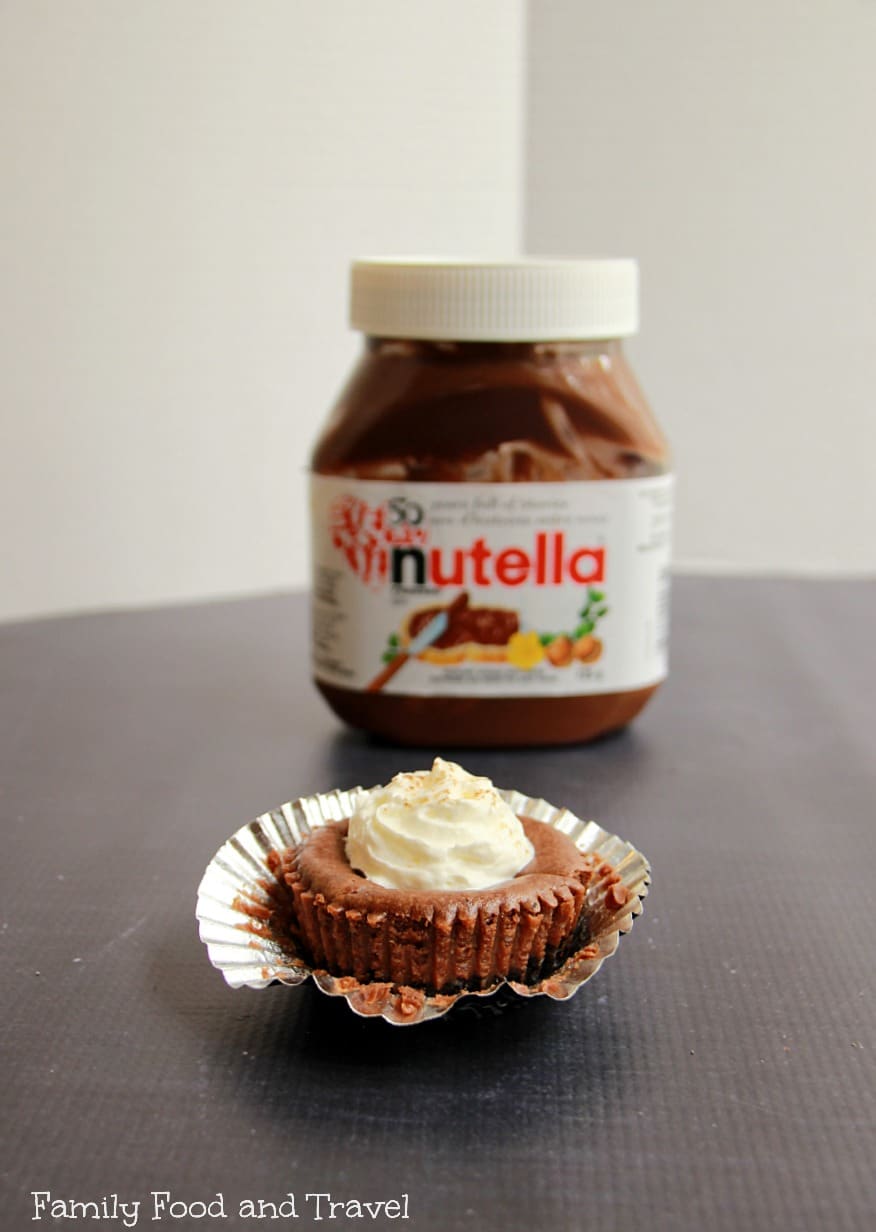 Don't forget to share your Nutella stories.  I can't wait to read all about them!