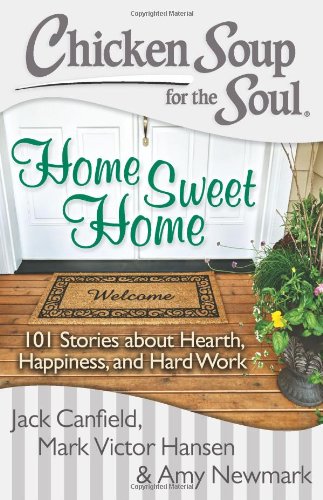 Whether your home is an apartment, a house, or a condo — rented or owned — the 101 stories in this book all about the place you call home will warm your heart.

Home is where the heart is. Be it your childhood home or where you lay your head now, you will find joy, laughter, and inspiration in these 101 stories about cooking, family meals, decorating, remodelling, repairing… everything we do to make a home.
Another great title from Chicken Soup for the Soul about all the things we love about our home.  With 101 stories you are sure to find a few you connect with and remind you of life in your home. With sections like "On the Move"  "Through the Generations" and "Do-It-Yourself Disasters" you know the stories will be heartfelt and humorous.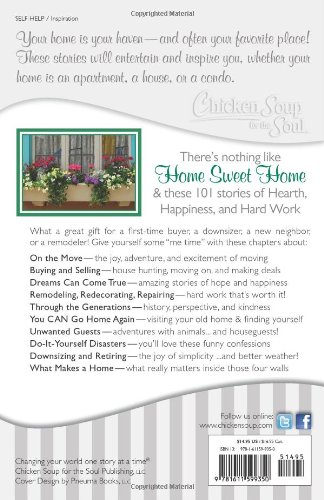 I am excited to giveaway 3 copies of Chicken Soup for the Soul's Home Sweet Home to my readers from Canada/US.  Contest ends June 21, 2014.