Summertime is all about BBQ's, cookouts, picnics and easy meals made with delicious ingredients.  This Classic Tuna Pasta Salad is one that my grandmother made all the time.  Whether it was a potluck or BBQ she was invited to she made this classic dish to rave reviews.  She always told me that she used to make the dressing herself but once she found Kraft Coleslaw Dressing she never went back to making it from scratch again.  The "new" classic is a family favourite and the perfect side dish for your favourite BBQ.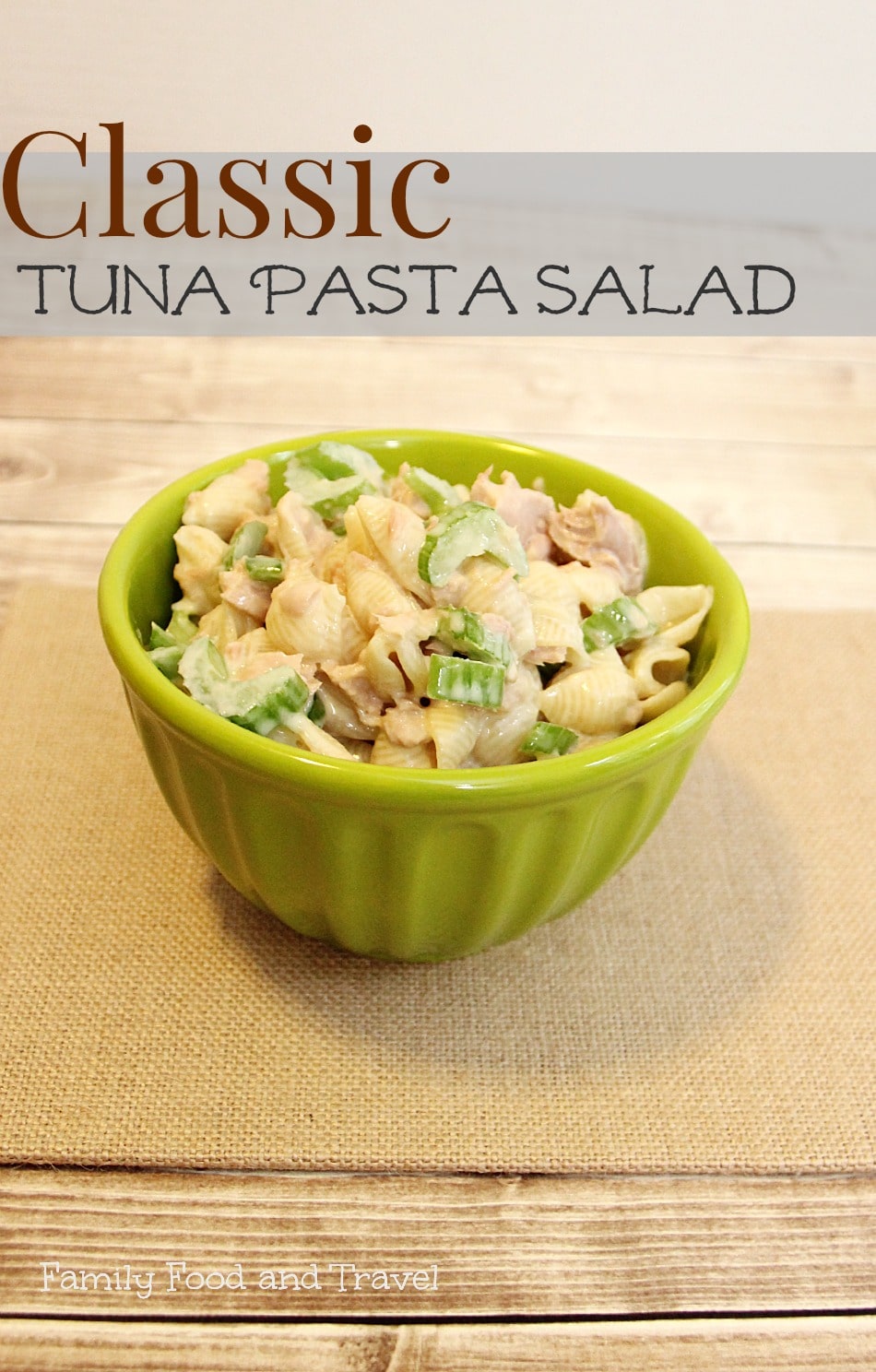 Classic Tuna Pasta Salad
Author: Kerrie @ Family Food and Travel
Recipe type: Salad
Serves: 4
A delicious and easy classic pasta salad perfect for summer picnics and BBQs
Instructions
Place pasta, celery and tuna in a bowl and stir to combine.
Pour salad dressing over mixture and stir until evenly coated.
Place in the fridge for 30 mins (up until overnight).
Toss before serving.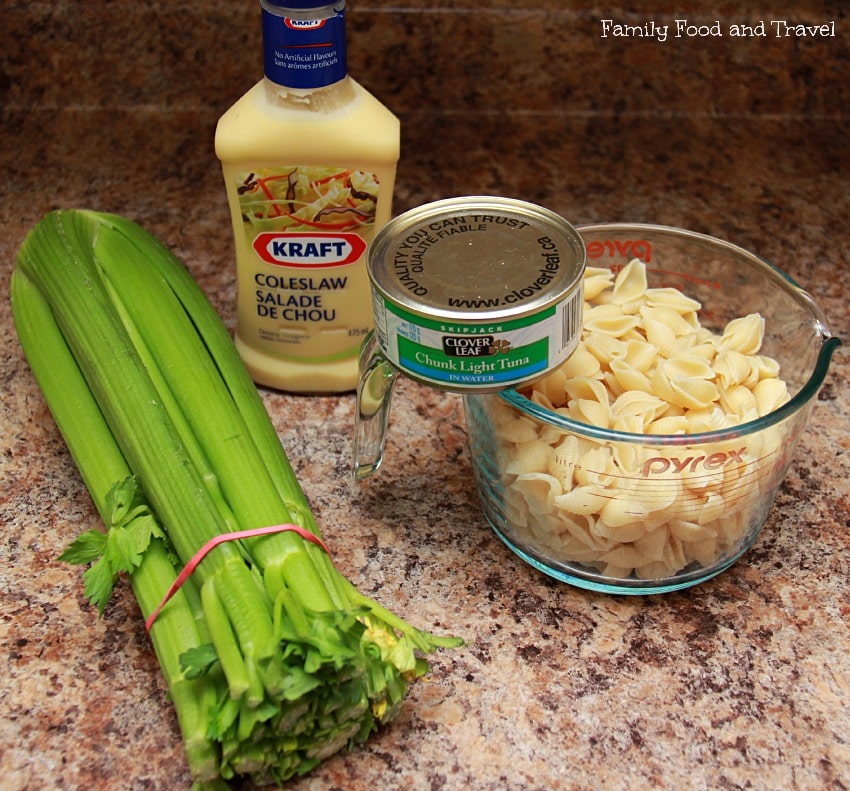 Just four simple ingredients, quick to make and easy to make ahead for summer picnics and BBQs – and in my opinion it tastes better on the second day.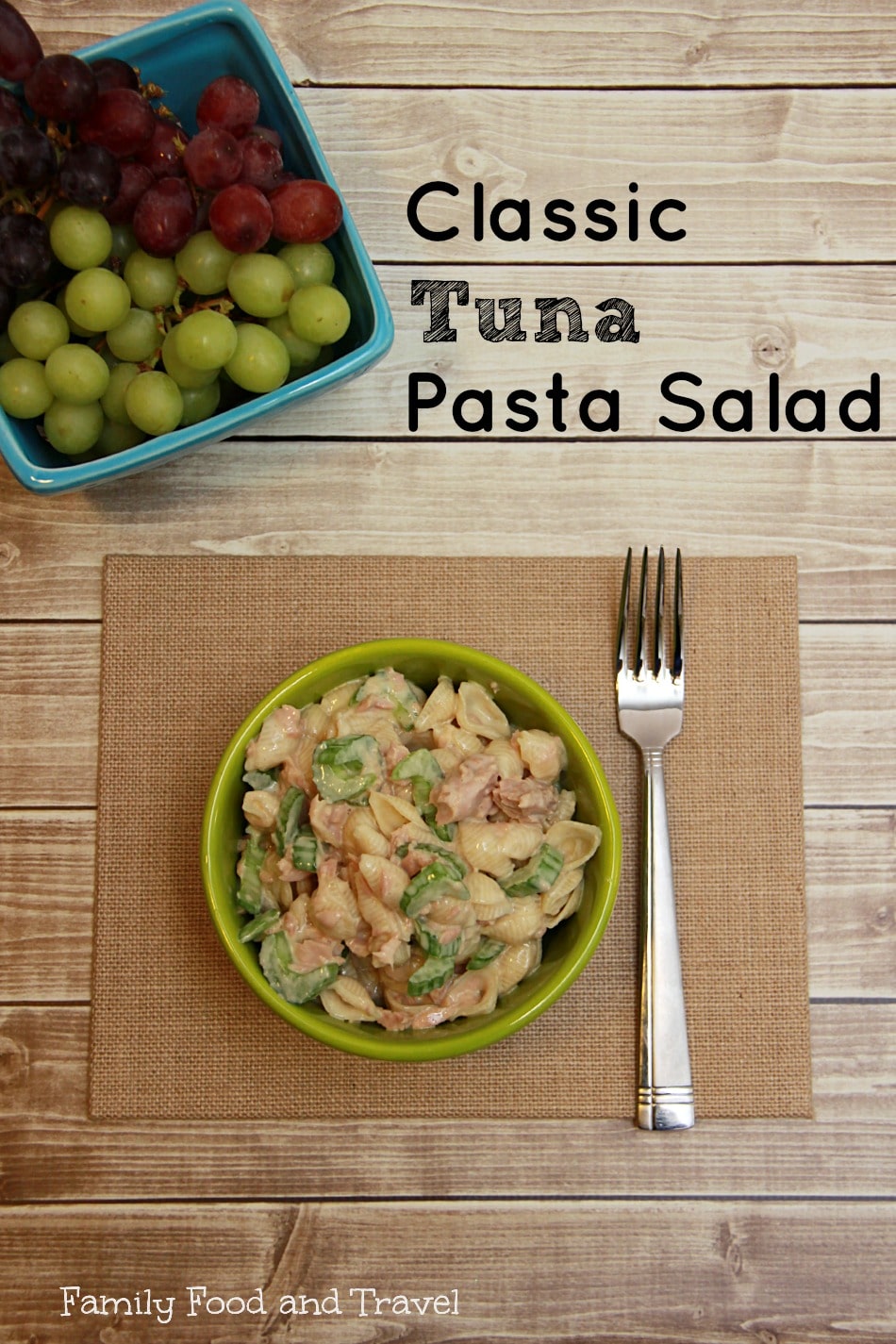 Looking for more great salad recipes?  Check out these amazing salad recipes – perfect for summer!  Avocado, Tomato, Kale and Onion Salad , Celery Apple Salad, BLT Pasta Salad, Watermelon and Feta Salad, Taco Salad in a Bag, and Kale and Brussel Sprout Salad.