Looking for a different approach to weight loss and a healthier lifestyle? My Healthy might be exactly what you are looking for.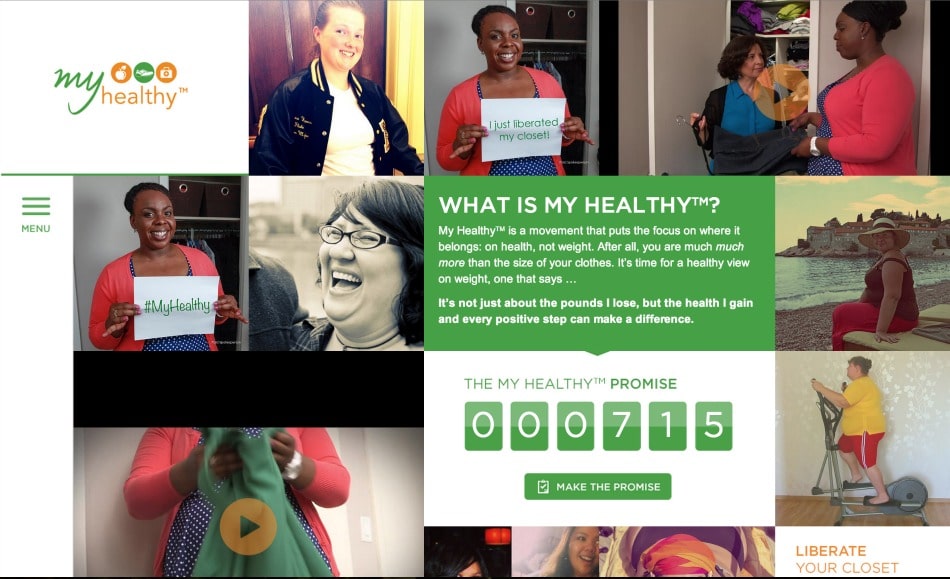 Created by Eisai Inc. My Healthy™, is an interactive and motivational campaign that moves away from a conversation just about obesity but a focus on pounds lost to health gained.  With stats that include almost 70 percent of Americans are affected by being overweight, this movement emphasizes that changing your weight, even by a modest amount can have dramatic effects on related health conditions.
The My Healthy™ Promise is a commitment to set realistic goals and recognize that, for those who are affected by obesity or overweight, every positive step counts, including: talking openly with your doctor about your weight and health, making healthy food choices and being more active.

"When you make the My Healthy™ Promise, it all starts with your doctor. He or she can advise you on what may work best for you and create a tailored plan because there is no 'one size fits all' approach when it comes to weight loss," said Steven Lamm, MD, Director of Men's Health at NYU Langone Medical Center. "Together you can determine the health milestones you want to achieve. These goals shouldn't seem out of your reach – even modest weight loss may mean a lot to your health."
Weight loss with My Healthy is fuelled by the desire to set custom attainable goals that focus on being healthy and losing weight.  My Healthy wants to get Americans across the country who have struggled with weight loss encouraged to get involved in the My Healthy™ movement. Whether it be to liberate your closet or join a My Healthy event, there are so many ways to participate.  You can help inspire others by sharing photos and videos at myhealthy.com. Sharing how you are making small, positive steps, including making the My Healthy™ Promise, eating a healthy meal, taking a walk or having a productive conversation with your doctor. Each part of the My Healthy program will help you to think about the small changes you are making towards a healthier you. 
Disclosure:  This post is sponsored by My Healthy.  All opinions are my own.