Looking for the perfect way to charge your lightening devices on the go?  Charging with NOMAD is the perfect solution.
Our house is a highly connected house with a number of devices that need to be charged.  No matter how many cables we have around it seems like we never have one when we needed it.  For me, as a blogger, I am often working with my laptop and phone for long hours during the day.   I love being able to charge my phone with my computer but find the long cords really frustrating.  I've found the answer!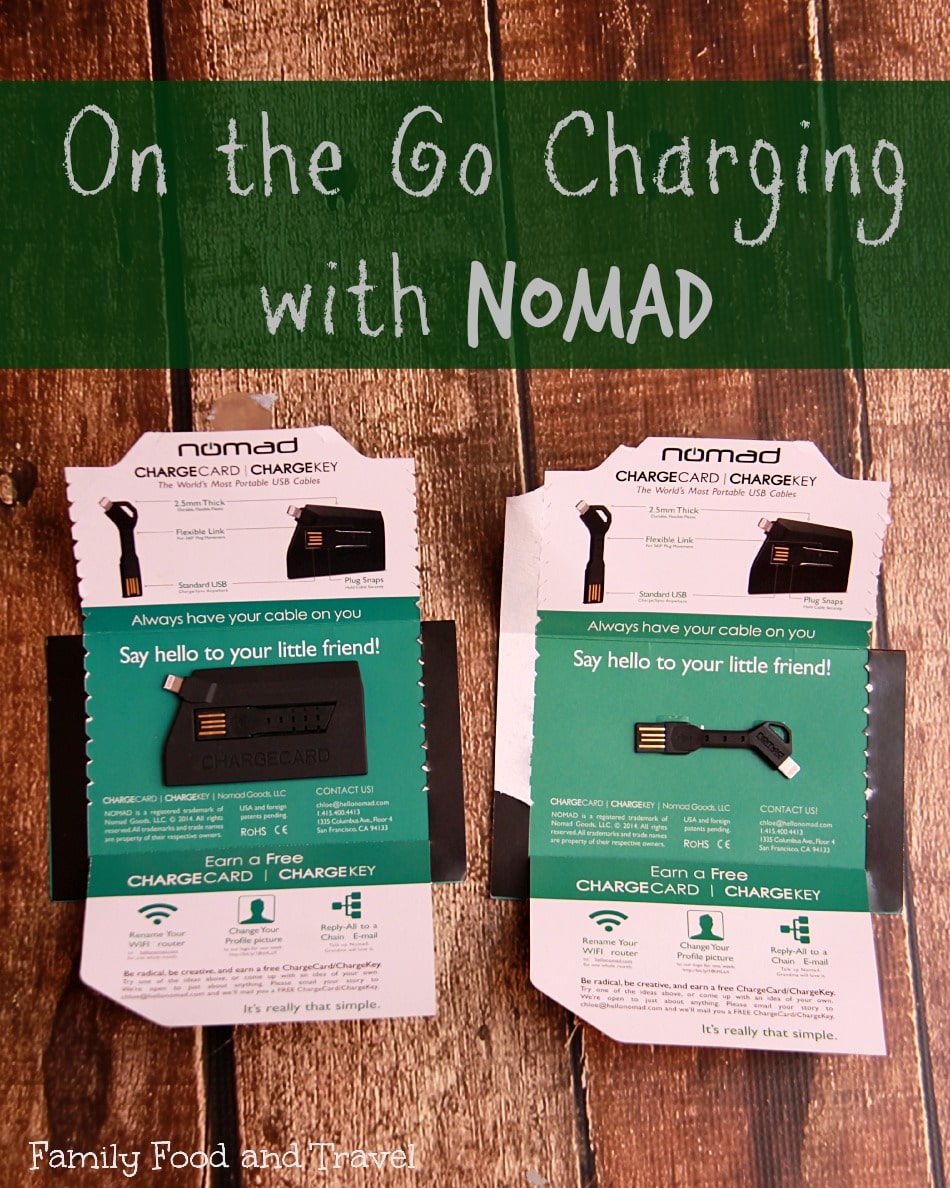 Some of the things that are cool about NOMAD:
World's smallest, most portable USB cables
Shaped like a house-

key

 and credit card, respectively
Allows for charging from any USB port (works just like your standard iPhone 5 cable) and full data transfer when connected to a computer
Easy to use, easy to carry and flexible
Not easily damaged so can be taken anywhere and withstand the rough treatment of keys.
ChargeCard fits in your wallet
Great low price!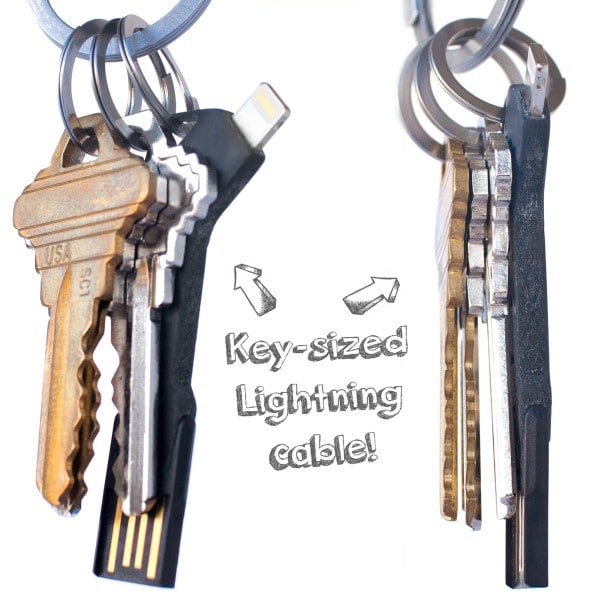 My husband and I tried both products for two weeks.  I took the ChargeCard in my purse and he clipped the ChargeKey to his car keys.  The result – neither of us had any problem charging my iPhone or his iPad. The ChargeKey and ChargeCard worked without fail and plugged into a variety of different computers and the USB connector in our car. The flexibility of the devices is fantastic when you have a small space to work and charge. The ChargeKey and ChargeCard are perfect for travel, for work or any situation where you need to charge your phone and don't have access to a plug or lightening cable. Charging with NOMAD is so easy, I can't wait to show this off at my next blogging conference!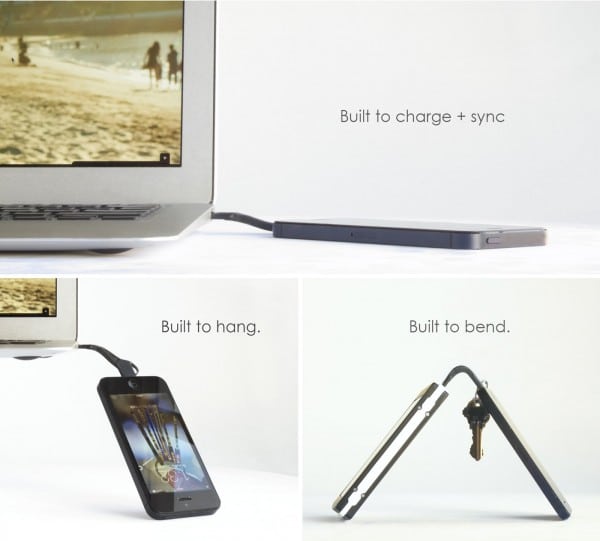 Disclosure:  I received product to facilitate this review.  As always, all opinions are 100% my own.