I absolutely love celebrating each season for the uniqueness it brings.  Spring to me is all about the joys of family, new beginnings, celebrating traditions while exploring the newness that Spring brings.  This year we are celebrating Easter in full force as my boys are not only into the Easter spirit but are old enough to sit still through a church service (well, almost still), a special Mother's Day as my mom celebrates 3 years Cancer free and a couple of new babies in our extended family.
Whatever the reason you are celebrating Hallmark has you covered this Spring with amazing gifts to celebrate Spring with Hallmark for your friends, your mom,  your children and your home.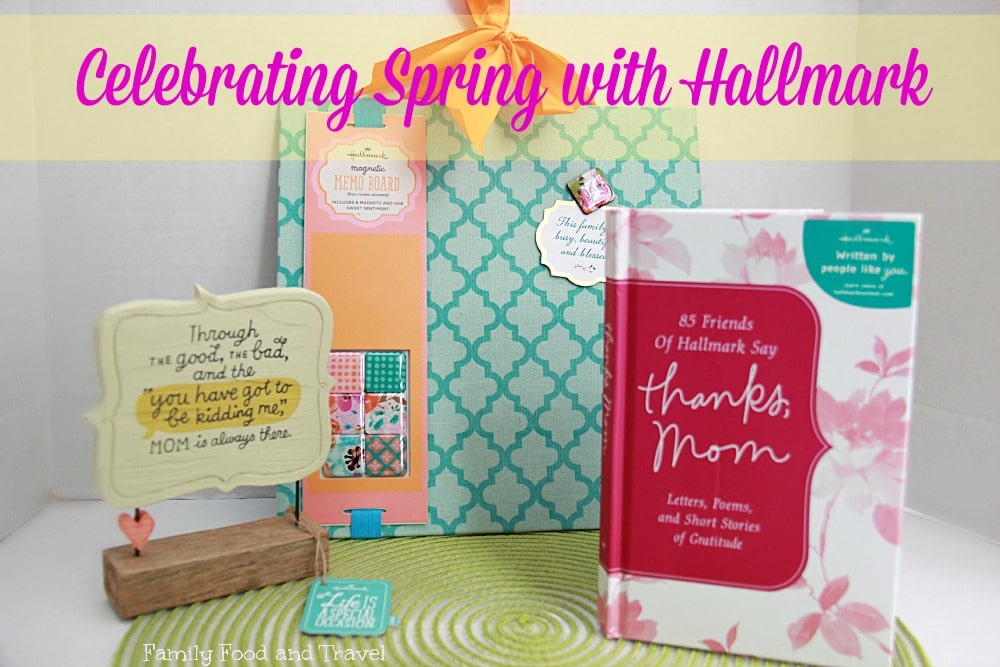 I absolutely love these gifts.  The magnetic note holder is already hanging proudly in my kitchen and I cannot wait to give my mom these special tributes to what a wonderful mom she is.  The memo board is $24.95 and comes with fabulous magnets that make organizing my reminders more beautiful! The Thanks Mom book is such a great price at $14.95 and the stories are so touching.  I cannot wait to give it to my mom this year!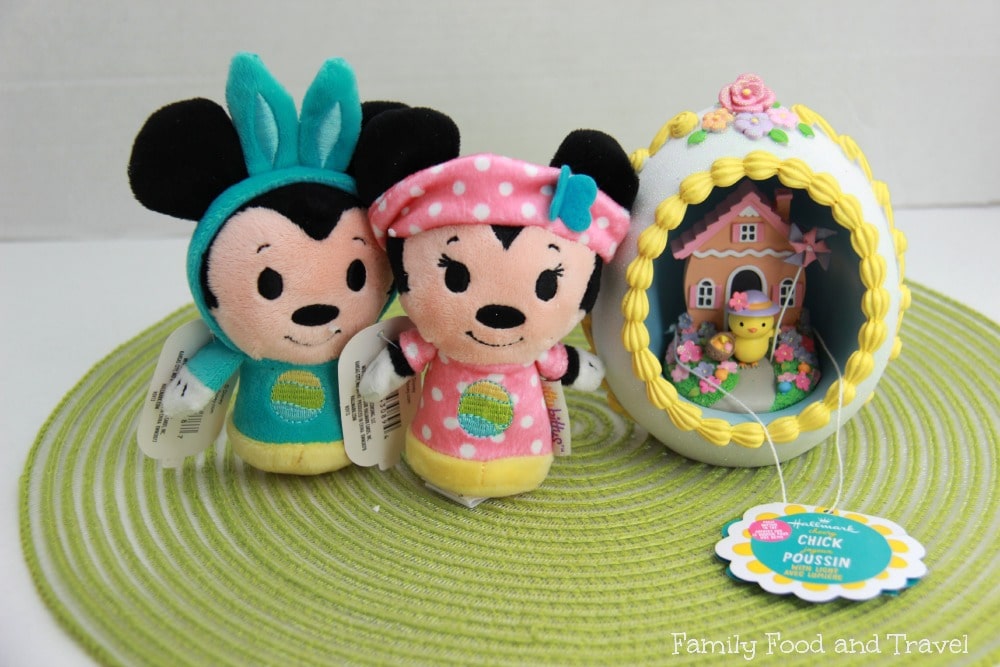 I love these adorable Itty Bittys Minnie and Mickey Mouse retail for $6.95 each and are a perfect treat for your little Disney lover.  I also love the detail in the 'Cheery Chick' with a light.  So cute to have a miniature world within this egg and the changing colours make it fun to gaze at for hours.  The egg is $29.95 regularly but may be featured as a special for $14.95.
Do you have a new mom to buy for?  The Pics n' Props Kit is one of the coolest things I've ever seen.  With large, fun props to celebrate all of the major milestones and holidays of your baby's first year and an album to store them in, you will have the cutes baby pictures on the blog. The kit retails for $35.99 and is sure to be a favourite at any baby shower you attend.  So cool!    Also loving the Snippets and Stories book that makes keeping a personal family scrapbook that much easier with die-cuts, embellishments and a handmade paper cover ($24.95)
Whatever the occasion, Celebrating Spring with Hallmark couldn't be any easier.
Disclosure- I am part of the Hallmark Canada press pause panel. I recieve product as part of my participation in the program. All opinions are my own.