Easter is a time for making memories that are special for your family.  Each year as the boys get older we add new and different elements to our Easter celebrations.  This year we made these fantastically delicious Homemade Easter Eggs.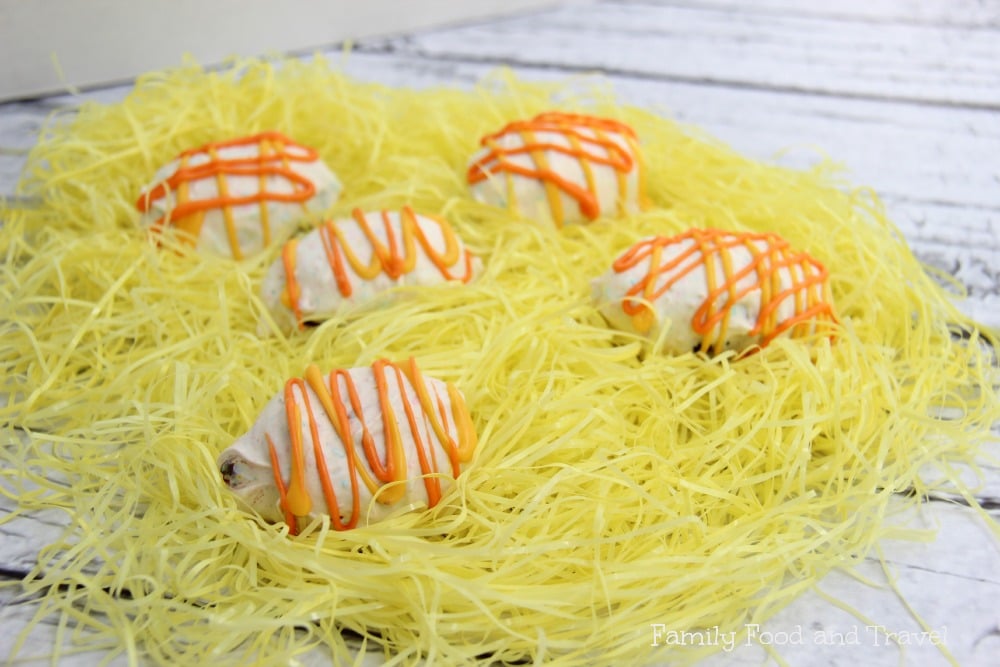 We used this recipe from Life Made Delicious and modified it slightly to make it more our own. With a few simple ingredients you will create eggs that are filled with chocolate and peanut butter goodness.
Homemade Easter Eggs
Author:
Kerrie @ Family Food and Travel + Life Made Delicious
Prep time:
Cook time:
Total time:
These easy Homemade Easter Eggs are sure to be a big hit with your family this Easter.
Ingredients
2 cups of semi-sweet chocolate chips
1 tub Betty Crocker Creamy Deluxe Chocolate Frosting
1 tsp vanilla
⅛ cup Skor toffee bits
¼ cup creamy peanut butter
1 cup Wilton melts (to coat the egg – either white or chocolate)
½ cup Wilton melts (yellow)
½ cup Wilton melts (orange)
Instructions
In a microwave safe bowl melt chocolate chips on uncovered on high until melted. Stir every 30 seconds.
Microwave frosting on high for 20 seconds then stir into chocolate chip mixture.
Stir in vanilla and Skor bits.
Cover and place in the fridge for 30 minutes until thick enough to hold shape when moulded.
Drop mixture onto a wax paper lined baking sheet by the teaspoon and flatten.
Place peanut butter on top of each flattened egg (about ¼ tsp for each).
Fold chocolate over peanut butter and mould into egg shape.
Place in freezer for 30 minutes.
Melt Wilton melts in separate bowls by colour in microwave until smooth.
Dip chocolate eggs in white, place on cookie sheet.
Drizzle eggs with yellow and orange to create a unique pattern.
Refrigerate for 10 minutes.
Serve immediately or keep in fridge covered for up to 1 week.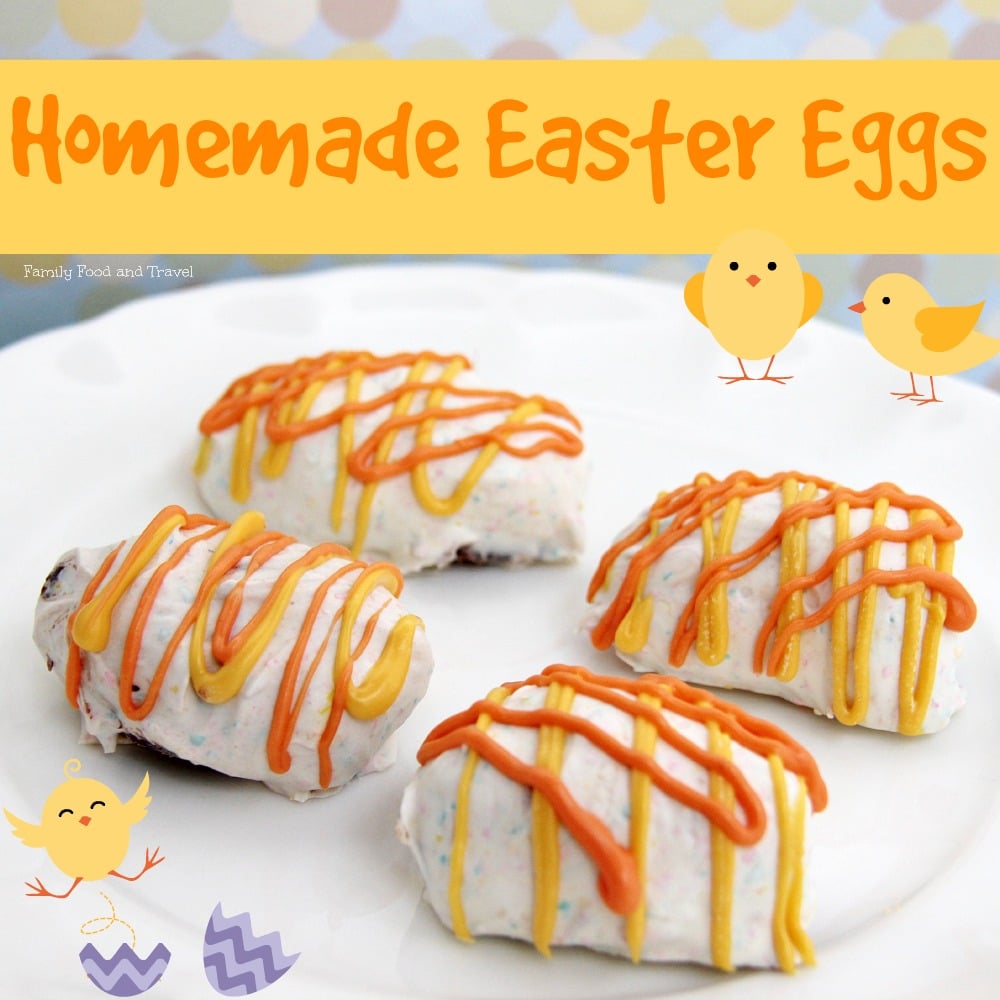 These eggs fit perfectly into plastic easter eggs making them ideal for an egg hunt or served on a plate as dessert for Easter dinner. Any way you serve them your family will marvel at your Homemade Easter Eggs made with love, peanut butter and chocolate!
Life Made Delicious has so many scrumptious recipes that are easy to make and perfect to enjoy.  Why not add these Cheesy Easter Shapes and Easter Basket Cupcakes with a Herbed Rack of Lamb and French Onion Scalloped Potatoes.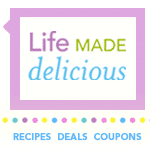 Looking for more Easter ideas?  Check out our Easter page finding crafts and recipes for your family's Easter.
Disclosure: I am participating in the Life Made Delicious Ambassador program and receive special perks as part of my affiliation.