Going for lunch with friends was one of my favourite things to do pre-kids but now it definitely does not happen enough.  When I was asked to take a friend for lunch and try out Wendy's new salads I was so excited to enjoy a great meal and some great laughs.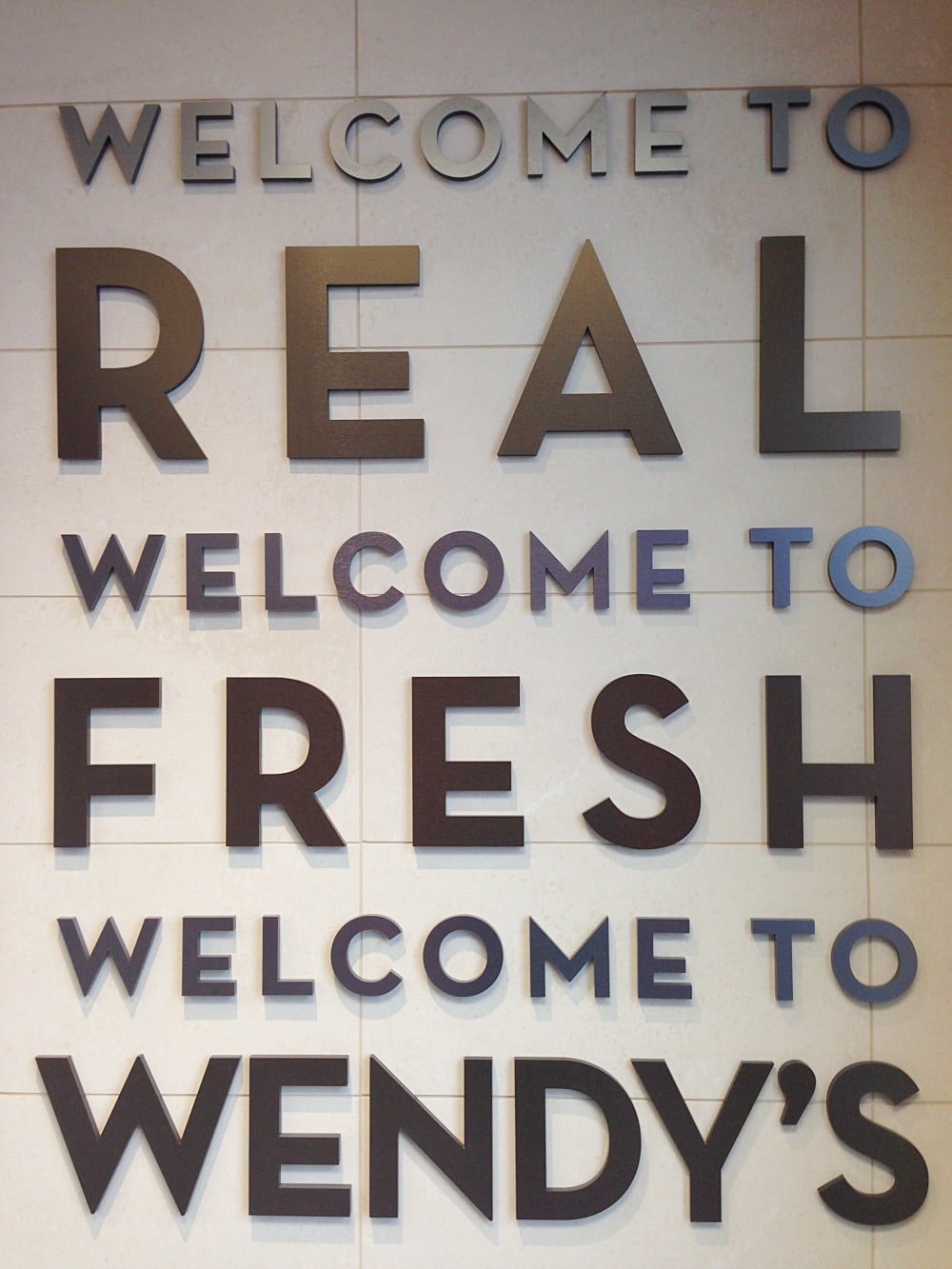 My friend Jane and I headed to our local (and newly renovated Wendy's) to catch up and share stories. We were absolutely blown away by how stunningly beautiful the renovations were.  The clean lines of the store and new great features (hello Freestyle Coca Cola!) were a great bonus but the best part was the friendly employees and the fantastic food.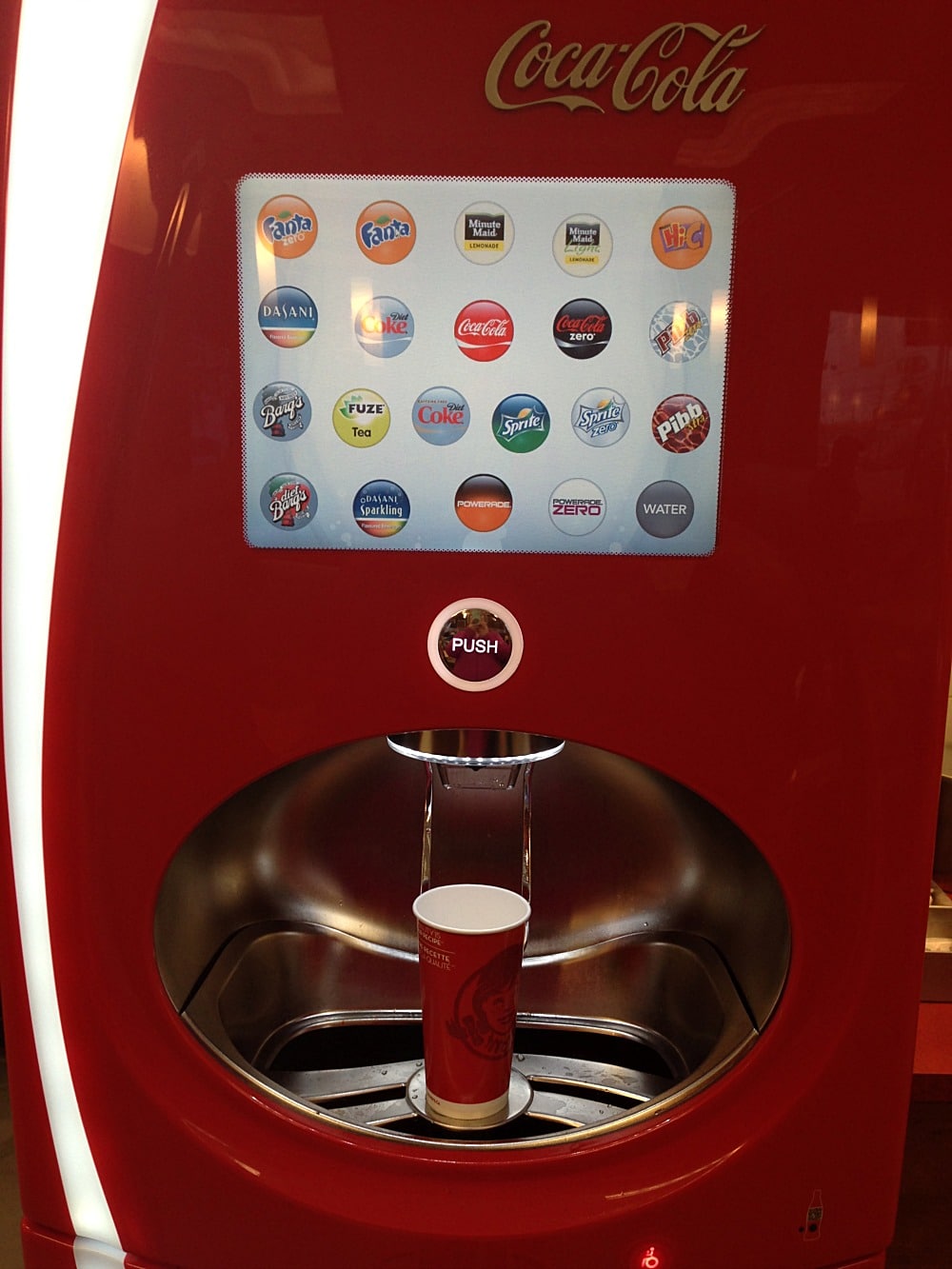 Our busy lives had not allowed us to see each other since Christmas so after a few months we had lots of catching up to do!  We each picked a different salad, I chose the BBQ Ranch Chicken and Jane, the Taco Supremeo then I entertained Jane with stories from my trip to Florida with my parents and she updated me on her latest business venture.  We laughed about silly things our kids do and my boys upcoming birthday party plans.  We laughed, we ate, we loved the chance to spend some time together.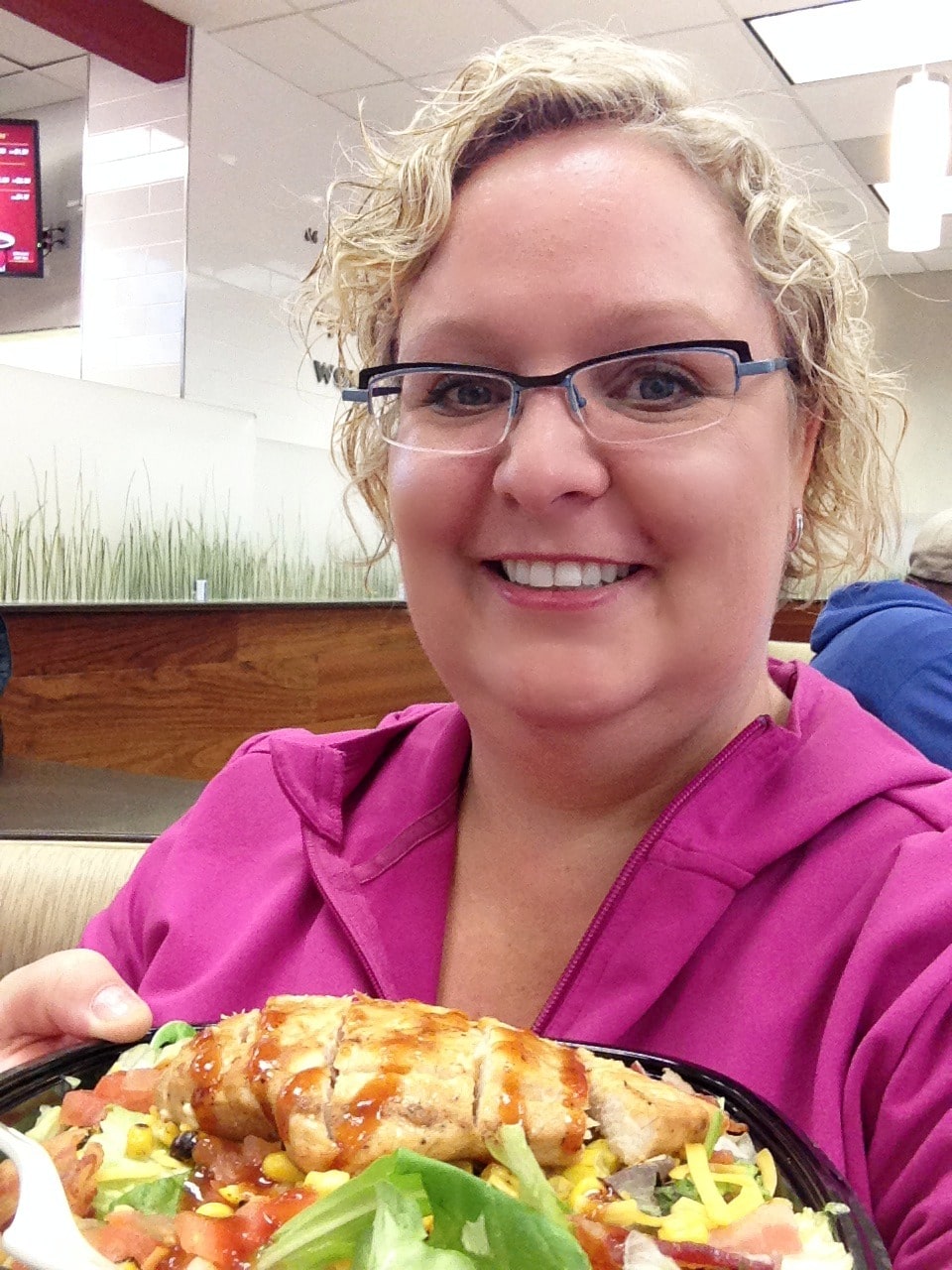 I loved the BBQ Ranch Chicken Salad with it's moist chicken breast drizzled in BBQ sauce, charred corn and bacon, it was savoury and sweet and the BBQ Ranch dressing was creamy and delicious!  Jane ate her Taco Supreme like loaded nachos scooping up chili and salad onto every chip.  While we had been to Wendy's for salads numerous times before we both agreed that the new salads were the best we've had there.  Fresh, flavourful and fast.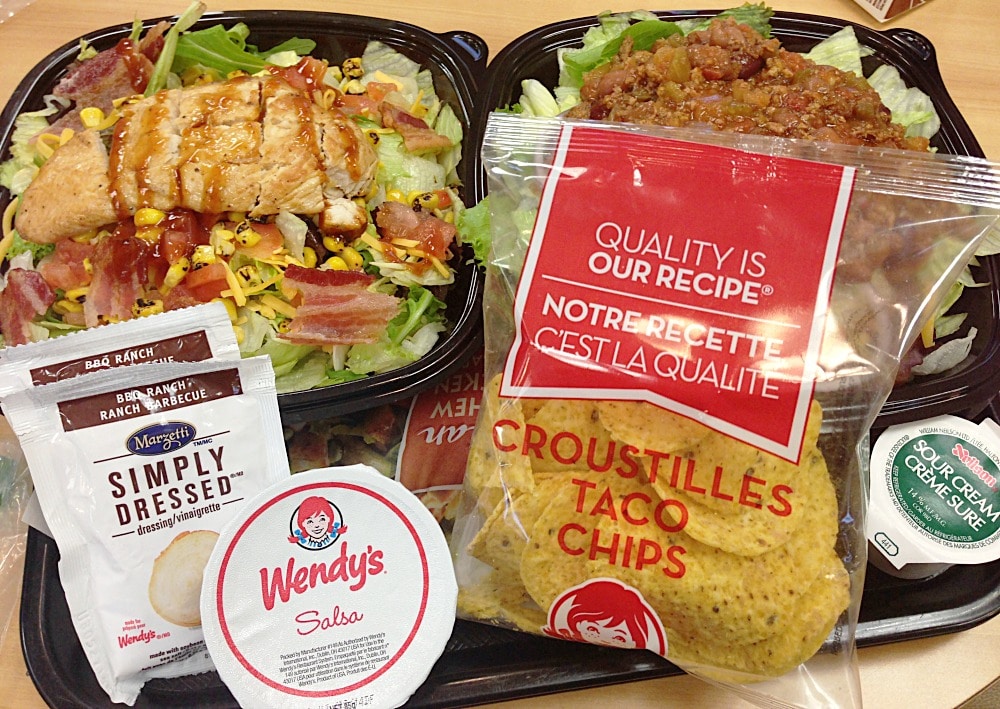 Why Wendy's salads?
Wendy's are the leader in the salad business, they were the first restaurant to bring a salad bar to quick service customers over 30 years ago and they are keeping up with current trends offering a variety of new and exciting flavours to their menu.  Wendy's new salads Asian Cashew Chicken, BBQ Ranch Chicken and Taco Supremo Salads have delicious bold flavours, vibrant colours and trendy (and delicious) ingredients like edamame and cashews. Plus, with new freshened-up dressings, Wendy's proves that salad innovation never goes out of style.
Why I love Wendy's salads:
50% lower in fat grams, 29% lower in sodium and 61% lower in saturated fat.
they are prepared fresh daily in the restaurant and is topped with warm chicken or chili when I order it.
both half size and full size portions available
tomatoes, cucumbers and peppers are sliced in store
100% premium all white chicken breast gilled on site
romaine and iceberg lettuce is washed, spun and chopped on site and then mixed with a leafy spring mix
The New Savory Salads We Tried:

BBQ Ranch Chicken
Savoury backyard BBQ in a bowl
Uses premium ingredients that you see around your grill, such as fire roasted corn, freshly diced tomatoes, shredded sharp cheddar cheese, applewood smoked bacon, and a honey BBQ sauce.
The salad is served with a BBQ Ranch dressing, made with real buttermilk, parmesan cheese, ancho chili peppers, honey and brown sugar.

Taco Supremeo
Is a tribute to the freshness and world famous flavour profile of Mexican cuisine and a burst of flavour in every bite
Uses fresh and tasty ingredients like diced tomatoes, tangy salsa, rich meaty chili, shredded cheddar cheese, crunchy taco chips, and sour cream served on a crisp bed of fresh lettuce
Isn't it time you and your friends went to Wendys to catch up and share some laughs?  Check out these fun videos of 'Girlfriends at Wendy's Eating Salads and Talking about Stuff' and to learn more about the new chef inspired salads.


Disclosure: Although this post has been generously sponsored by Wendy's, the opinions and language are all my own, and in no way do they reflect Wendy's.