Travel has taught me so much in my life, made me a better person and forced me out of my comfort zone on numerous occasions.  For this and many other reasons I believe that travelling with my children is one of the most important things I can do with them.  And, I know that I am definitely not alone!  If you are planning a trip, or just want to encourage learning through travel these learning activities from Lately Lily are perfect to encourage learning for preschool and grade school kids. The Lately Lily series available through Chapters and Amazon are fun, educational and filled with great ways to learn about the world around us and how we can interact with it as travellers.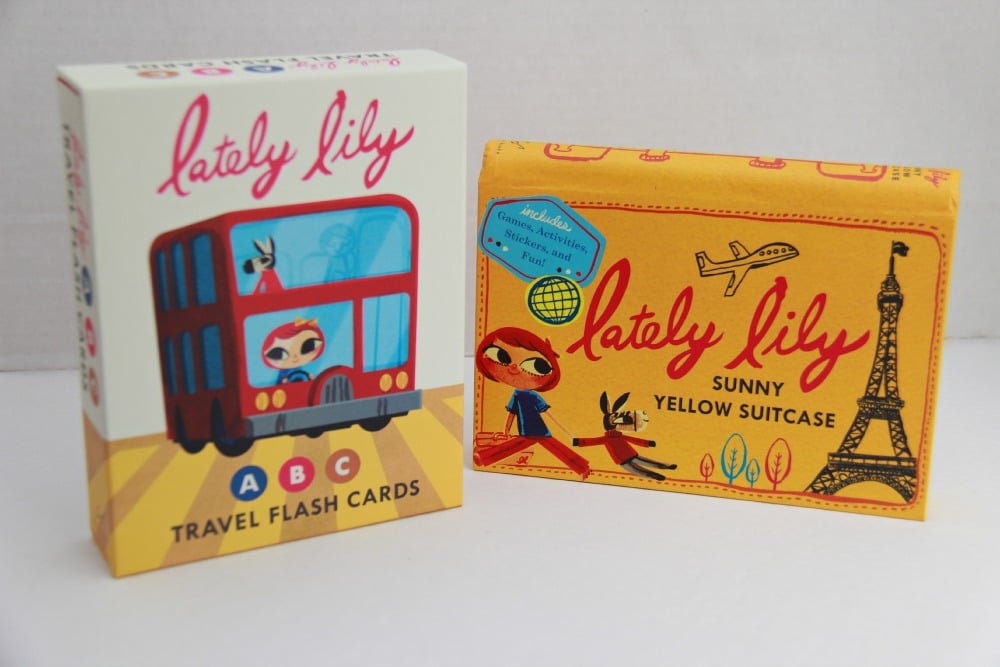 The Travel Flash Cards are not only beautifully illustrated but they match up some of my favourite travel words by letter.  Great to use for learning the alphabet, travel vocabulary and spelling.  The cards are really thick and sturdy allowing them to stand up to many days, weeks, months of play.  Plus they are kept in a hardcover box for easy travel and storage.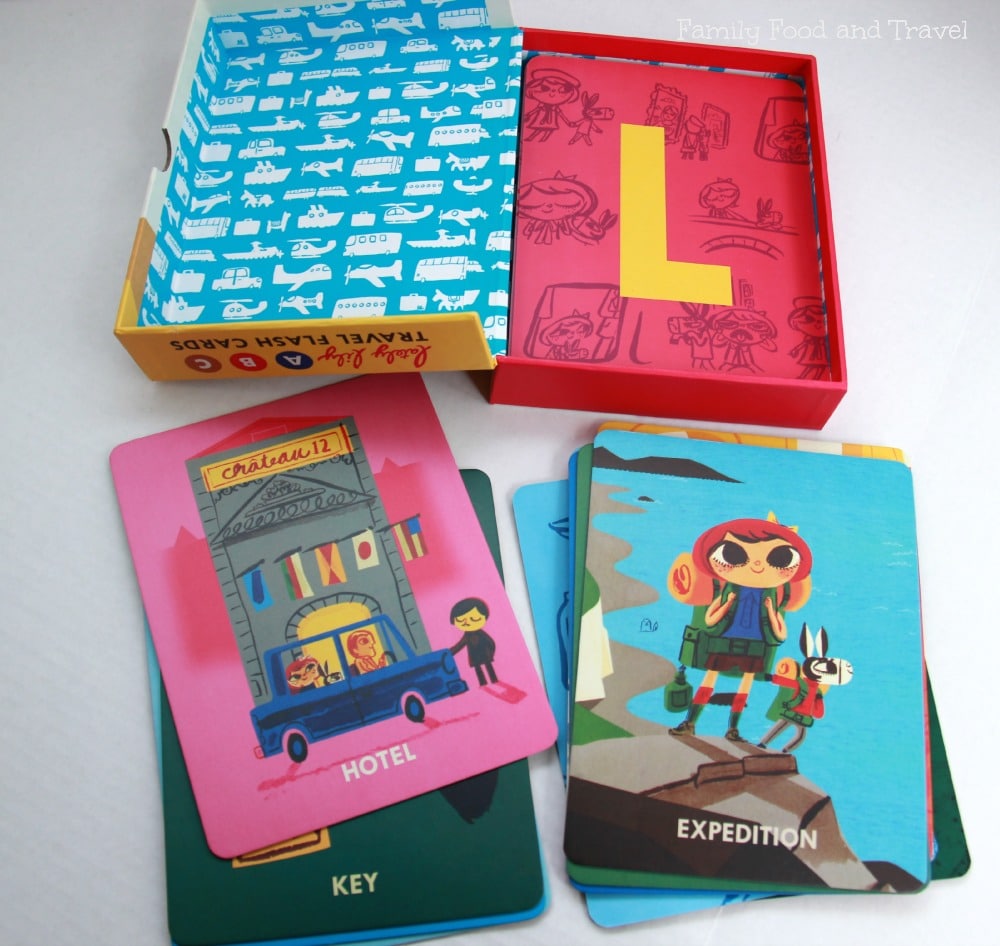 Lately Lily's Yellow Suitcase is an activity kit worthy of any world travelling kid!  With a booklet filled with tips, games, doodles and travel info + 2 fill in luggage tags + 24 activity cards and 1 sticker sheet your little traveller will be entertained for hours.  Fun for trip prep, or as an imaginative tool to dream of a learn about a travel destination.  Recommended for kids 6 years and up.
Disclosure:  These products were provided by Raincoast Books for review.  As always, all opinions are 100% my own.