Easter crafts are fun for kids and adults alike. From Egg Decorating to creating Silk Tie Easter Eggs we love a variety of Easter crafts and recipes. Check out these step by step instructions to create adorable Easter crafts – Pipe Cleaner Flowers and Bunnies.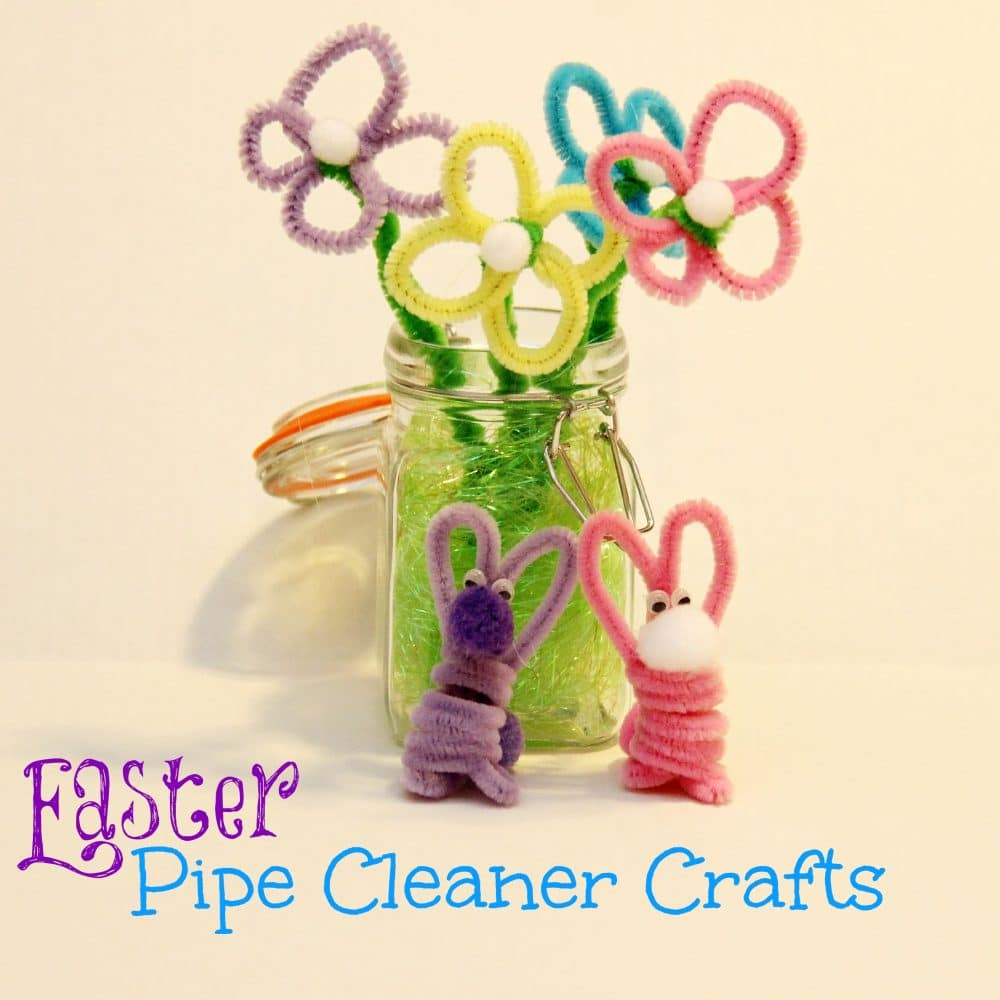 I love crafts, especially that kids can do too.  Simple crafts are not only fun, but they are quick and are often the cutest!  These Easter Crafts are perfect to decorate your table this Spring.  These were created while watching TV on Saturday night (yes, a wild Saturday it was!) Pipe Cleaner flowers and bunnies.
Easter Crafts: Bunnies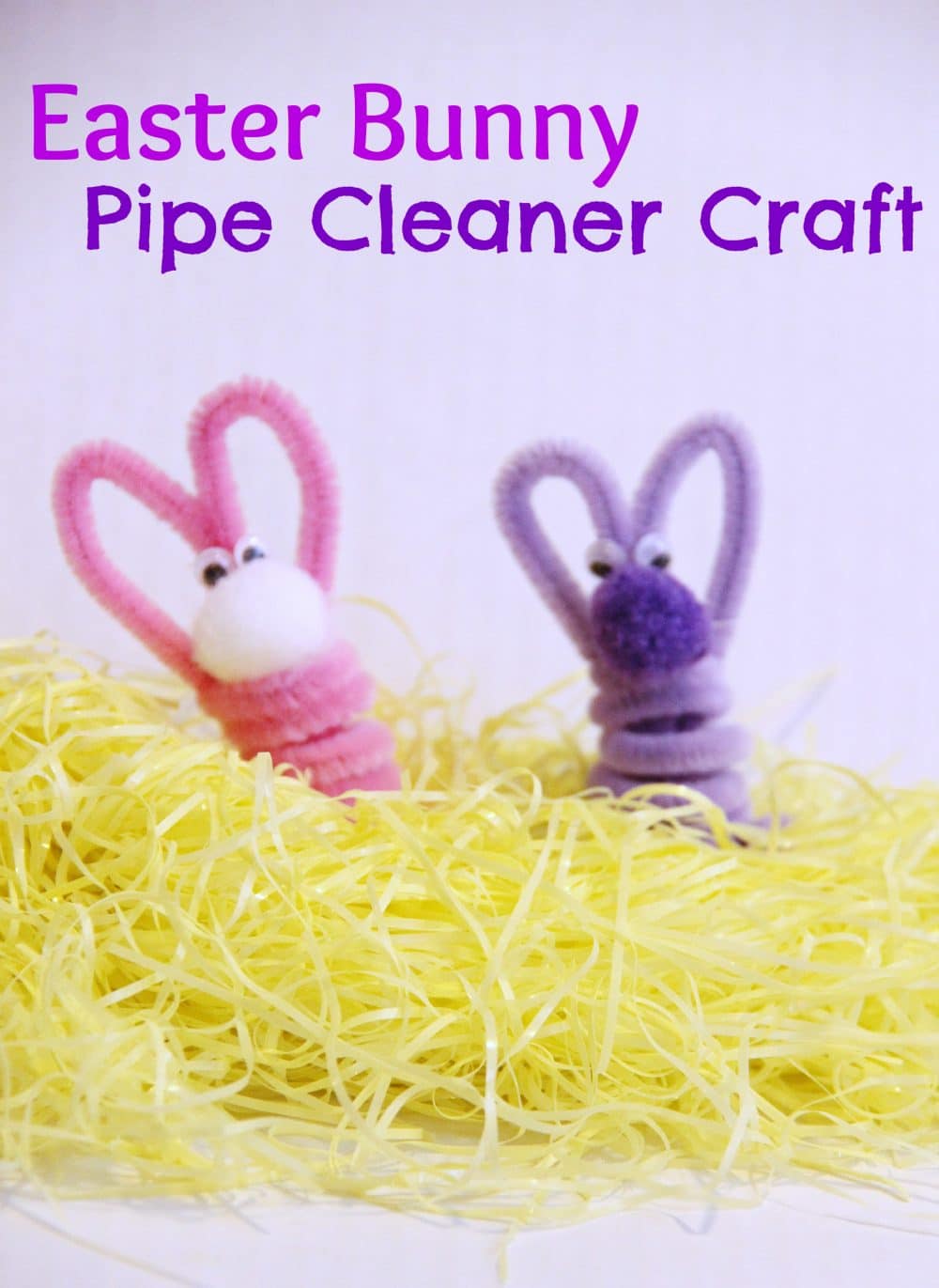 Supplies:
Pink and Purple Pipe Cleaners
Small pompoms, white, pink purple
Small googly eyes
Glue Gun
Directions:
Fold pipe cleaner in half, then fold sides down to create a long M
Wrap a pipe cleaner around your finger winding around until fully coiled
Slide coiled pipe cleaner onto M
Fold bottom of pipe cleaner in to make two feet
Attach white pompom, and googly eyes
Attach pink or purple pompom to the back for a tail
Make any final adjustments for shape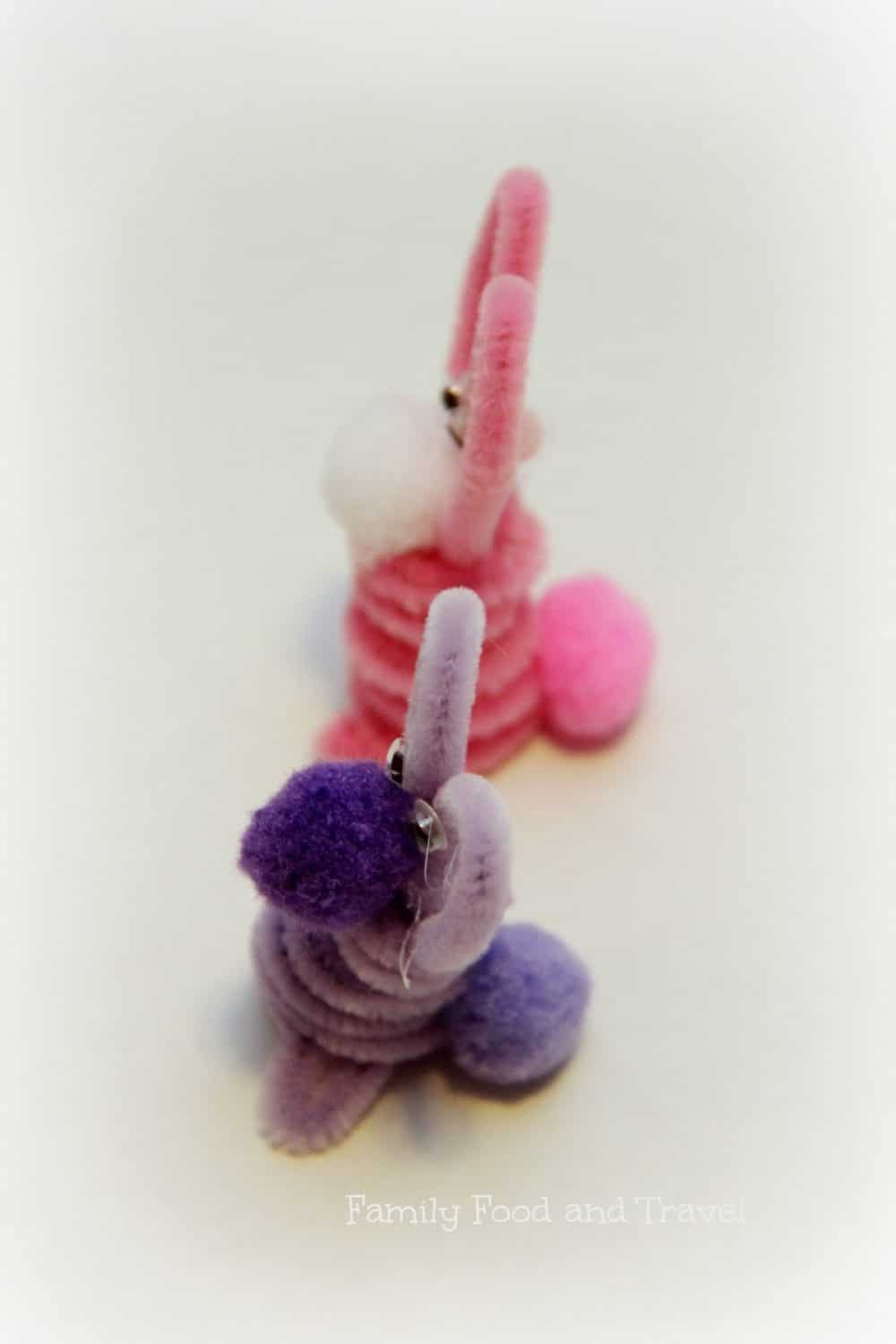 Easter Crafts: Spring Flowers
Supplies:
Variety of colour pipe cleaners
Green pipe cleaners
White small pompoms
Glue gun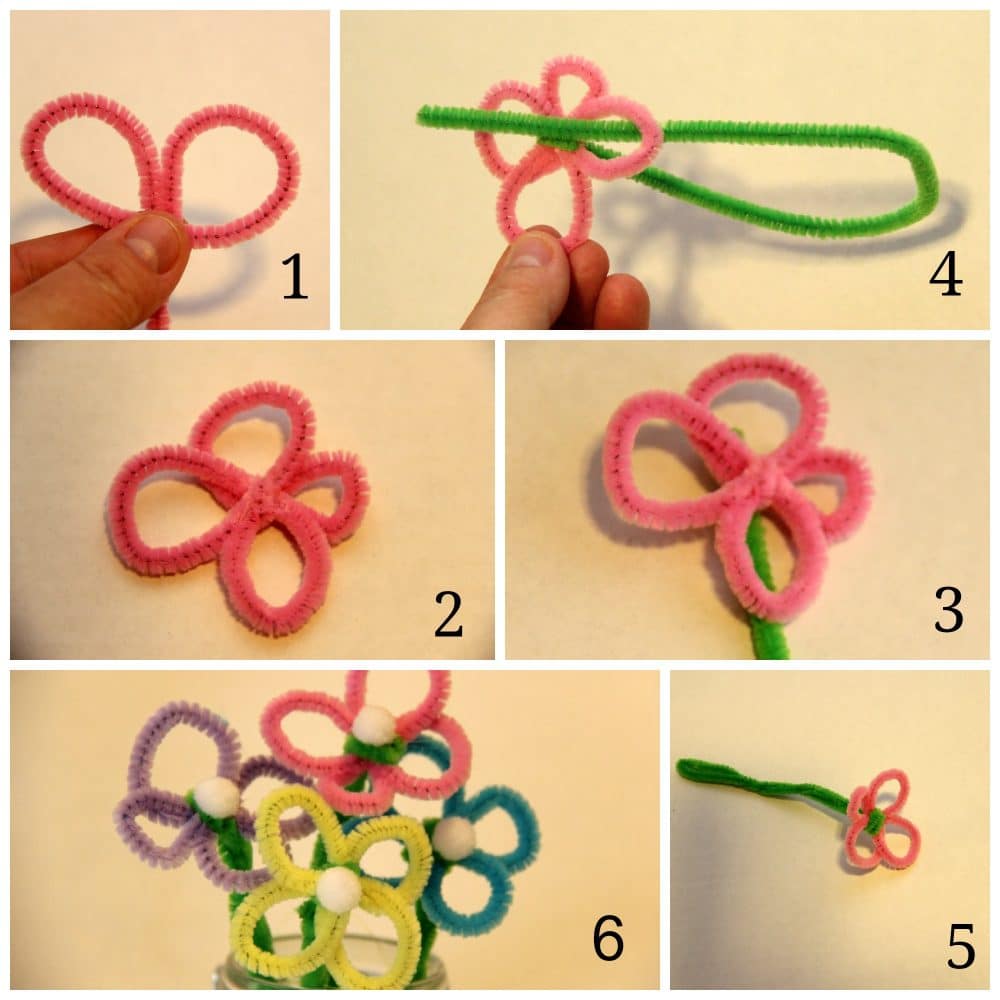 Directions:
Begin curling one half of pipe cleaner into two loops
And then curl the other half making 4 loops
Take a green pipe cleaner and wind it around the center of loops
Fold green pipe cleaner in half and pass it through so that it secures the middle of the loops
Twist green pipe cleaner to make a stem
Glue a white pompom in the center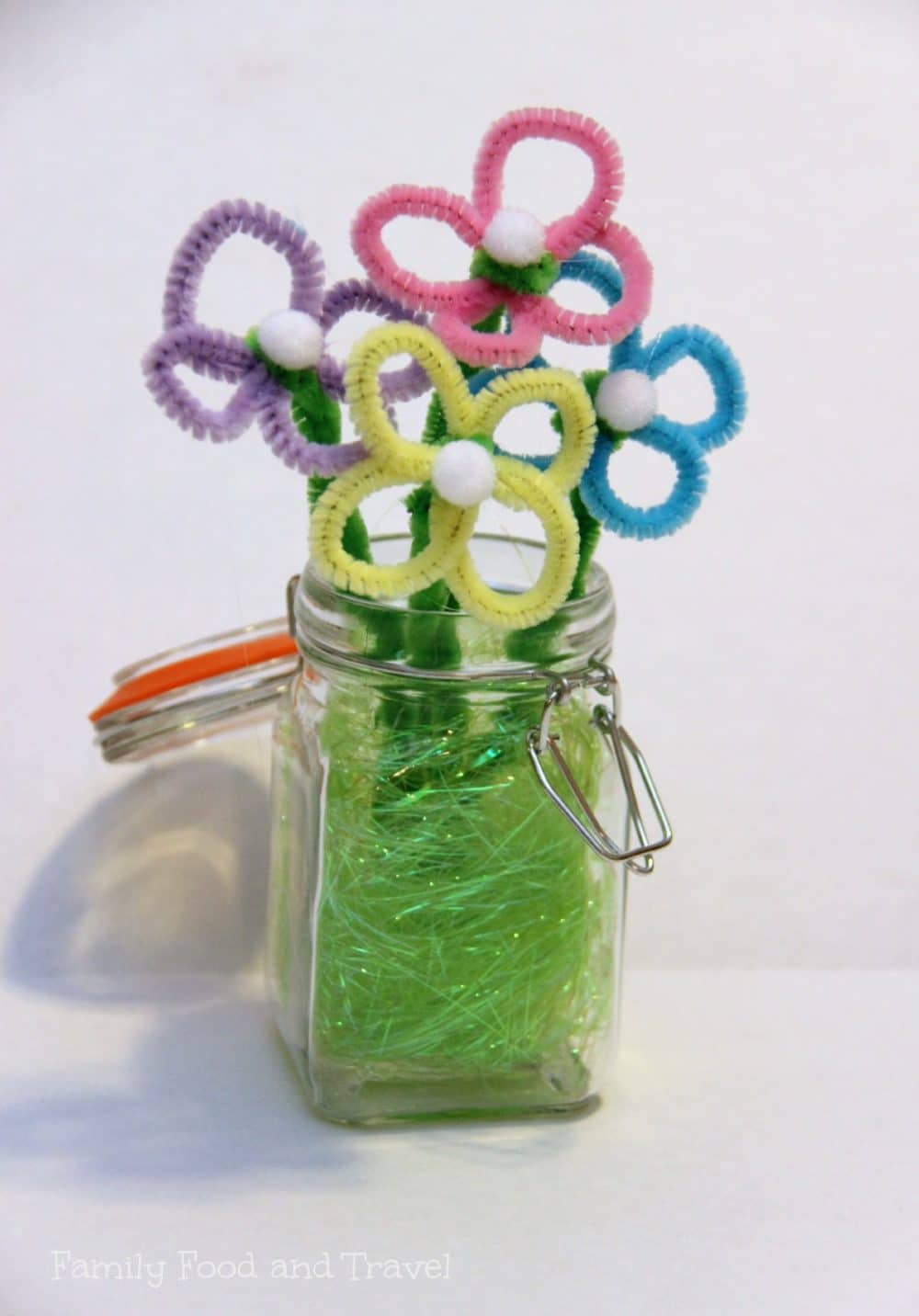 Looking for more Easter ideas?  Check out our Easter page and some great Easter recipes like M&M Cookies
Happy Spring, Happy Crafting!