From the first moment that I saw my twins in their incubators I knew that these little boys would be strong, sensitive fighters.  They were so tiny (one was almost 3 lbs and the other almost 4lbs) and perfect.  The first time we gave them a bath the hospital provided the soap and almost immediately their skin turned red.  At that moment I knew they would have sensitive skin just like their mom!  I rushed out and picked up a bottle of Aveeno Baby Daily Wash and we have used that most days since.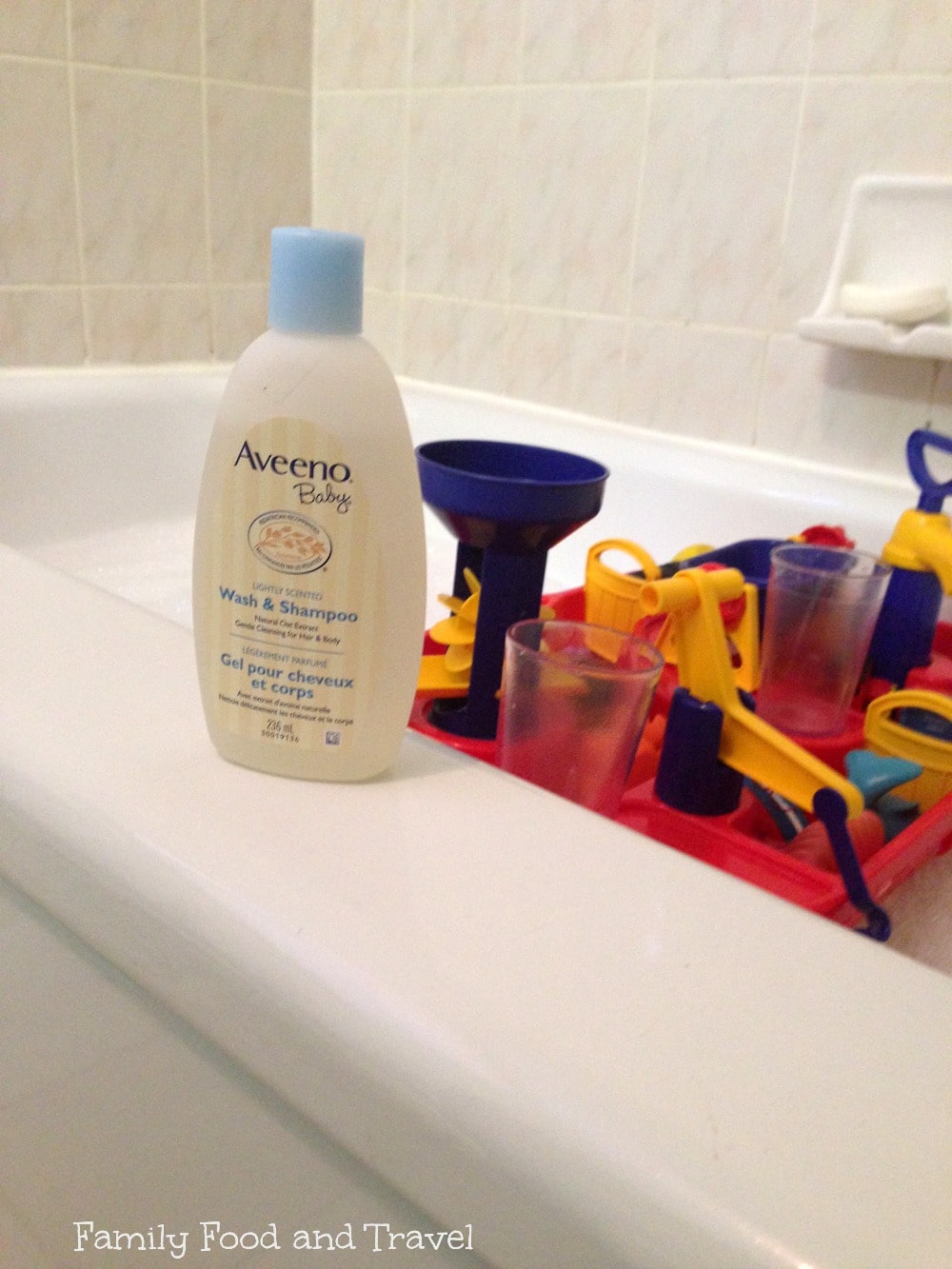 Our bathtime routine consists of a simple set of steps.  The boys watch an episode of their favourite show with my husband while I run their bath.  I check the water, add the Aveeno Baby Wash and put in the boys bathrub play table.  Once the boys are done their show they get in the tub and playtime begins!  I love that while they play the Aveeno Wash & Shampoo is cleaning them without drying out their skin.  Once they are wrinkled up like little prunes and their hair has been washed the boys get it, get wrapped up in towels as "mummies" and then it's time for the Aveeno Baby Daily Lotion, pj's and bedtime stories.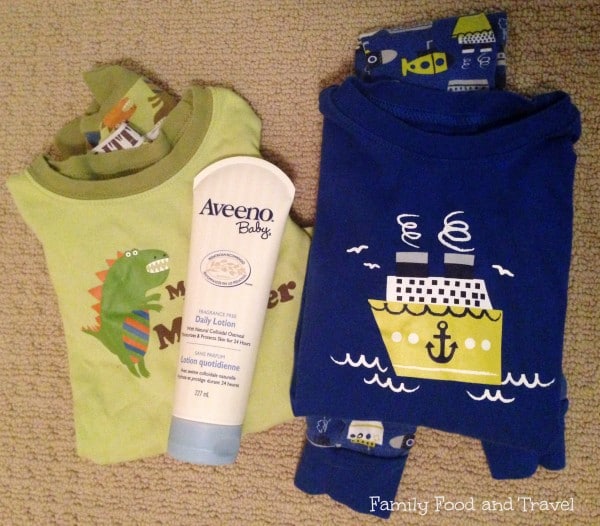 What I've noticed about using Aveeno Wash & Shampoo and the Daily Lotion is that my boys skin as as soft as the day we brought them home from the hospital.  Their hair glistens and their skin looks so healthy.  For me, the most important thing to look for in a product I will put on my children is natural, safe ingredients that are geared towards sensitive skin.  Like me they are susceptible to eczema and react to anything with strong perfumes or certain additives.
I just love these products, and even though the boys are almost 4, I can't imagine stopping.  I wonder if the boys will still let me use Aveeno Baby when they're 10? :)
What to try it out? – get $1.00 off Aveeno Baby Care from Johnston & Johnston
AVEENO® BABY® Daily Baby Lotion contains natural colloidal oatmeal, dimethicone and allantoin to help soothe and protect baby's skin. The fast-absorbing, non-greasy formula moisturizes for 24 hours. The formula contains no dyes, is non-comedogenic and fragrance-free. Hypoallergenic lotion is gentle enough for newborns and babies with sensitive skin.

AVEENO® BABY WASH & SHAMPOO is a natural oat formula blended into a rich lathering, tear-free cleanser. This unique oat-based formula cleanses without drying and can be used on skin and hair for gentle cleansing with a soft, fresh fragrance. This soap-free, hypoallergenic formula is gentle enough for newborns and babies with sensitive skin.