The World of Coca Cola Atlanta is not just a museum about one of the world's most famous brands, but it is also an iconic part of popular culture since it's inception. The World of Coca Cola is part museum, part experience and all the fun you'd expect from a lifestyle brand.  Here are our 5 Reasons to Visit the World of Coca Cola in Atlanta, Georgia.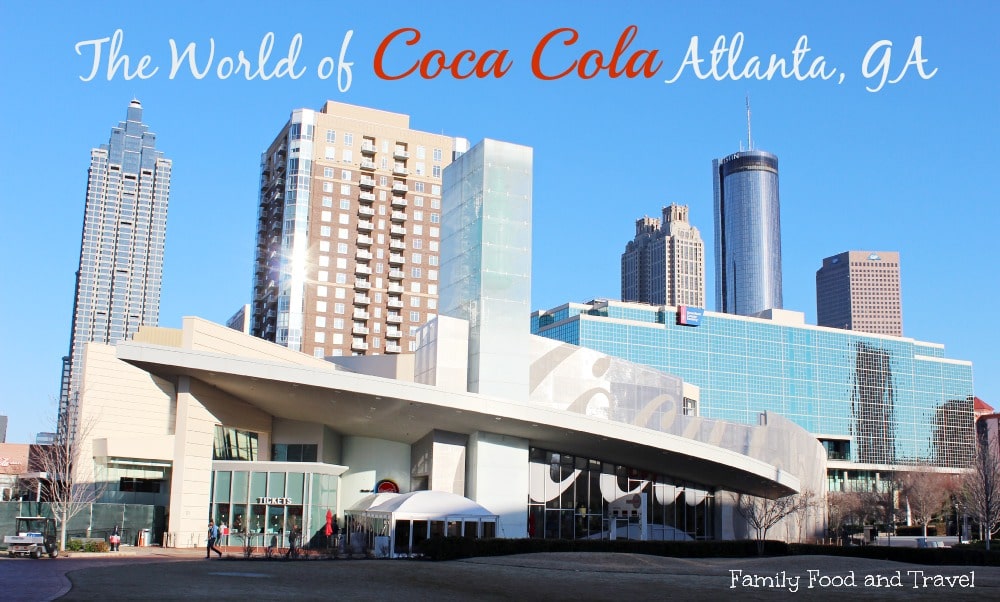 1. The Coca Cola Loft
A fascinating walk though the History of Coca Cola from it's inception to modern times featuring Olympics and thousands of pieces of memorabilia.  From commercials, to signs and everything in between Coca Cola has been advertised everywhere in every way.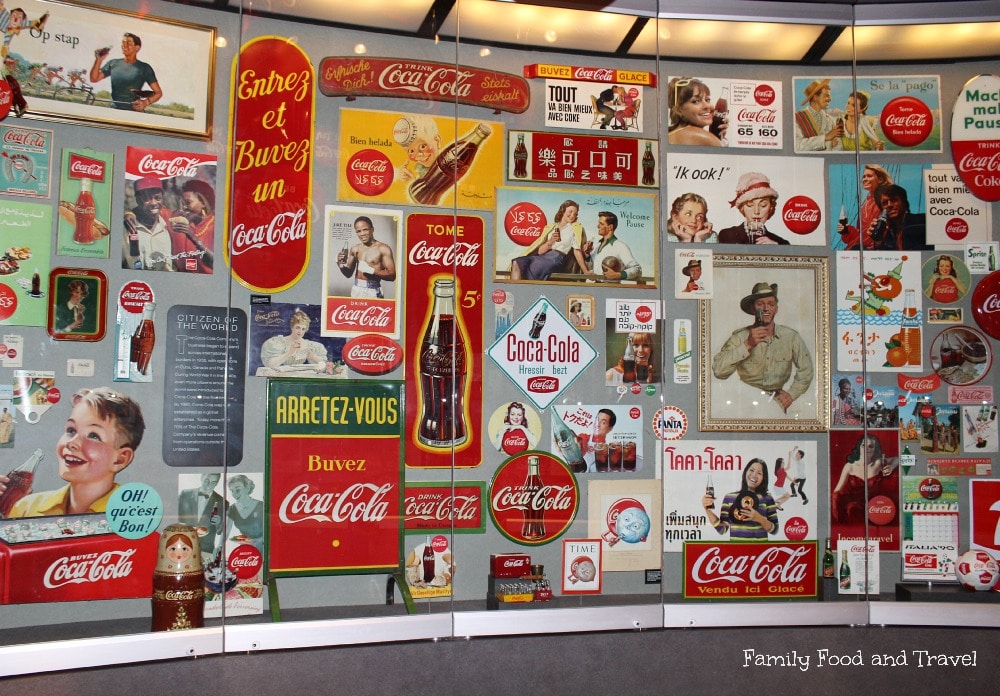 2. The Vault
The Vault is all about the Secret Formula that makes up the taste we know as Coca Cola.  It is filled with the stories from 125 years of producing Coca Cola. There are a number of interactive parts to this display that are great for those that like a hands on experience.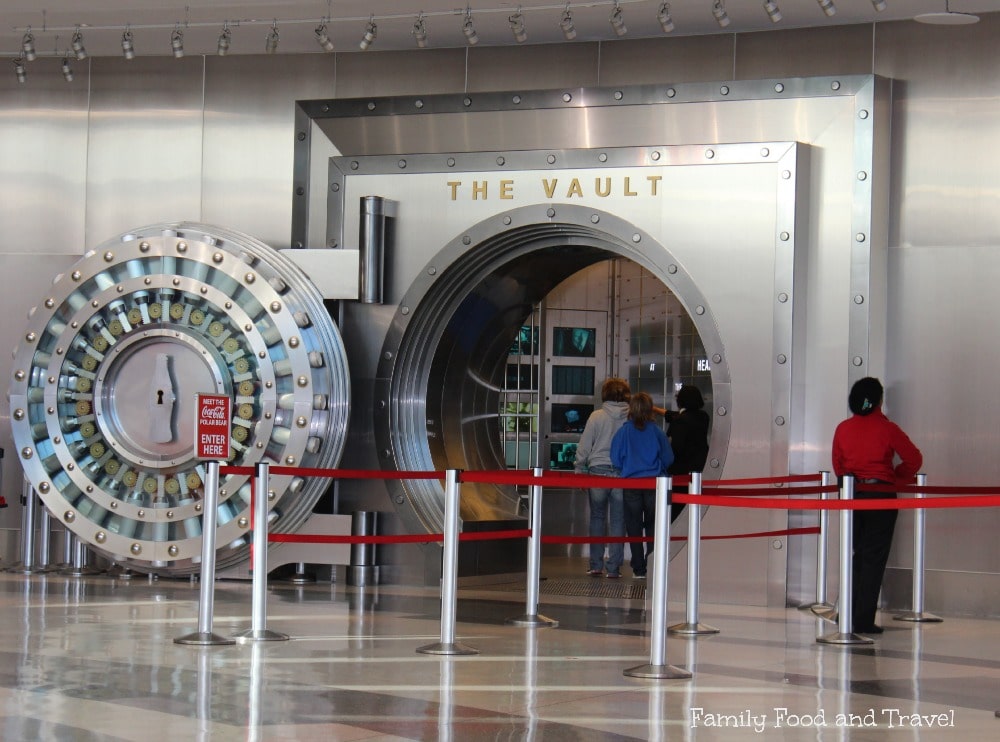 3. Taste it!  100 Flavours from around the World
One of the highlights of the World of Coca Cola is the chance to taste 100 flavours of Cola Cola products from around the world.  With different products available in so many countries your taste bus will be amazed by the variety.  Here's a video of what Taste It it is like.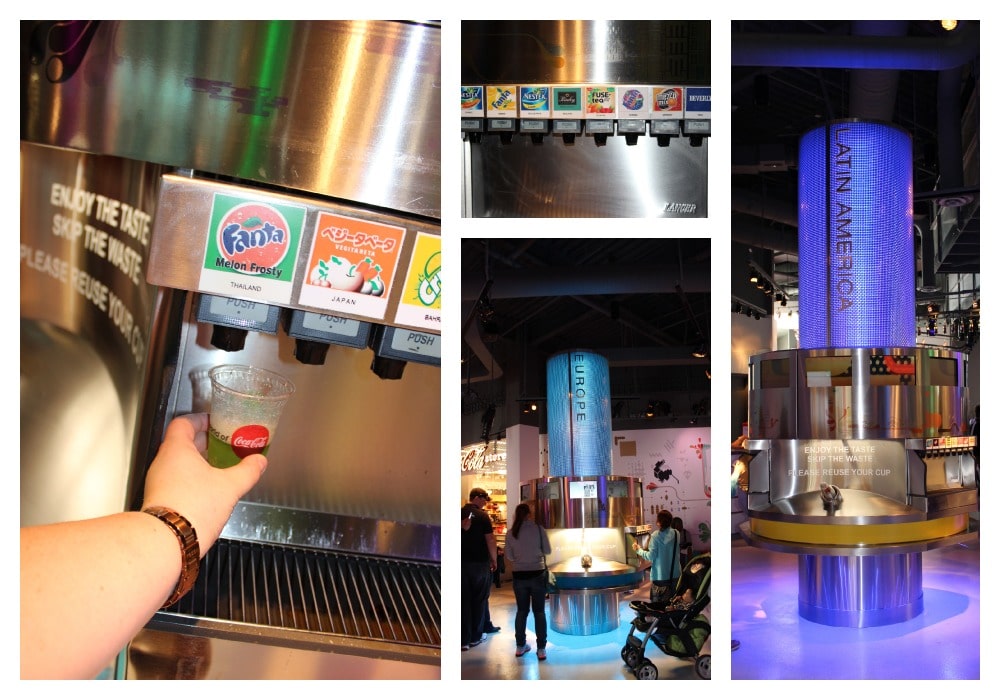 My favourite?  Fanta Melon Frosty from Asia (tasted like fizzy Honeydew Melons).  Delicious!
4. The Architecture
Both inside and out, The World of Coca Cola has unique architecture that allows you to experience the fluidity of the building while enjoying each of its exhibits separately.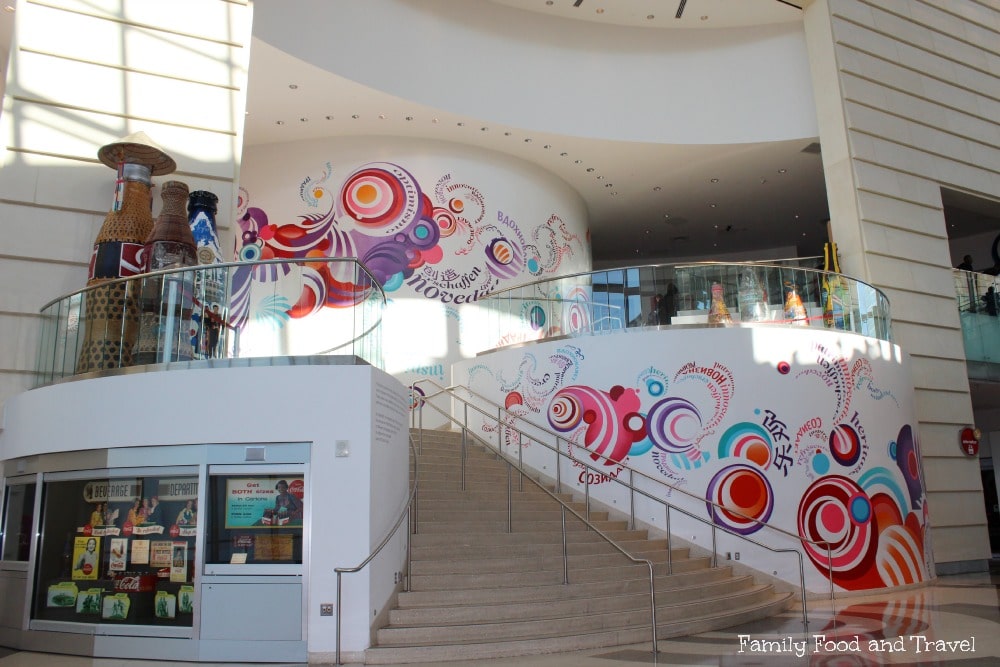 5. A Bottle to take Home
While you walk around the attraction, mini bottles of Coca Cola are being made. You can see them in production and follow their path throughout the building.  The last stop before exiting into the Gift Shop is to pick up a bottle for each guest.  Unique to the Atlanta location, these bottle can be keepsakes, or like our family did, enjoyed on the way to the hotel!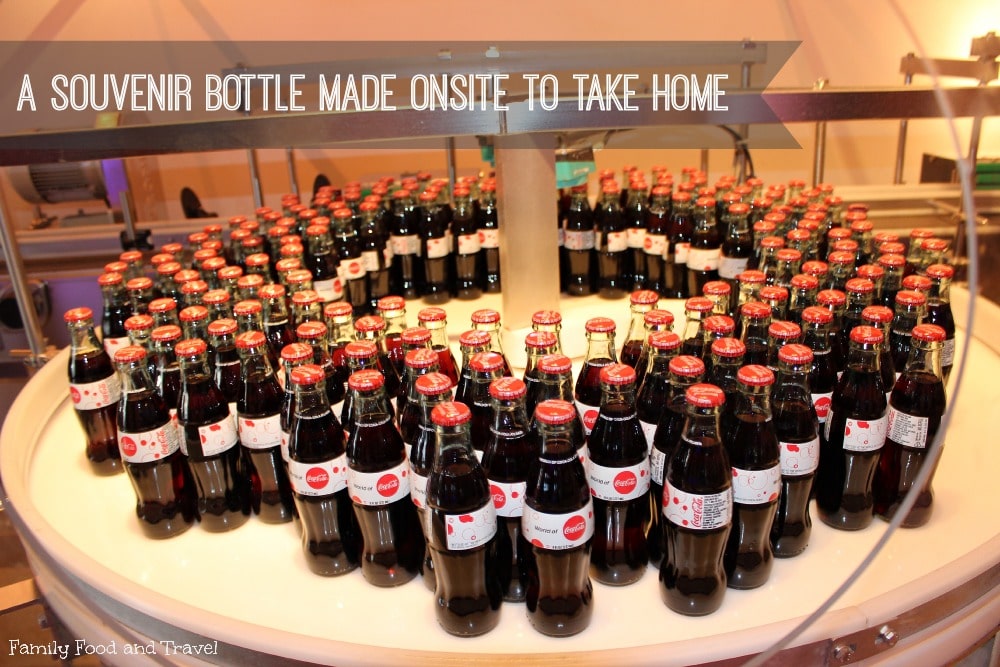 Once you've picked up your bottle be sure to stop by the gift shop.  It has everything from clothes, to souvenirs to reproductions of classic Coca Cola merchandise.
The World of Coca Cola is a must stop while in Atlanta.  125 years of stories, memorabilia and flavours to discover.