Whether you are travelling near or far this March, Hasbro has the best toys and games to ensure that you have a fabulous Playcation!  There is nothing my boys love more than a day at home with both parents playing games and having fun.  While we travel the world with our boys, sometimes the best moments are those spent at home sharing an experience, an activity, a moment.
This March we are turning the TV off and playing with these fabulous Hasbro toys.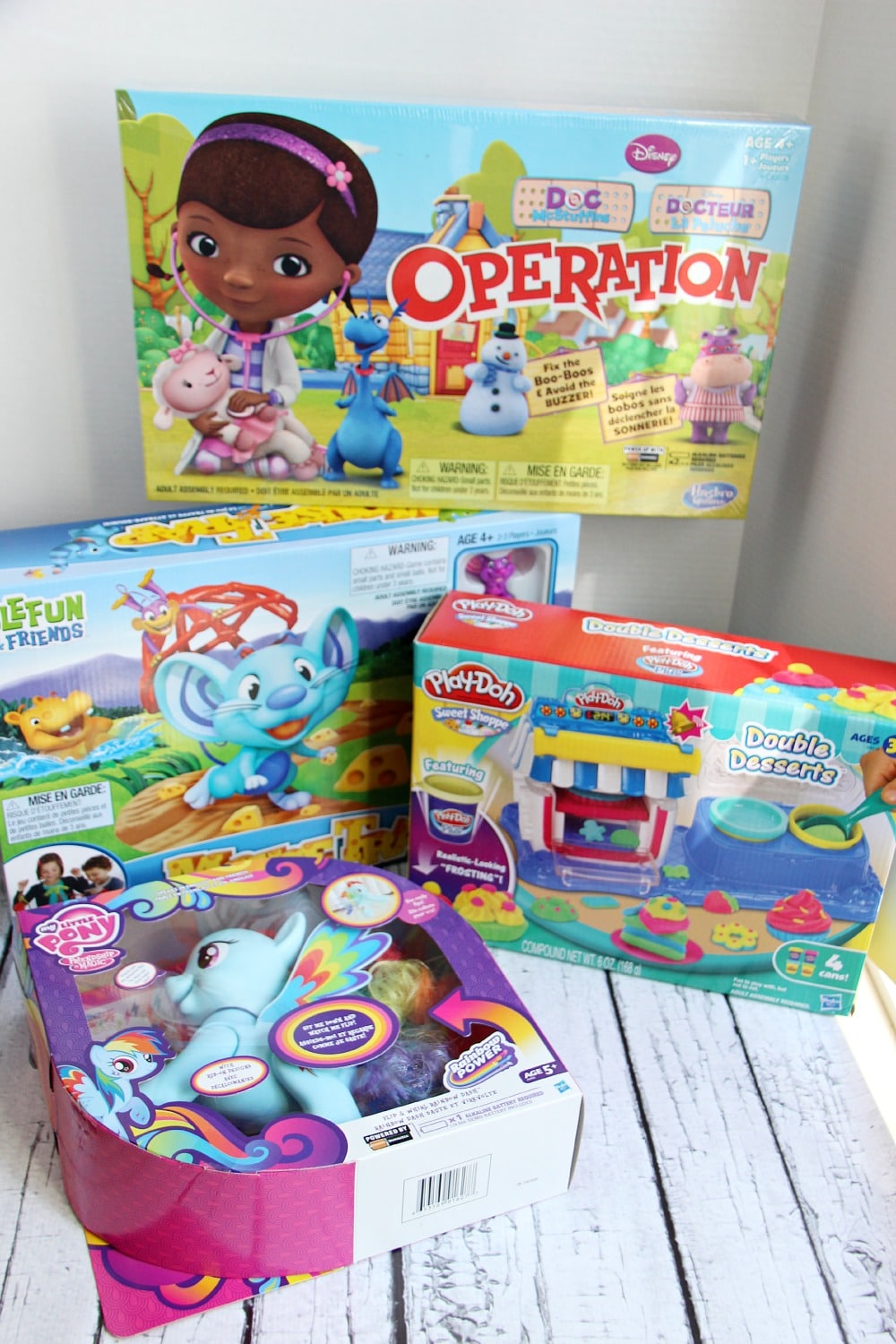 My Little Pony Flip and Whirl Rainbow Dash is absolutely as fun as she looks.  With beautiful hair to comb and a pony that flips in the air your My Little Pony fan will go crazy for this toy.  And, she comes with really cool rub on designs to make your Rainbow Dash truly unique.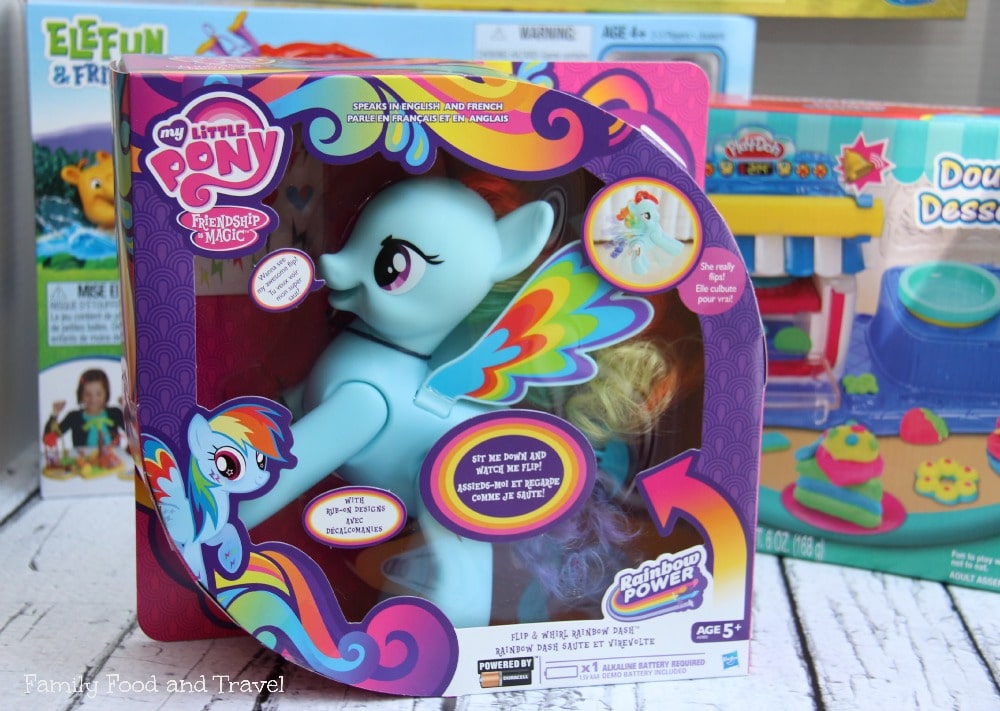 Do you have a Play-Doh lover in your house?  This Sweet Shop Double Desserts is a fun and creative way to make some sweet treats without the sugar!  My boys have absolutely loved making cakes and cupcakes and have given one of their creations to every person who has visited our house in the past few weeks.  Fun, creative and easy to use, perfect for any kid who loves pretend play.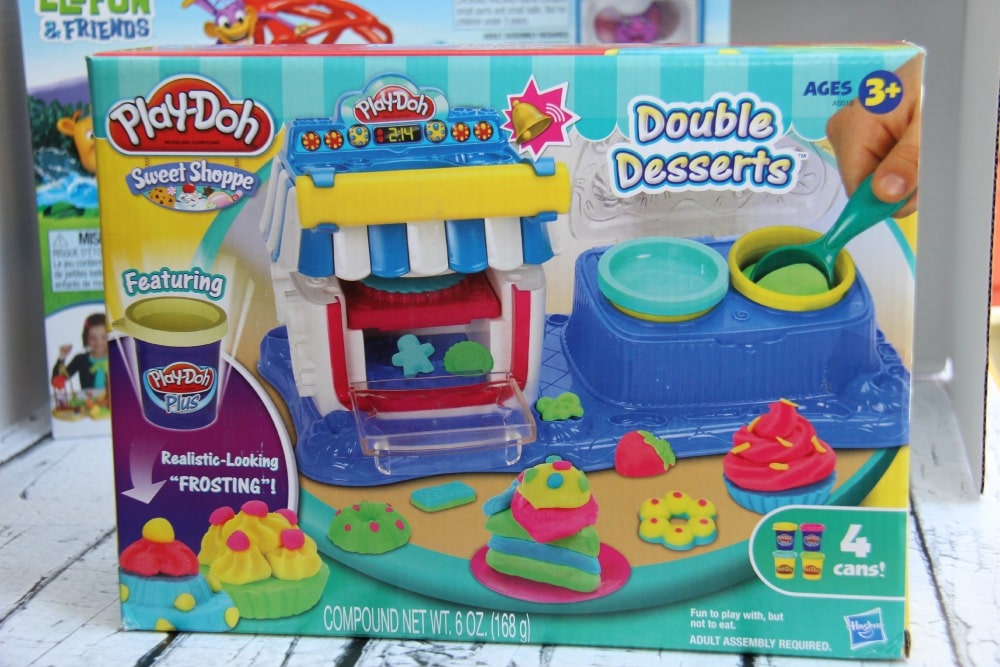 My boys are obsessed with loud noises and funny noises right now.  I knew that Doc McStuffins Operation would be a game that would incite giggles and laughter.  An easier version than traditional Operation, this game allows kids to remove the "boo-boos" but has the same loud buzzer if you touch the tweezers to the side.  The boys laughed so hard when we played it that I am pretty sure they forgot to breathe!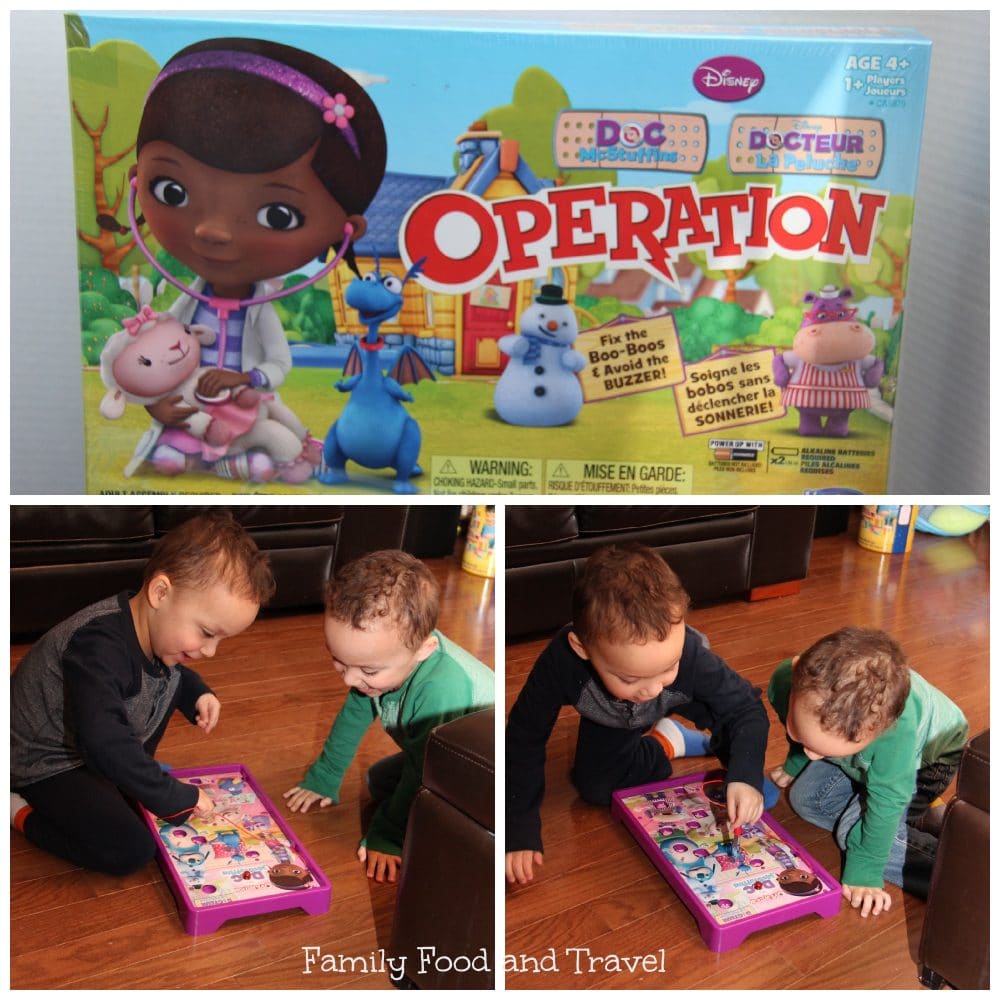 The final game that our family has been enjoying is Mousetrap. With three mice characters it is the perfect game for me to play with my boys.  Fun, interactive and full of surprises.  Plus, what little kid doesn't love a game that involves a chase and a trap!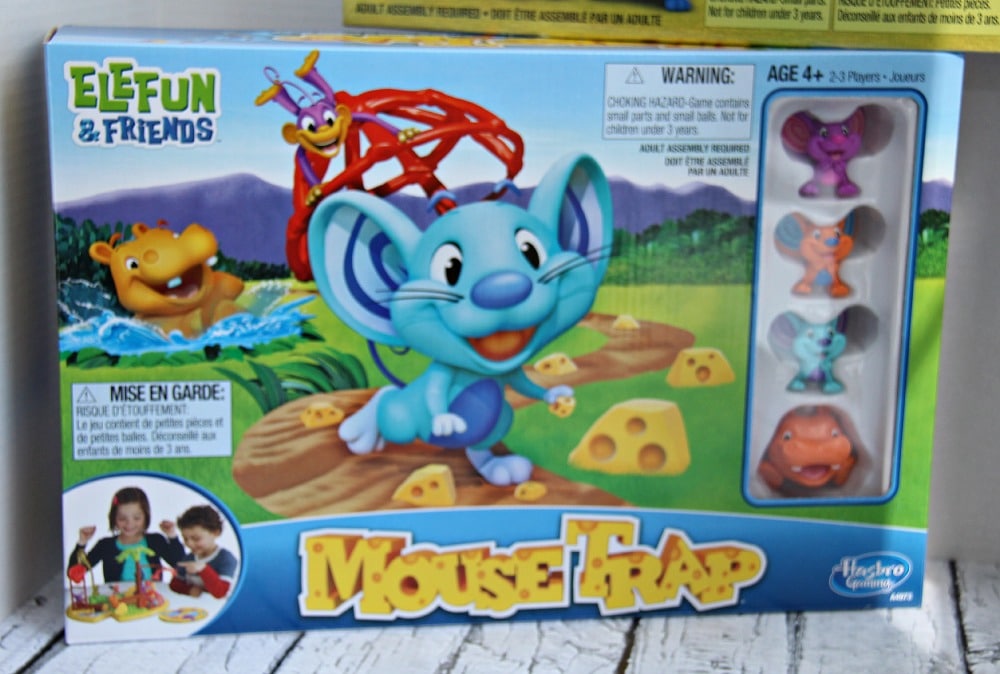 Is your family planning a Playcation?  What are your favourite games/toys?