Escaping out into nature and reconnecting with the one you love is a perfect way to spend a few days. The United States is blessed to have so many beautiful and romantic national parks in every part of our country. You can go for just a couple days or spend a week out camping or staying in one of the resorts and have a touch of luxury with your rustic experience. National parks are home to some of the most beautiful waterfalls, incredible herds of wild animals, and activities such as hiking or horseback riding. Here are the most romantic national parks to put on your list to try out soon.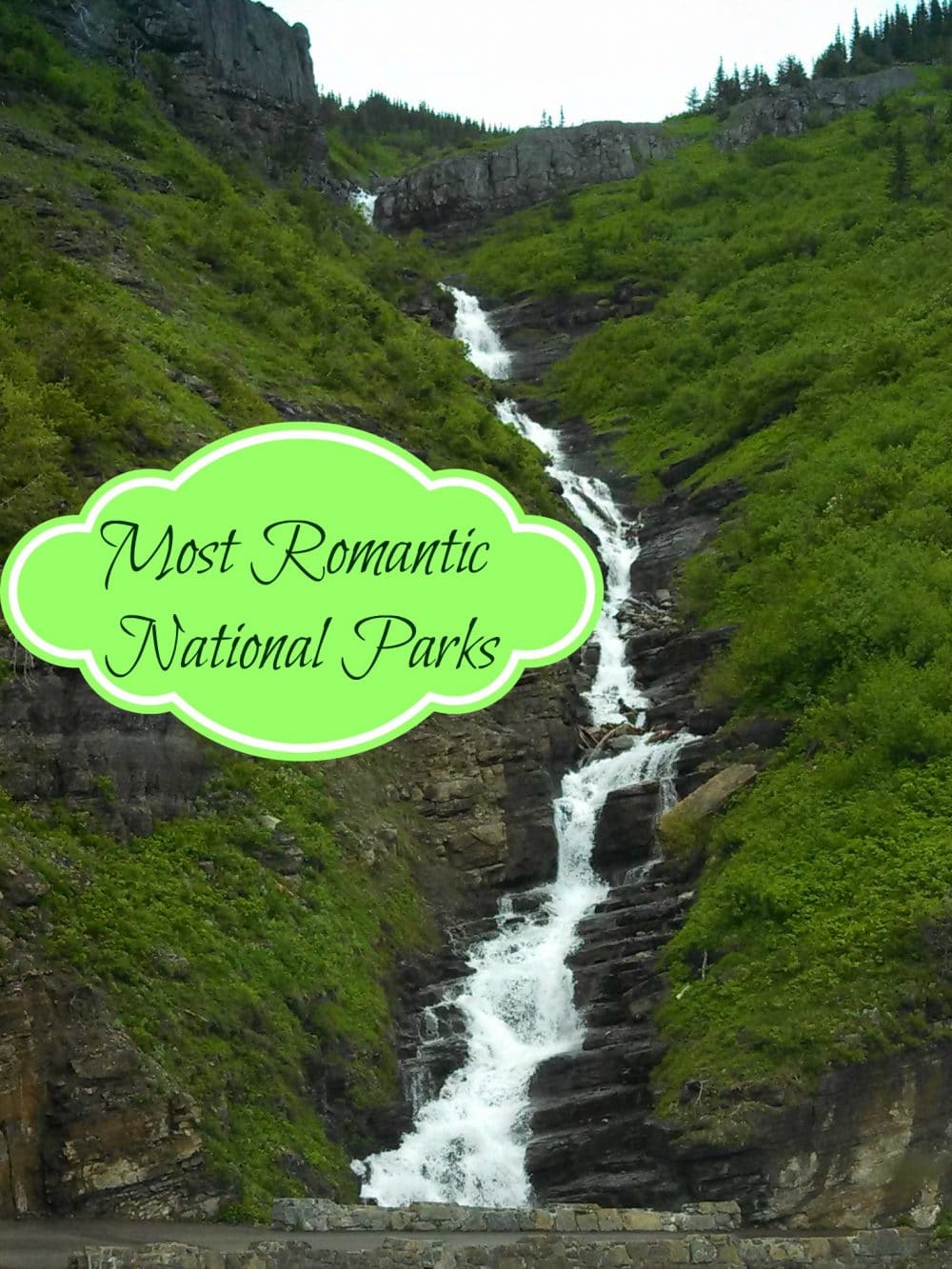 Glacier National Park, Kalispell, Montana. Glacier is best to visit after June and has a couple campgrounds and backcountry backpacking is also available for that couple that really wants to get away from the world. When the winter snow melts and Glacier National Park opens up the Going-to-the-Sun road, it is the absolute most romantic 1.5 hour drive you can ever take. There are 30-40 waterfalls in the park and a few that you can walk right up to, drive under a couple of them, or stand on top of one and wonder where it will end. Glacier National Park is breathtakingly beautiful and just the spot to fall back in love.
Yellowstone National Park, Wyoming. Yellowstone is known for having the largest herd of wild buffalo, deer, moose, and has an active black bear population. Yellowstone has camping options and they also have some of the most romantic resorts and lodges that you can stay out. Whether you want to connect with your partner sleeping in a tent or in a 5-star hotel, you can do that at Yellowstone. Spend the day seeing amazing wildlife, geological wonderments, and getting lost in nature's backyard. Yellowstone is one of those places that is so crazy amazing that it pulls people together and as you are holding onto one another you are witnessing nature at its absolute finest as you watch that black bear cub practice standing on his hind legs for the first time (from a distance of course!). Magical!
Olympic National Park, Washington. Like the other national parks you can camp, but here at Olympic you can stay in presidential lodges that are decorated straight out of the movies. Watching the lake come alive as you sit in the lodge with a fresh cup of coffee on a brisk summer day is romantic in its simplicity. Walking and seeing the wildflowers and the waterfalls that seem to peak up out of nowhere is a way to hold your love's hand and sneak kisses on the trail.
Mount Rushmore, South Dakota. Mount Rushmore has a great history and is the perfect place to go for the couple that likes to learn about art, architecture, and United States history. In this one region are three national monuments and western history around every turn. If you love to go boating or fishing, head out during the day on these fish-loaded lakes and then at night have a romantic moment under the starts at this historic national park.
One week in nature can reset your mood and bring calm and love into your life. Spending that time in a national park with a new love or with someone whose hand is as familiar is a wonderful way to reconnect. National parks have some of the most beautiful waterfalls in the world, great fishing and hiking, and the prettiest flowers and trees that help two people fall in love all over again.