Looking for a fantastic Gluten Free pasta?  I've found the perfect one for you.  Barilla Gluten Free Pasta cooks, tastes and looks exactly like pasta with gluten but has no wheat!  I used their Gluten Free Elbows to make this rich Gluten Free Four Cheese Pasta.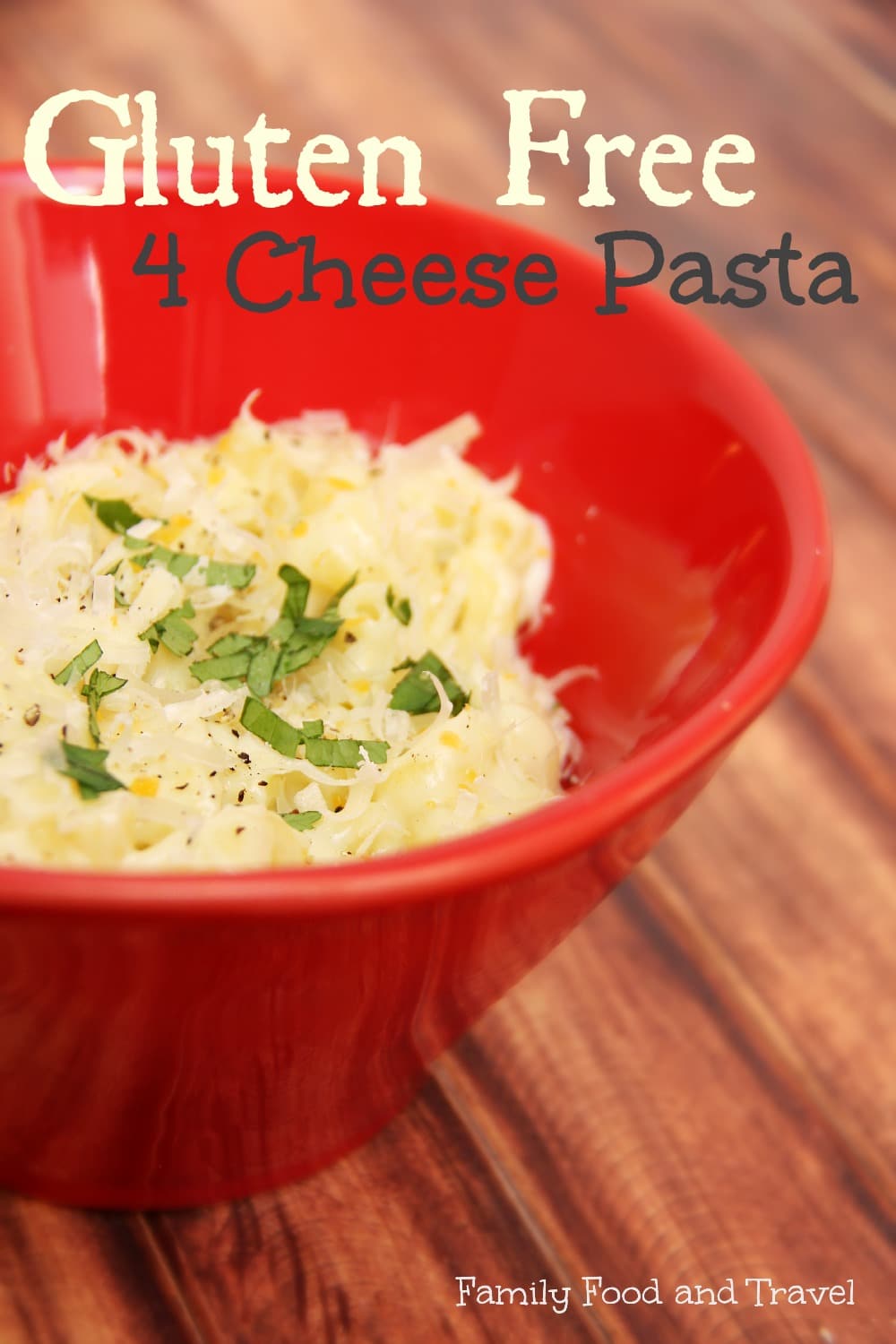 The key to great pasta is the noodles.  They need to be cooked to perfection so that they sauce sticks to them creating a perfect blend of textures and flavours.  My previous experiences with Gluten Free pasta was that it disintegrated when cooked causing it to go mushy or fall apart when sauce was added.  To truly put the Barilla Gluten Free pasta to the test I created a rich, creamy Gluten Free Bechamel sauce for my 4 Cheese Pasta and it was delicious!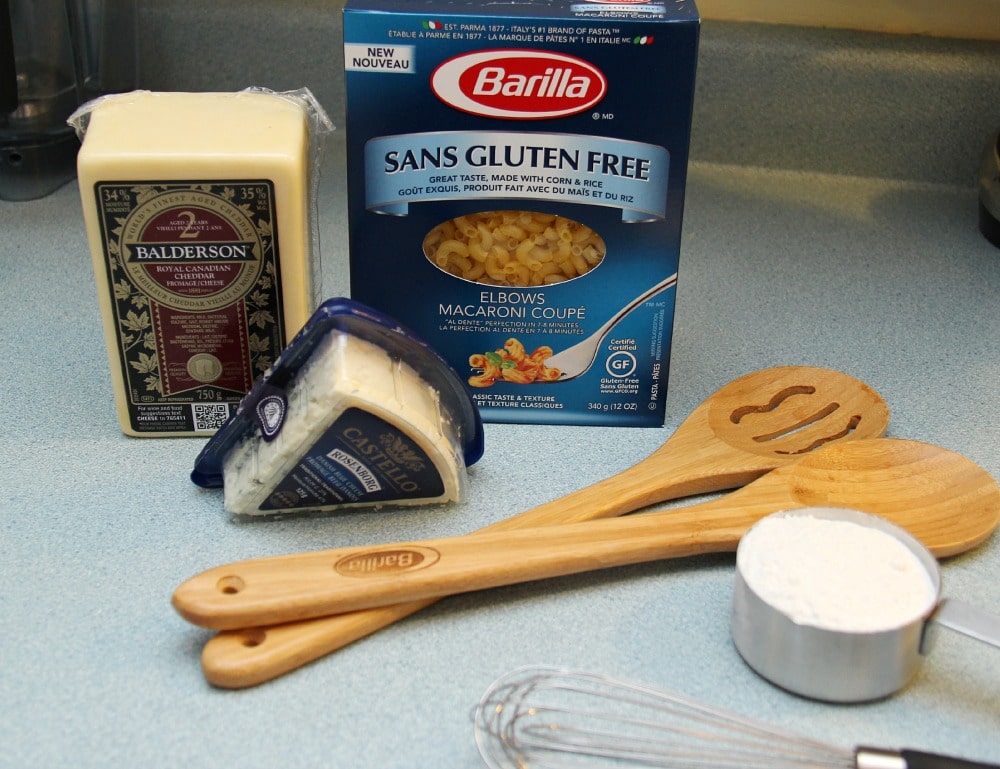 Gluten Free Bechamel Sauce
Author:
Kerrie @ Family Food and Travel
This Gluten Free Bechamel Sauce is perfect for any recipe that calls for a thick, creamy white sauce. Usually made with flour, this recipe is modified to suit Gluten Free diets.
Ingredients
3 cups whole milk
½ salted butter
½ cup rice flour
2 tsp course salt
Instructions
Heat milk over medium heat until it begins to bubble. Remove from heat.
Melt butter in another pot stirring until melted adding the flour and whisking constantly.
The flour mixture will get really thick and then thin out as you add all of the milk.
Once all of the milk is added, return to medium-high heat and whisk for approximately 2 minutes until it is thick enough that it will stick to a metal spoon. Add the salt and remove from heat, serve immediately or cool and store in the fridge.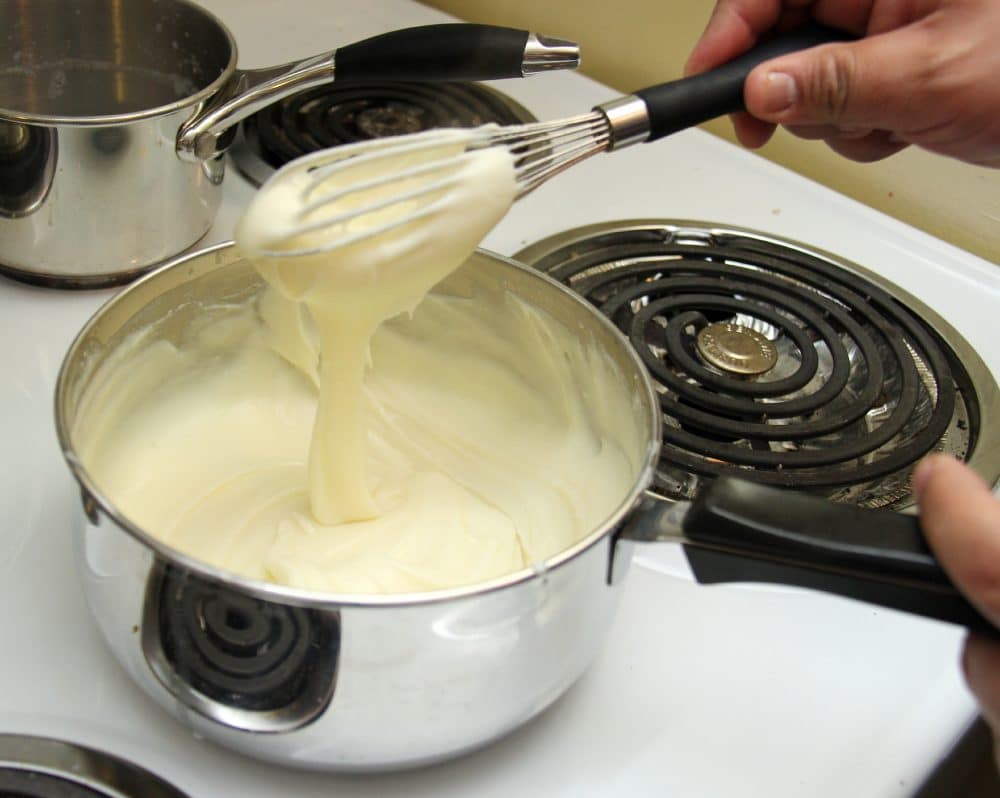 Gluten Free Four Cheese Pasta
Author:
Kerrie @ Family Food and Travel
A delicious Gluten Free Pasta dish using four cheeses and a gluten free Bechamel sauce.
Ingredients
½ pound dried Barilla Gluten Free Elbow Pasta
2 cups Gluten Free Bechamel Sauce (see recipe above)
⅔ cup grated aged cheddar
½ cup crumbled blue cheese
½ cup grated marble cheese
½ cup grated parmesan cheese
1 tsp truffle oil
1 tsp chopped parsley
Instructions
Cook the pasta in salted boiling water until less then al dente.
Drain and rinse pasta, and set aside.
Add sauce, cheddar, blue, and marble cheese into a pot and cook until beginning to melt.
Add cooked pasta and stir until it is hot all the way through.
Drizzle with truffle oil.
Serve in bowls and top with grated parmesan cheese.
Sprinkle with fresh chopped parsley.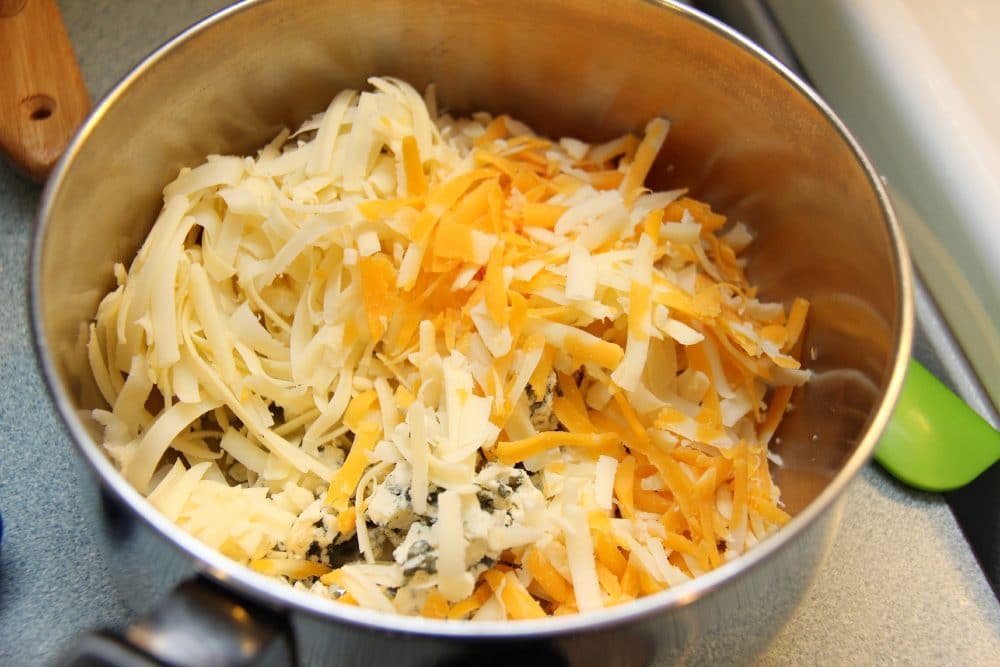 * Note:   These recipes were adapted from the Mac & Cheese Cookbook by Allison Arevalo & Erin Wade.  Thank you Barilla Pasta for kindly offering their Gluten Free Pasta for review.  All opinions (as always) are my own.