I love flavoured beverages.  While I am a big fan of water I prefer to drink something with flavour but I at the same time I don't want to drink a ton of sugar, additives and chemicals.  At a food show in the Winter I came across RISE Kombucha and I am absolutely hooked!  The Mint Chlorophyll is my favourite  – so refreshing and filled with digestive and detoxifying properties.  With fabulous other flavours like:  Ginger, Blueberry Maple, Lemongrass, Hisbiscus Rose Hips, Rose Schizandra there is really something for everyone. While the flavour is at first unusual after a few sips you are accustomed to the unique taste and want to enjoy more.  I look forward to my daily RISE Kombucha and have noticed a difference in my skin and digestion since beginning to drink it.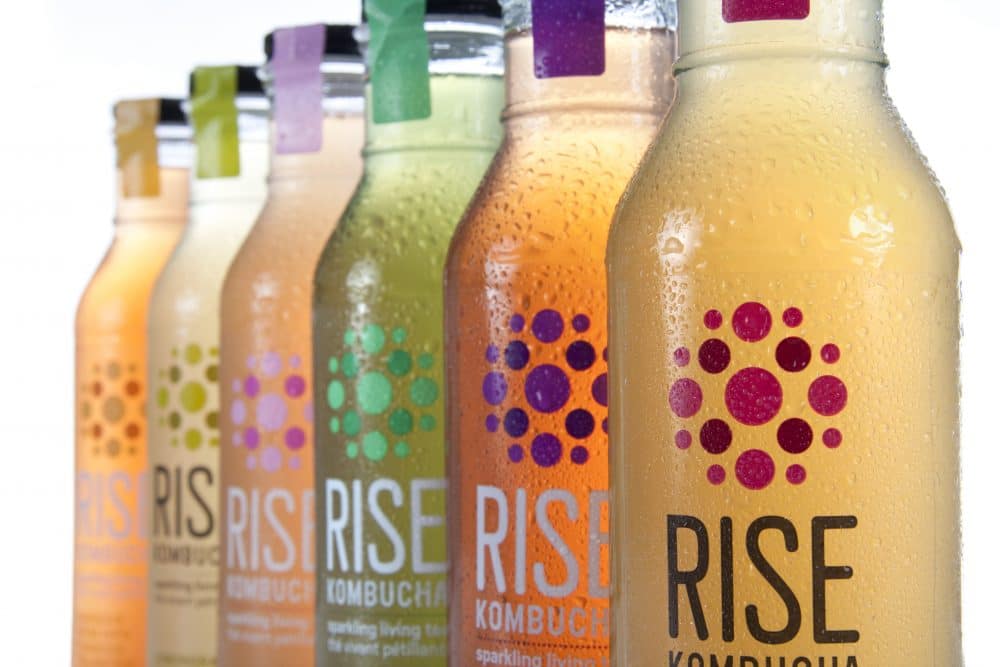 From the makers of RISE Kombucha:
Rise Kombucha is a unique, raw, health beverage whose taste is reminiscent of a light cider. It is made with the highest quality organic ingredients, and has a dense spectrum of bioavailable nutrients and medicinal benefits. Discovered over 2,000 years ago, Kombucha has been traditionally used for its cleansing and balancing qualities. First recorded uses in Asia were by rulers and warriors in preparation for battle. Kombucha has a variety of health benefits, including:

Detoxification
Enhancing digestion
Acting as an antioxidant
Providing the body with electrolytes
Supporting the immune system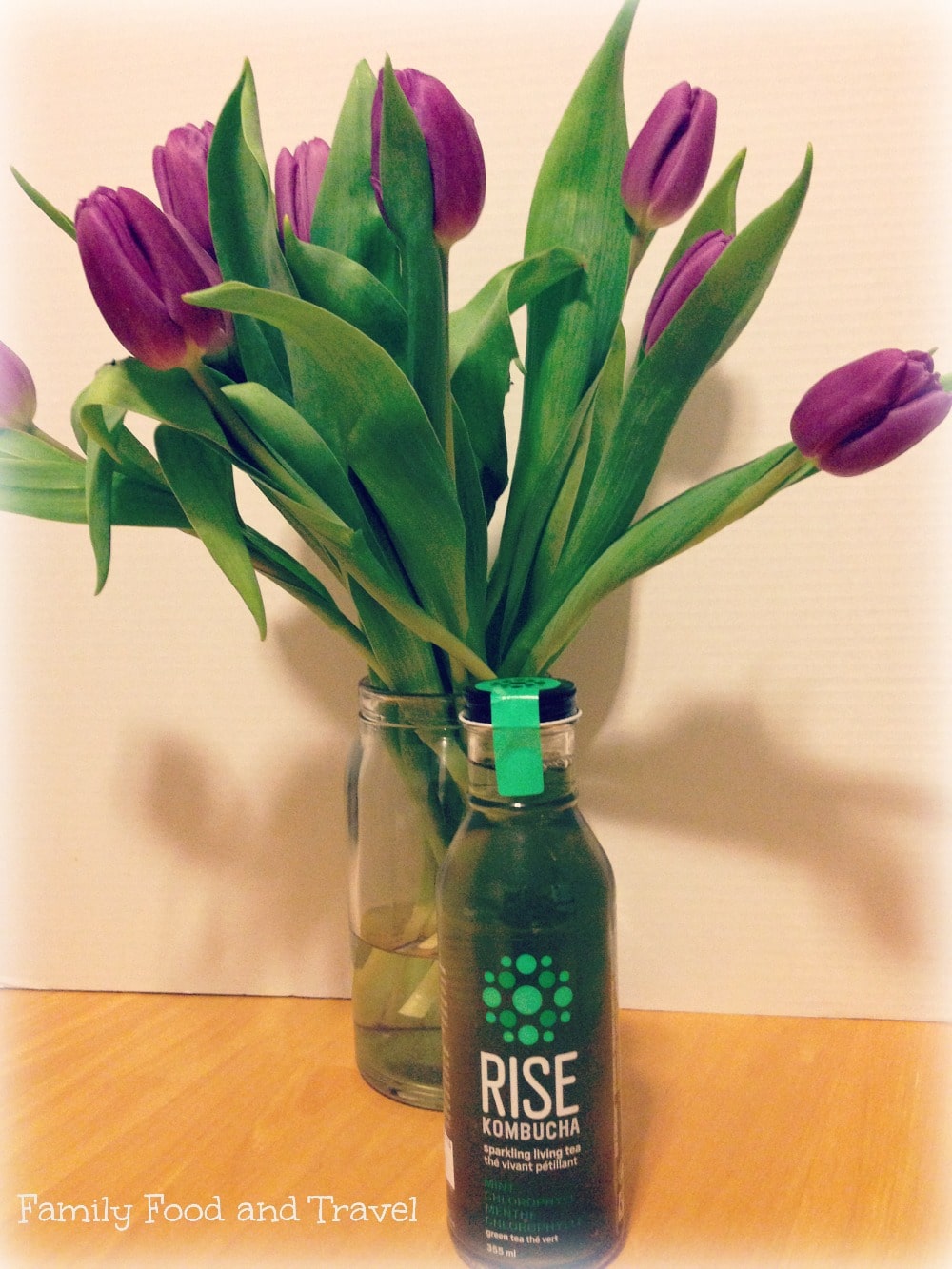 What do I love about Rise Kombucha?
freshness
fizzy feeling when you drink it
tangy and refreshing flavour
how great I feel after I drink it
no additives
Rise Kombucha is available in over 500 stores across Canada and 100 cafes/restaurants.  To find a store near you check out their locator.
Enter to win a case of your favourite flavour of Rise Kombucha.  Open only to residents of Ontario – prize MUST be picked up at a store location (cannot be shipped)