Nothing reminds me of my visits to Ireland more than a pint of Guinness.  From the small coastal towns to the pubs of Dublin there is a Guinness at every stop.  The rich dark colour and the creamy foam make it a drink unlike anything I have ever tasted.  What better way to celebrate Ireland than with a classic Guinness and Beef Stew.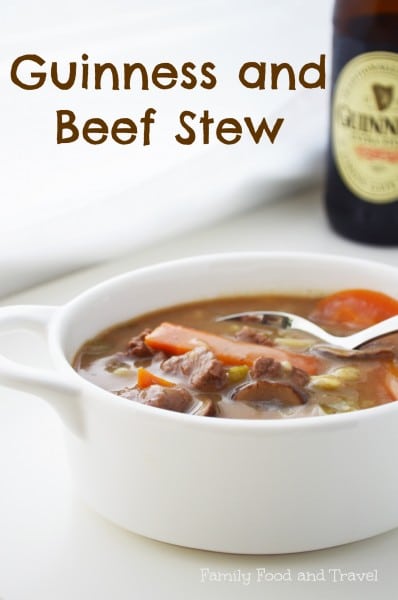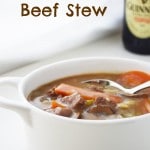 Guinness and Beef Stew
A classic Guinness Stew with heart vegetable and rich flavours.
Ingredients
1

pound

stew meat

3-4

medium potatoes

3-4

carrots

1

small onion

2-3

celery stocks

2-3

cups

beef stock

1

Guinness beer

½

cup

butter

½

cup

flour

Season to taste
Instructions
Thoroughly wash, peel and chop your veggies. We let the celery rest in the beef stock to add even more flavor until we were ready for it.

Make a rue by melting the butter on medium low in a large stock pot. When it starts to bubble slowly whisk in the flour until you have an even and smooth consistency.

Let cook at the same medium temp for 1-2 minutes to cook off the taste of flour.

Break the rue with the Guinness by whisking it in slowly and evenly. Add in the beef stock and stir fully before placing the vegetables in the pot.

In a separate pan sauté the onions until transparent, add in the stew meet and lightly cook for a few minutes before transferring both into the larger stock pot.

Cook on the stove top on medium low for 2-3 hours or until the meat is tender and the liquid has reduced to a thick and rich consistency. Leave it mostly uncovered and stir often to make sure the steam is able to escape. (Final cook time will depend on the size of the meat and vegetable pieces).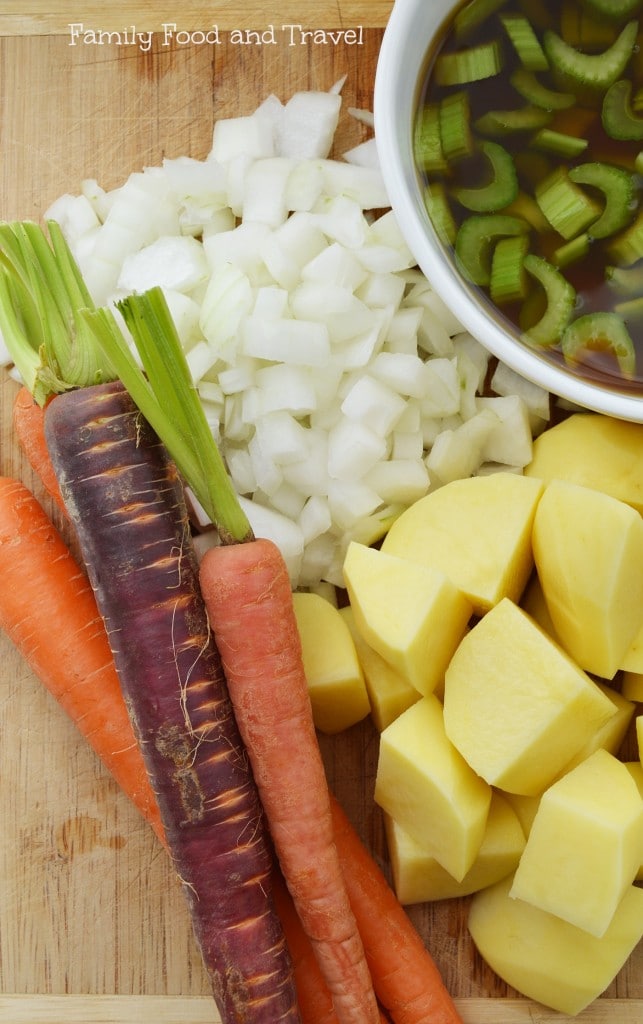 Looking for more great ideas for celebrate Ireland/St. Patrick's Day?  Check out these activities for kids,  DIY Paper Shamrock, and Mint Chocolate Cupcakes.