Pork Chop recipes are so versatile.  I love that you can cook up the pork chops and top with a fantastic sauce and you have a delicious meal for any night of the week.  This recipe is made fast by pan searing the pork chops, but you could also grill them and then pour the sauce over once plated.  Either way you are guaranteed a delicious meal!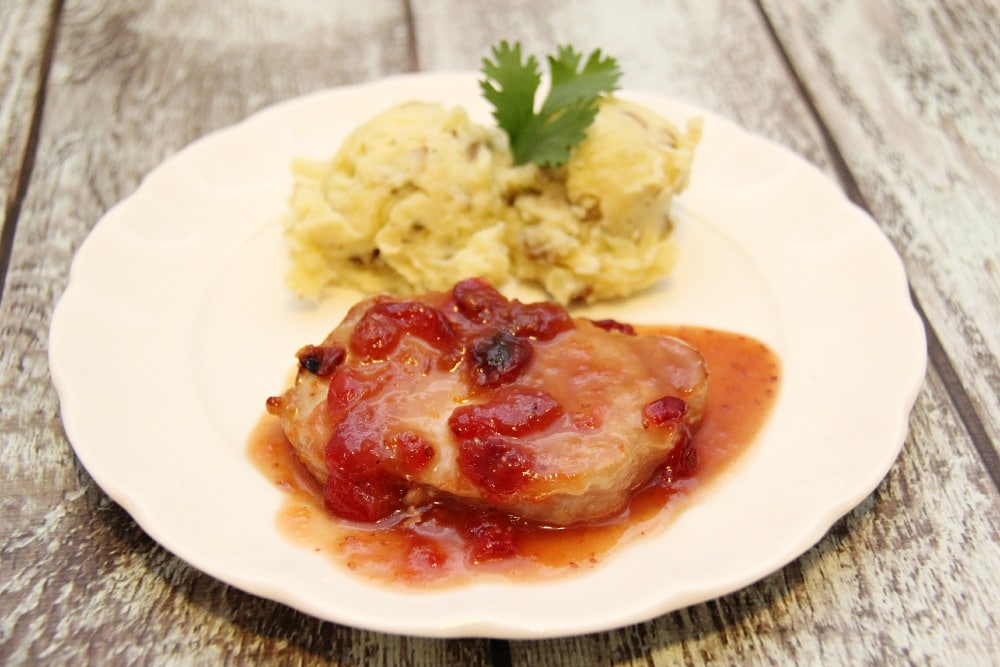 The simplicity of this meal is masked by it's beautiful presentation and delicious blend of flavours.  While we used pork chops you could easily substitute chicken breasts or pork tenderloin.  The recipe is easy enough to make any night of the week and delicious enough you could serve it at a dinner party.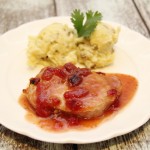 Pan Seared Pork Chop with Cranberry Sauce
A lovely pork chop recipe with cranberry sauce - great with any sides!
Ingredients
1

cup

fresh/frozen cranberries

1/2

cup

sugar

zest of 1 orange

Juice of 1 orange

1/4

cup

water

4

boneless pork chops

Salt & Pepper
Instructions
In a medium sized saucepan boil cranberries, juice, water until they begin to pop open.

Add sugar and zest and mix thoroughly.

On low heat let thicken until consistency of a marmalade.

Set aside.

In a greased frying pan or skillet cook pork chops on high heat seasoning with salt and pepper.

Once pork chops begin to brown, lower the heat, add the cranberry sauce.

If sauce is too thick add a tbsp of water to allow you to baste the pork chops easily.

Cook until pork juice runs clear (approximately 8-10 minutes).

Serve immediately.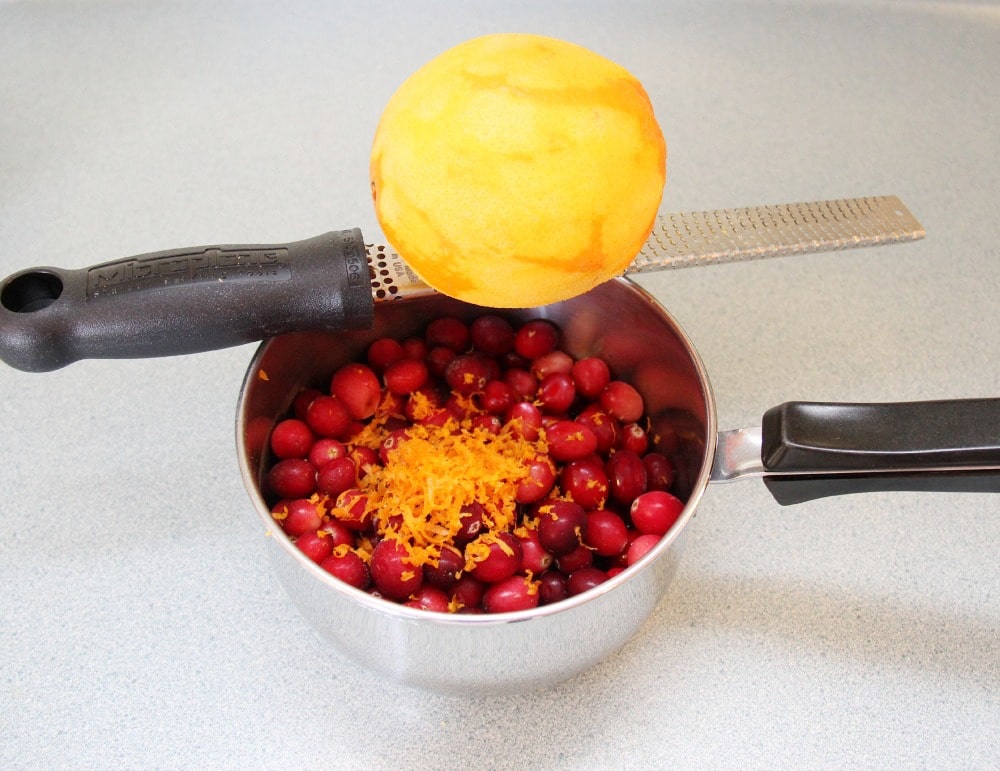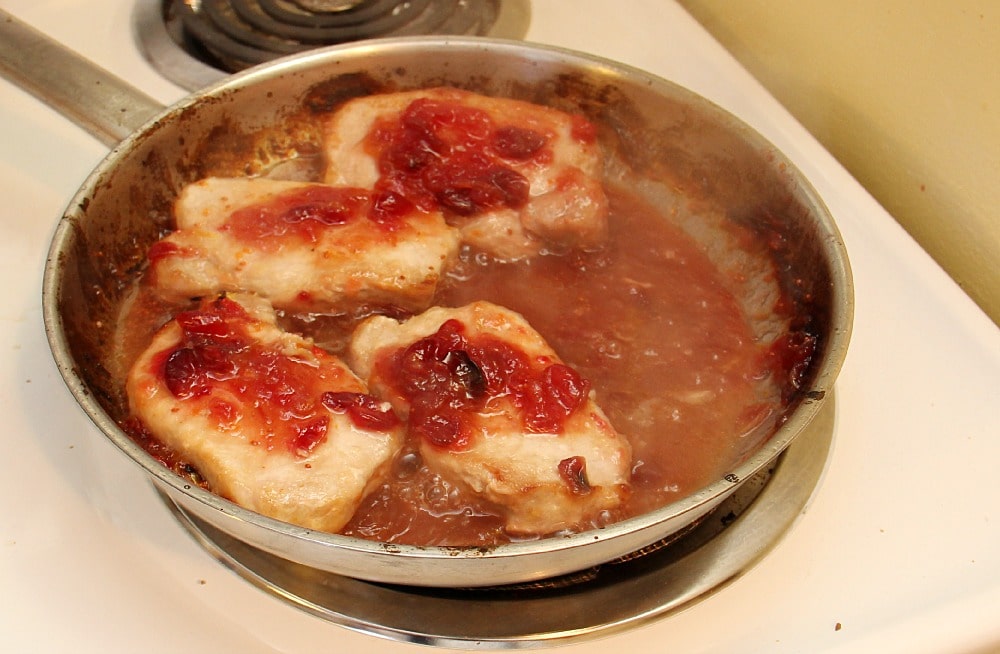 Looking for some fantastic meat loving recipes?  Check out Frugal Mom 'Eh's World's Best Gluten Free Meatballs, Shannon's View From Here's Souvlaki Pita, Tales From a Ranting Ginger's Beefy Tomato Chili,