Disclosure: I am a member of the #CollectiveBias Social Fabric® Community.  This shop has been compensated as part of a social shopper amplification for Collective Bias and its advertiser.
Fourteen years ago I visited my local Humane Society and fell in love with a tiny orange kitten that only weighed 1/2 a pound.  He was the tiniest and cutest thing I've ever seen.  Abandoned by his mother I was told that he would need to be bottle fed for weeks and slowly introduced to food.  A University student at the time I was happy to take on the challenge.  And that is when Samson and I became a family.  Fast forward to now and Samson and I have a few more family members!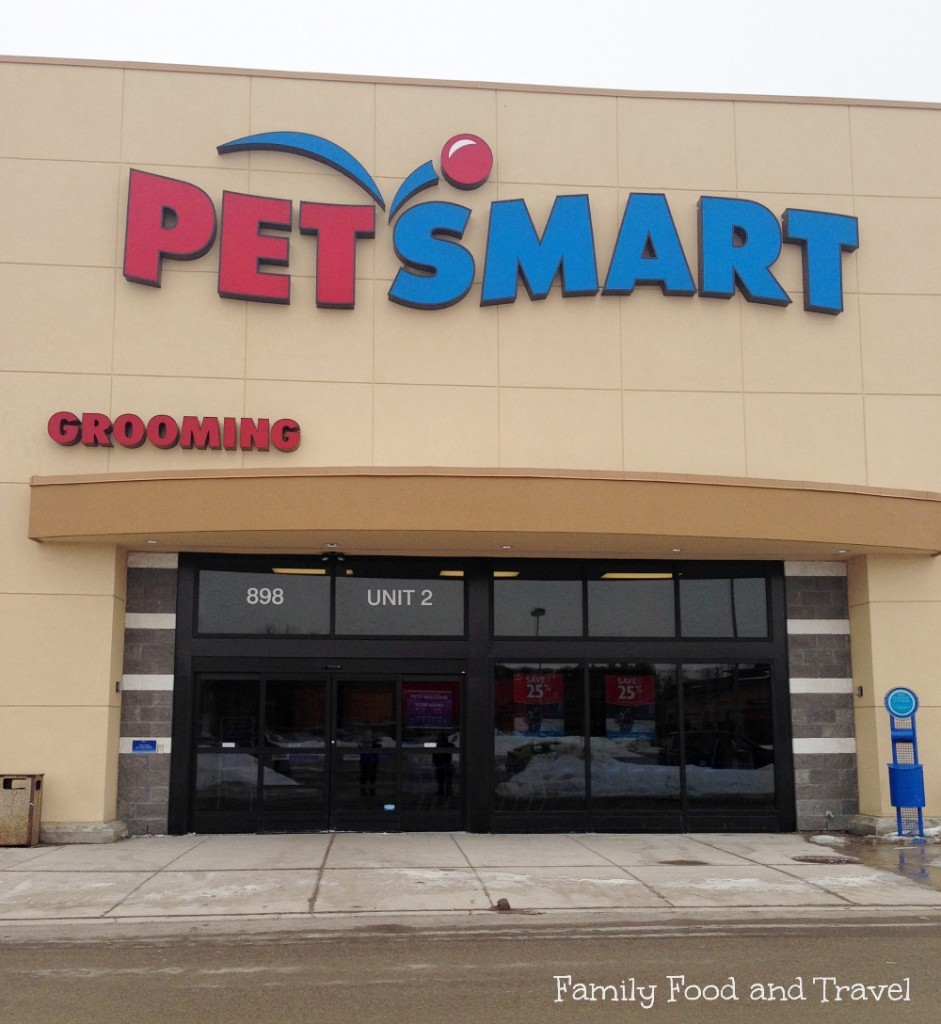 While I sometimes pick up pet food on the go, my favourite is going to Petsmart to shop for Samson and our Standard Poodle, Jackson.  I absolutely love the specialty items, the variety and the fact that I can get everything from shampoo, to leashes to toys, foot and health products.  And the variety is fantastic! Last week I went to shop Petsmart for both my furry family members and had so much fun.  It's been awhile since I got Samson and Jackson presents that it was long overdue.
First I headed to look for cat supplies and saw aisles of fantastic products. Since Samson is an elderly cat he eats only wet cat food and lots of it.  He seems to metabolize it quickly keeping him a very lean cat considering how much he loves to eat!  Samson's toy of choice is always a catnip mouse or other stuffed catnip toy.  He licks them, bats them around and carries them in his mouth.  Samson also prefers to hide his toys so that no one else will bother them.  Whenever we pull the couches out to vacuum there are lots of catnip mice back there!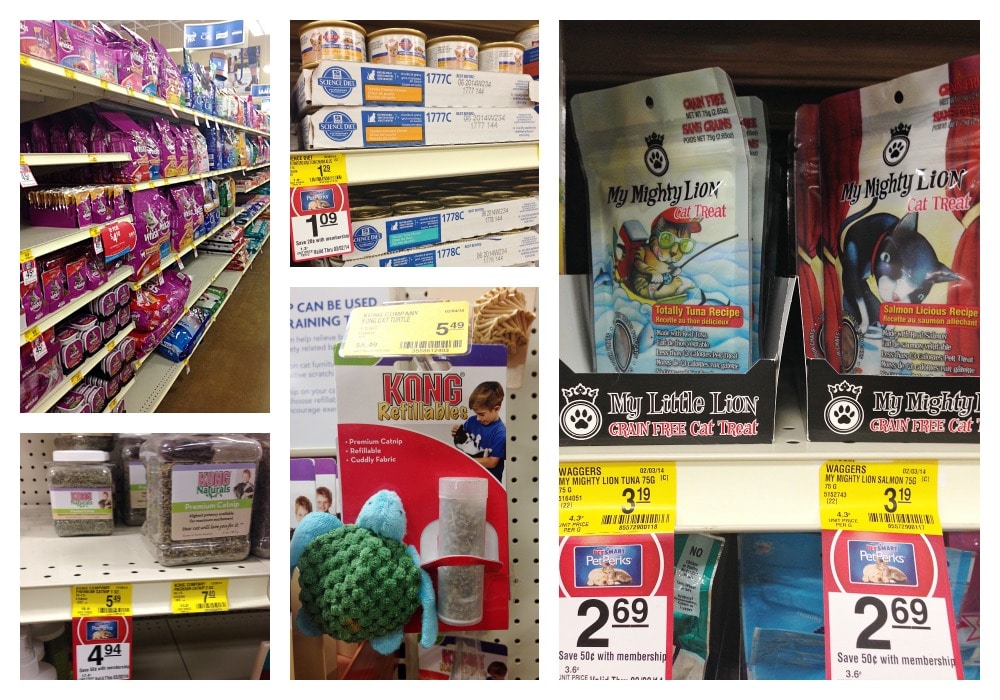 Then I took a little detour to check out the animals waiting to be adopted and fell in love with these parakeets.  I've never had a bird for a pet but I definitely wanted to take these two home!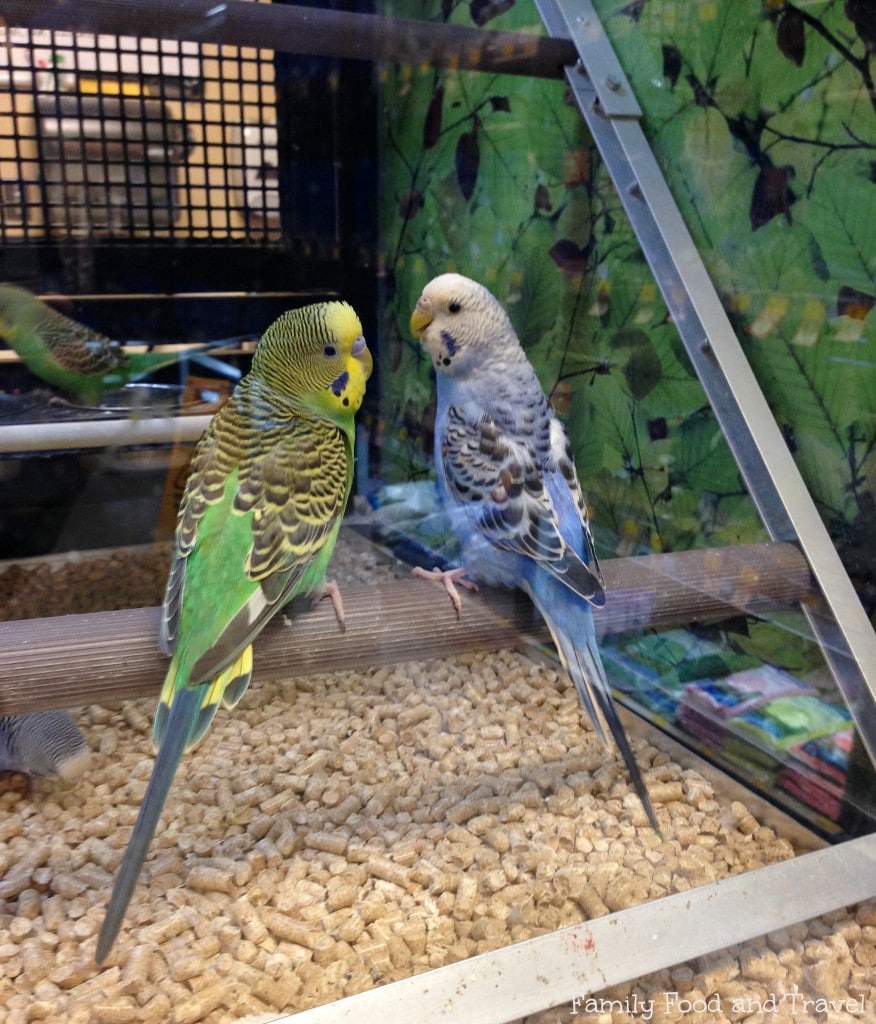 Next, I headed to the items for dogs so I could pick Jackson up something special.  Jackson is one of those dogs that is happy being a dog.  He knows he is loved by our family but doesn't need to push limits by trying to jump on the chairs or beds.  Jackson likes treats and toys that are fun and natural.  A frisbee or a ball are his preferred play and hearty, meaty treats are his favourites.  Petsmart has lots of options for exactly the kind of dog Jackson is.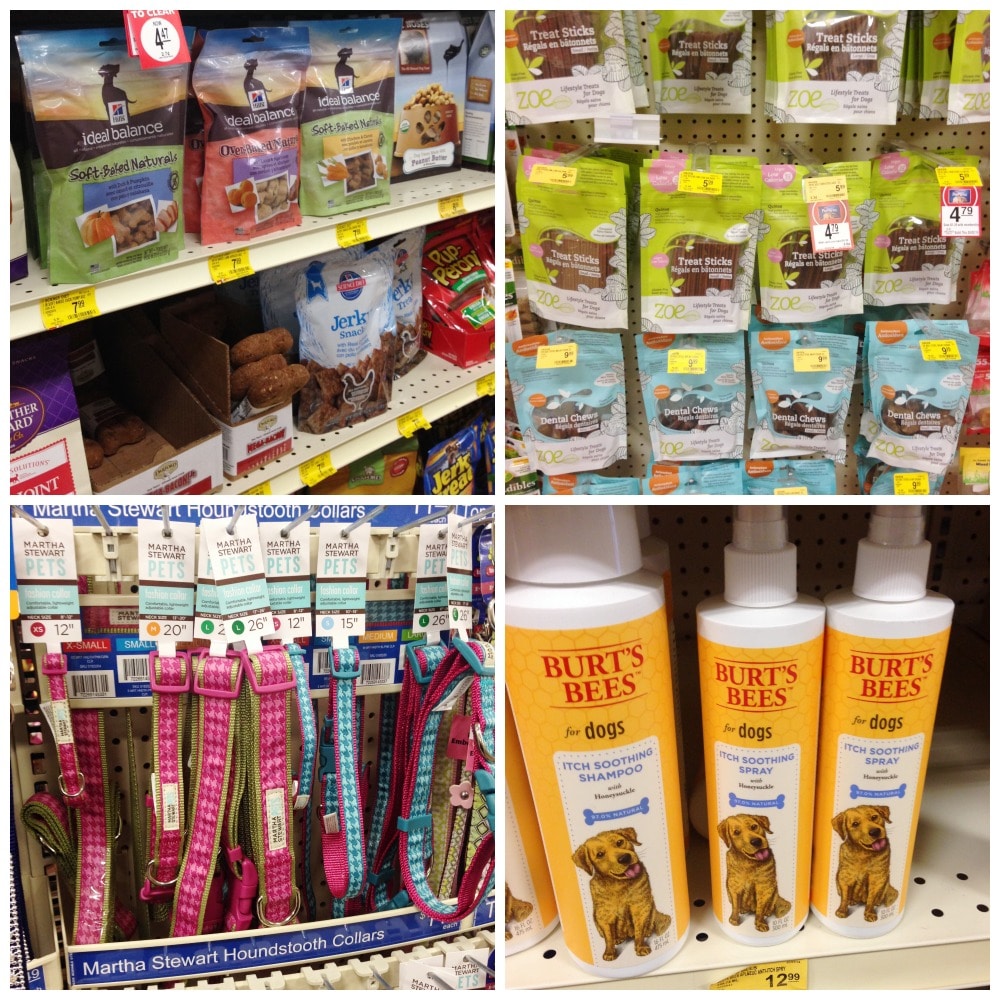 When I shop for my pets, the most important thing for me is variety, great brands and new fun options to treat my pets that I haven't seen anywhere else.  I love being able to shop in a bright, clean store with friendly and helpful employees. During my visit I sought help from two different staff members.  Both led me right to the products I was looking for and knew about the product and which one would be best for my pets.  I loved the advice and suggestions and so did my pets!  There were so many fabulous choices but I got these for my furry family members: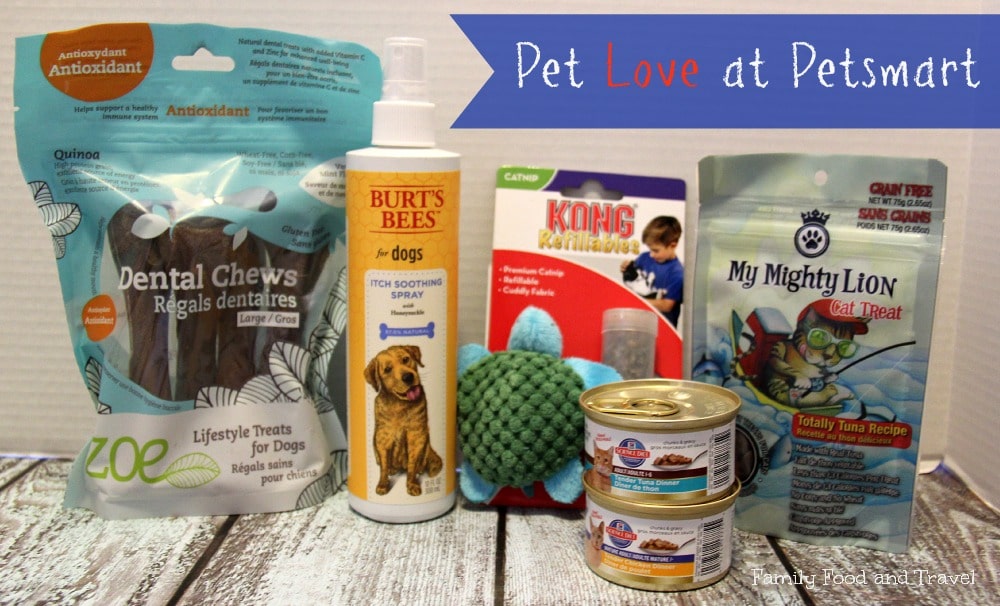 I came home to give our pets their new treats and I definitely brought happiness home to our pets.  Here's what Samson and Jackson thought about their new toy/treat: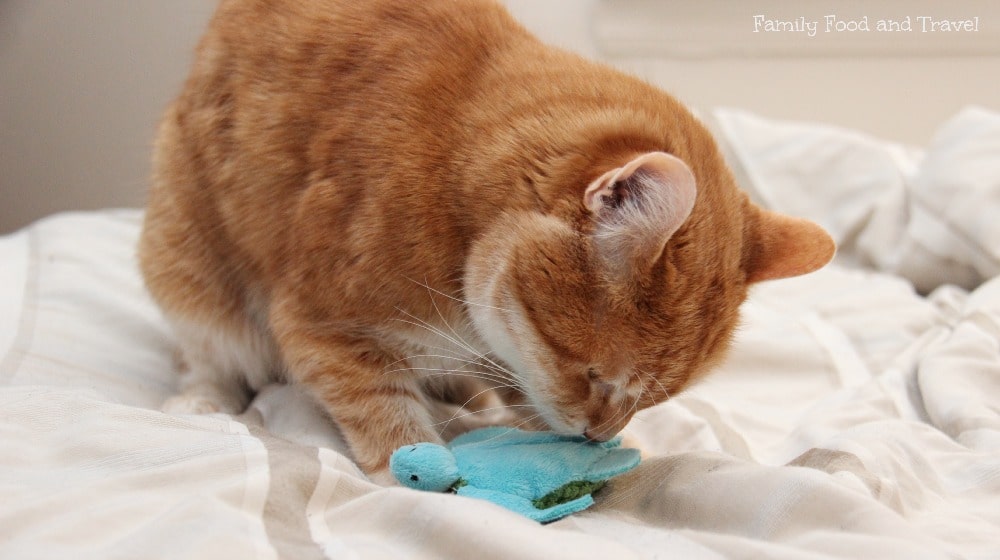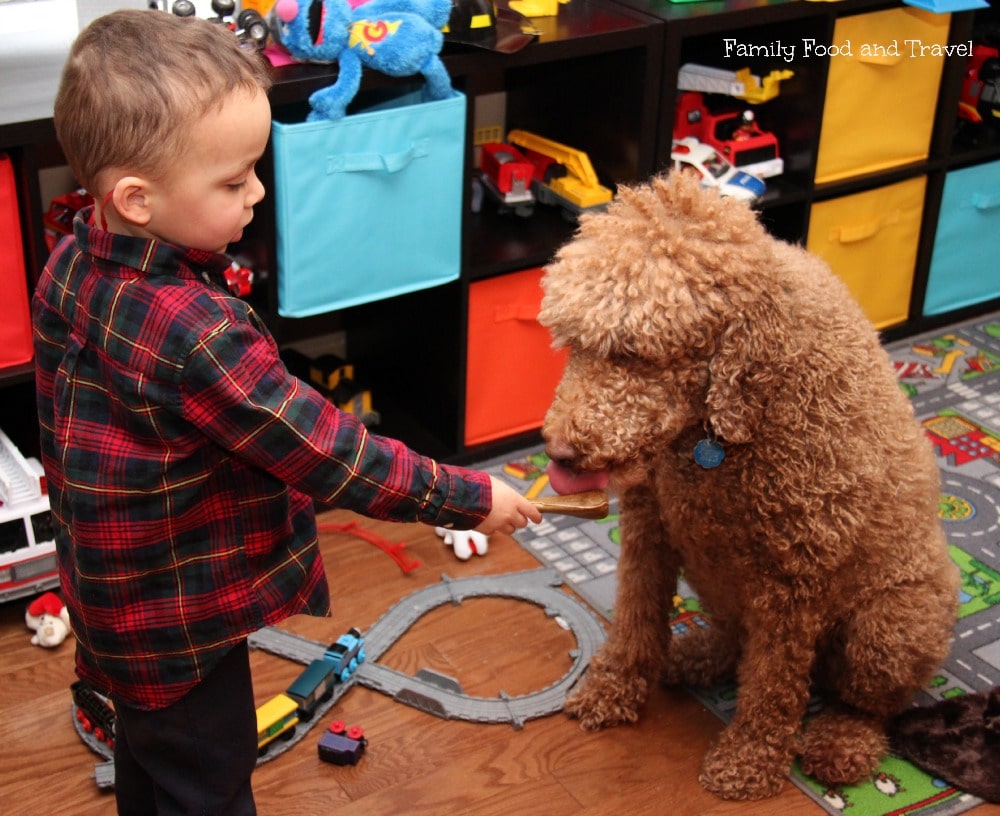 Our furry family members loved their Petsmart treats and our boys loved giving it to them.  While Jackson's bones have been eaten, he is still enjoying his anti-itch spray and Samson is rarely seen without his catnip turtle by his side.
What are your favourite items to buy for your pets?