How often are you rushed for dinner?  Looking for something yummy and healthy but order pizza instead?  I think this cookbook is your answer!  250 Meals in a Mug has lots of your favourite meals made quickly and easily in your microwave.  Perfect for students, busy families and anyone looking to make one meal.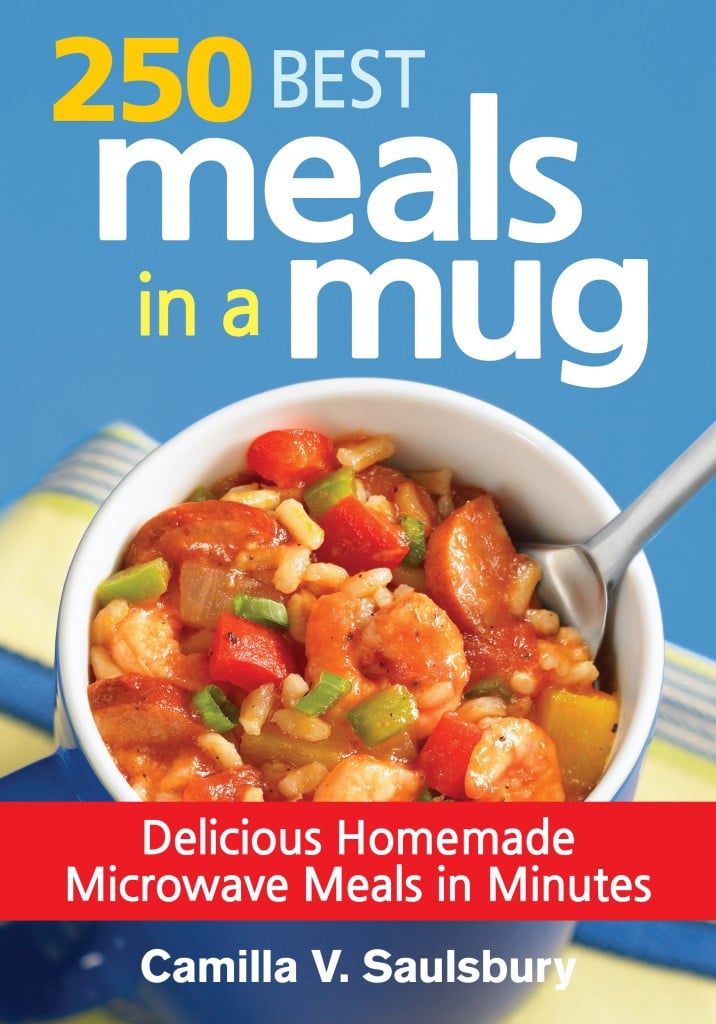 I'm excited to feature one of the recipes Double Lemon Cake so you can see the kind of fabulous recipes they have in store.
Double Lemon Cake
Author:
Camilla V Saulsbury
A delicious lemony dessert made quickly in a mug in your microwave!
Ingredients
Cake
3 tbsp all-purpose flour
1⁄4 tsp baking powder
1⁄8 tsp salt
1 large egg
3 tbsp granulated sugar
2 tbsp vegetable oil
1 tsp finely grated lemon zest
11⁄2 tbsp freshly squeezed lemon juice
Icing
1⁄3 cup confectioners' (icing) sugar
11⁄2 tsp freshly squeezed lemon juice
Instructions
In the mug, combine flour, baking powder and salt.
Using a fork, beat in egg, sugar, oil, lemon zest and lemon juice until very well blended.
Microwave on High for 11⁄2 to 2 minutes (checking at 11⁄2) or until risen and center is just set.
Let cool slightly or entirely in mug.
Eat directly from mug or gently remove to a small plate.
Icing: In a small bowl or cup, use a fork to stir confectioners' sugar and lemon juice until smooth.
Drizzle over cake.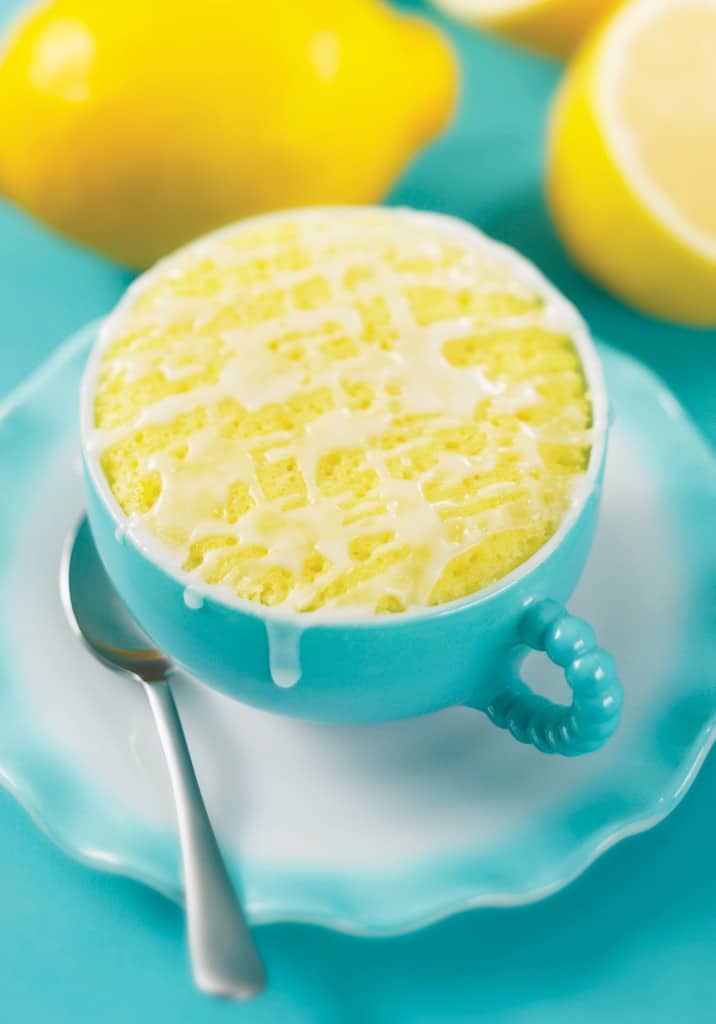 Courtesy 250 Best Meals in a Mug by Camilla V Saulsbury © 2014 Robert Rose Inc. www.robertrose.ca Reprinted with publisher permission.
My Review
I am in love with this cookbook.  I love the ease of it, I love the simple ingredients and I love that I can make myself a healthy lunch or breakfast in minutes.  It's perfect for a grab and go meal and great for work.  I loved the cookbook so much that I bought a copy for our babysitter so that she can take it with her when she starts her first job.  I would highly recommend this cookbook to anyone looking for a great gift for a student, traveller, office worker – or really anyone that needs to make great single meals fast.