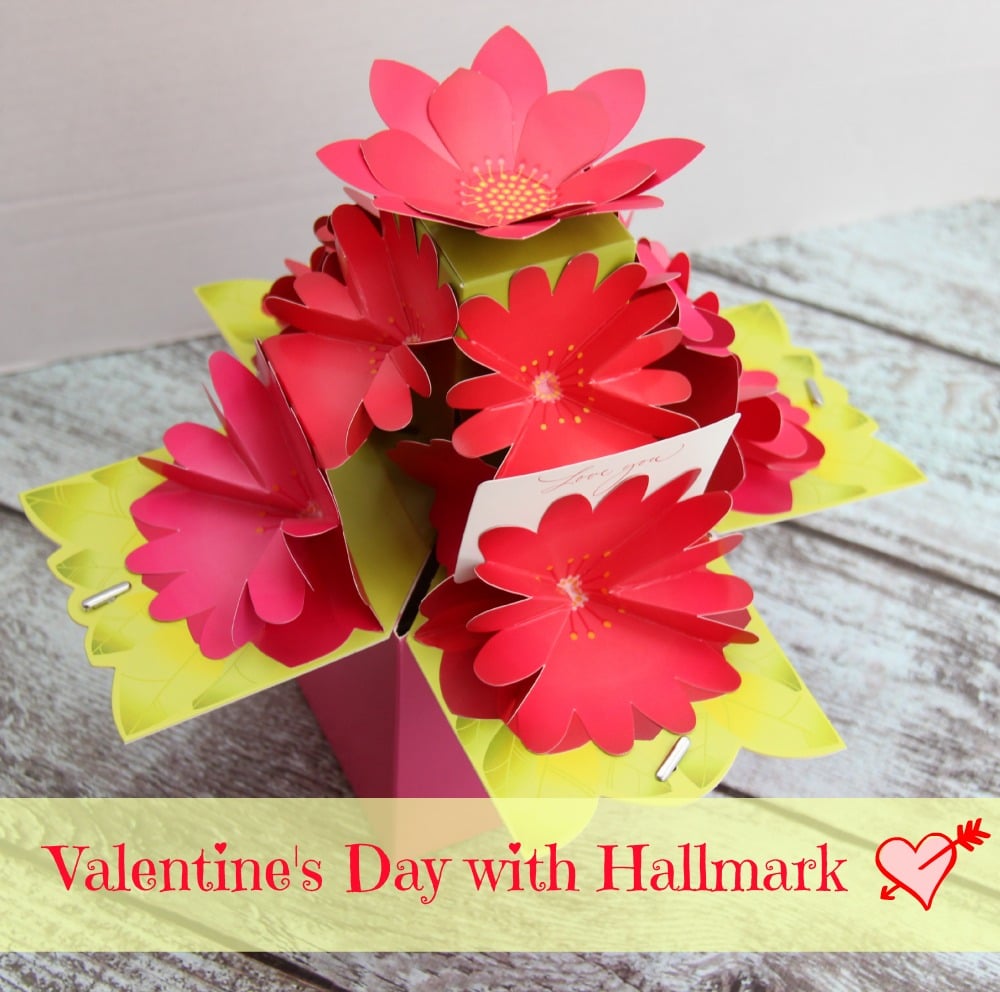 Valentine's Day has been a favourite holiday since I was a kid.  A day to celebrate love and all the people you love, what could be better?  This year, now that the boys are older I know that it is going to be another special holiday to create our own family memories.  I love the chance to get a special gift and card in the middle of Winter, right when you need that bit of extra love.
Hallmark's Valentine's Day selection is better than ever this year with a wide range of gifts, gift wrap and cards.  Pictured above are the perfect flowers to give.  They never wilt, are priced right and ship easily – Suddenly Flowers are such a clever and creative way to send your love. I know that these will be a welcome addition to our table as we celebrate Valentines Day with Hallmark.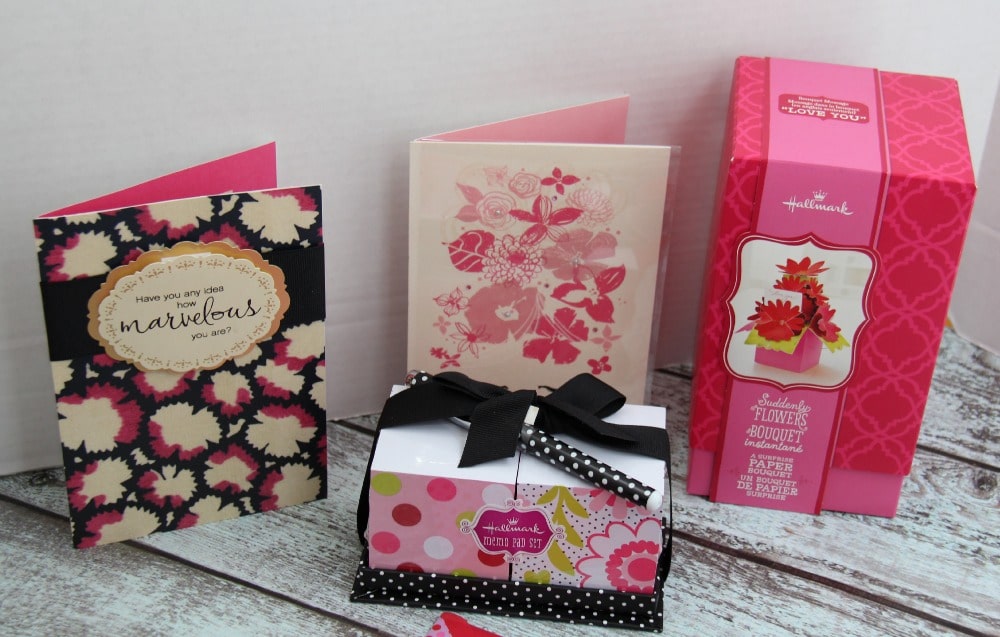 Another favourite part of Hallmark stores are the great deals you get when you purchase cards.  Check out these special offers  including the Spring Dots Dual Memo Block, Hearts a-Hoppin' Frog and many others.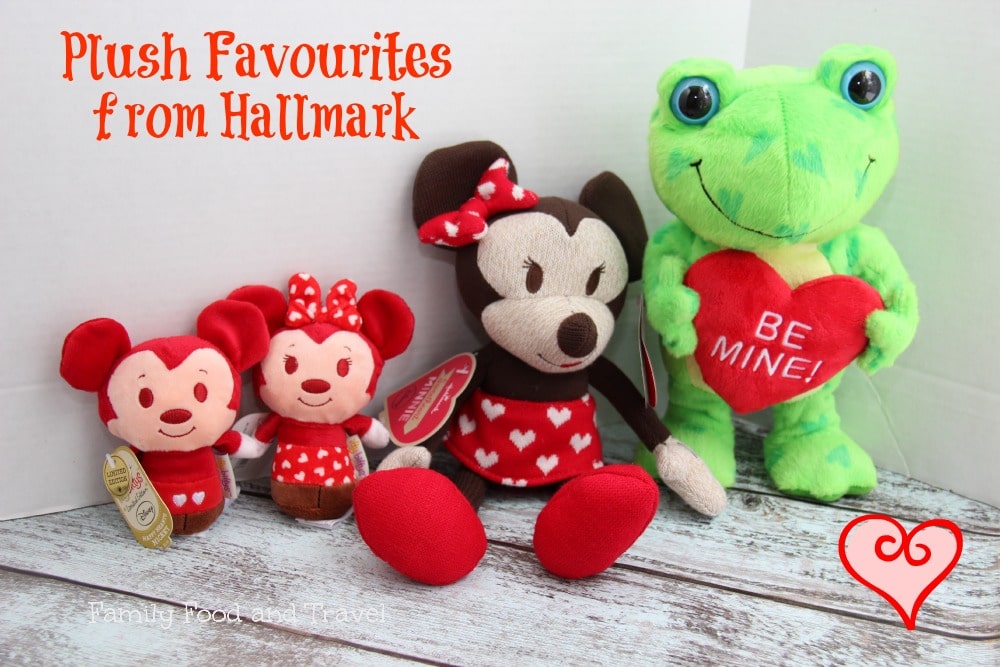 My boys are at the age that they love anything plush.  If they can hug it, snuggle it and throw it, they think it's pretty fantastic.  When I pulled out a dancing frog, they were overjoyed!  From a dancing frog to a classic Minnie and two adorable itty bitty Mickey and Minnie there are choices for everyone on your list at Hallmark.  Young and old will love these licensed and animated characters.  Check out my boys reaction to the Hearts a-Hopping' Frog in their Instagram video.
Another special item for this Valentine's Day is the Magic Message Reveal Heart.  This amazing heart reveals it's message of "Always Remember I love you" when held and twists open to reveal an inner compartment for a gift or message.  A special keepsake for your love one near or far.

Loving the new Sarah Jessica Parker Collection of Stationary and Gift Wrap (far right photo).  The designs are prices from $2.49-$7.49 and special stationary from $12.95-$14.95. I love that they are stylish, practical and such a great price.  I can't wait to give my friends gifts in this wrapping!
After getting the chance to enjoy a selection of Hallmark products I am confident that you will love my favourites as much as my family does.  Wishing you a truly Happy Valentine's Day!
What are my 2014 Valentine's Day Must Haves?
Hearts a-Hoppin' Frog ($29.95)
Spring Dots Dual Memo Block ($14.95)
Suddenly Flowers ($12.95)
Magic Message Reveal Heart ($16.95)
itty bittys Disney Happy Hearts ($6.95)
Disney Sweethearts Minnie ($14.95)
Cards and gift wrap from Sarah Jessica Parker
I am thrilled to be a PressPause Blogger, look for more exciting posts featuring Hallmark Canada's products in the coming months.