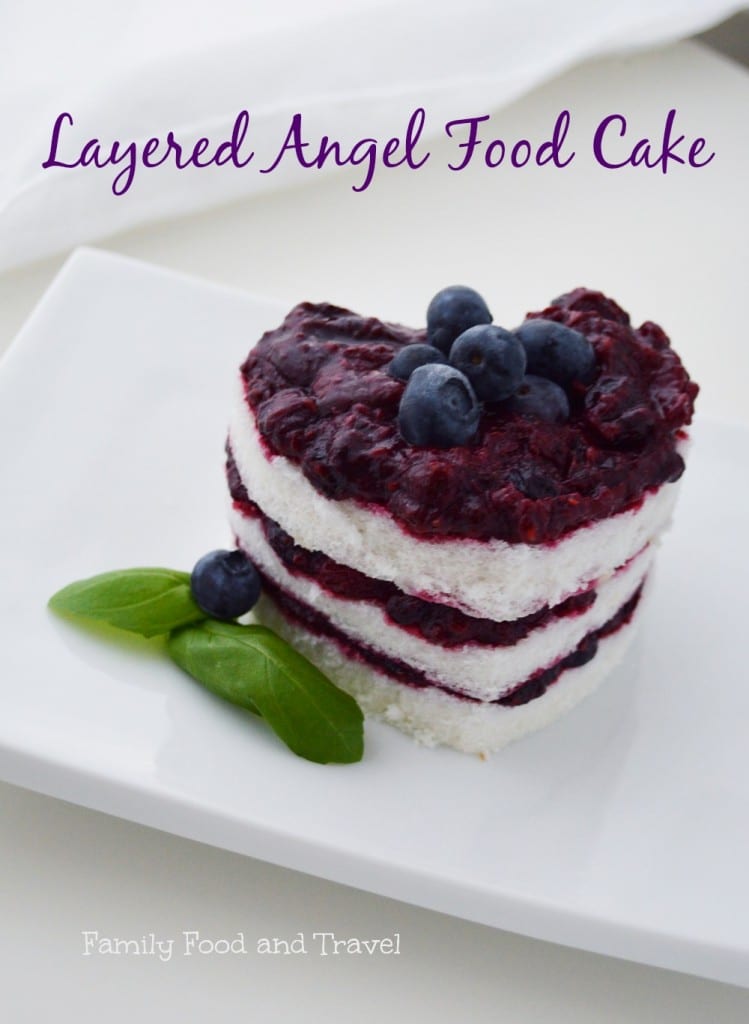 Angel food cake has been one of my favourite desserts for as long as I can remember.  I love the airy feel of it and the delicate sweetness.  Not overpowering, not too subtle, just right.  Plus, as my mom's favourite dessert (next to my apple crisp) it is one we have often at family dinners. This recipe takes a family favourite and pairs it with layers of berries reduced and thickened.  The result is a delicious dessert without the high fat of similar dishes.  Plus, the beauty of the design will have your guests praising your creative design.
Layered Angel Food Cake
A delicious angel food cake layered and shaped. Perfect for a special evening in with a loved one, or a dinner party with friends.
Ingredients
1

angel food cake sheet or block from local bakery

3-4

cups

fresh or frozen organic berries

handful of fresh blueberries

basil leaves for garnish
Instructions
Reduce the berries in a medium pan on low heat for about 25 minutes for frozen and 15 minutes for fresh, stir occasionally.

While they are reducing slice the angel food cake so you have long ¾ inch thick pieces that fit your heart shaped cookie cutter.

Press down firmly all the way round the cutter to make sure the cake won't tare when you lift it out.

Cut as many or few hearts as you need or would like.

When the reduction is done, spoon about 1/8 of a cup onto each layer of the hearts, making sure it spreads all the way to the edges-without going over.

Top with fresh blueberries and tuck the basil leaves on the side with one berry. Serve warm right away or chilled.

Keeps well for about one day before the juice from the berries starts to be absorbed by the cake.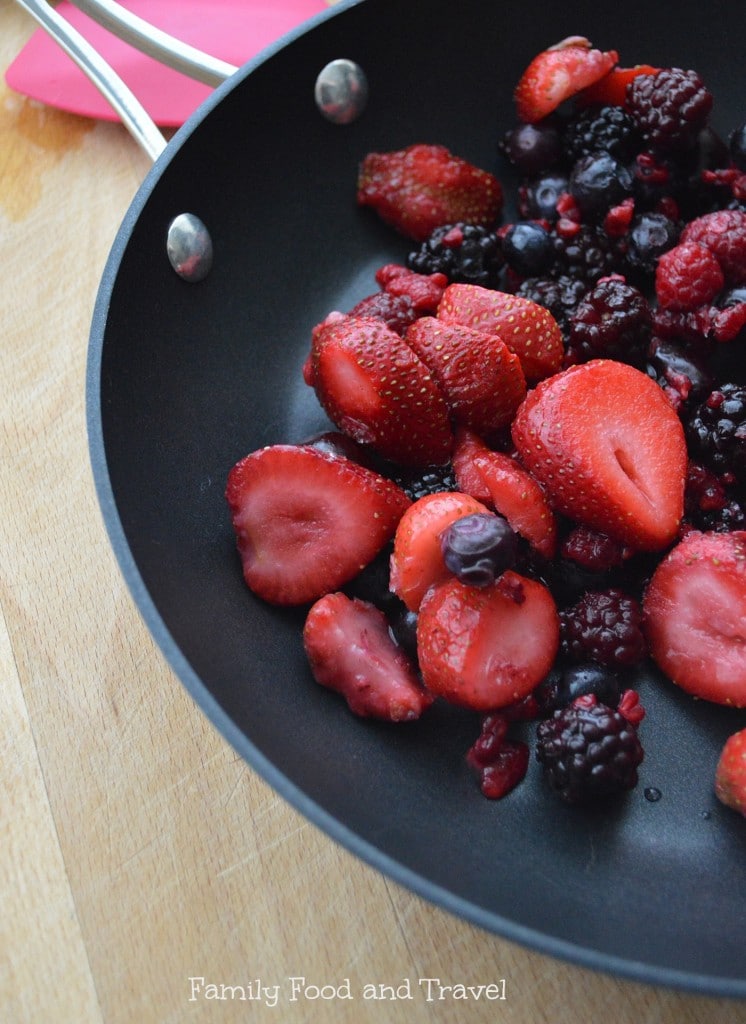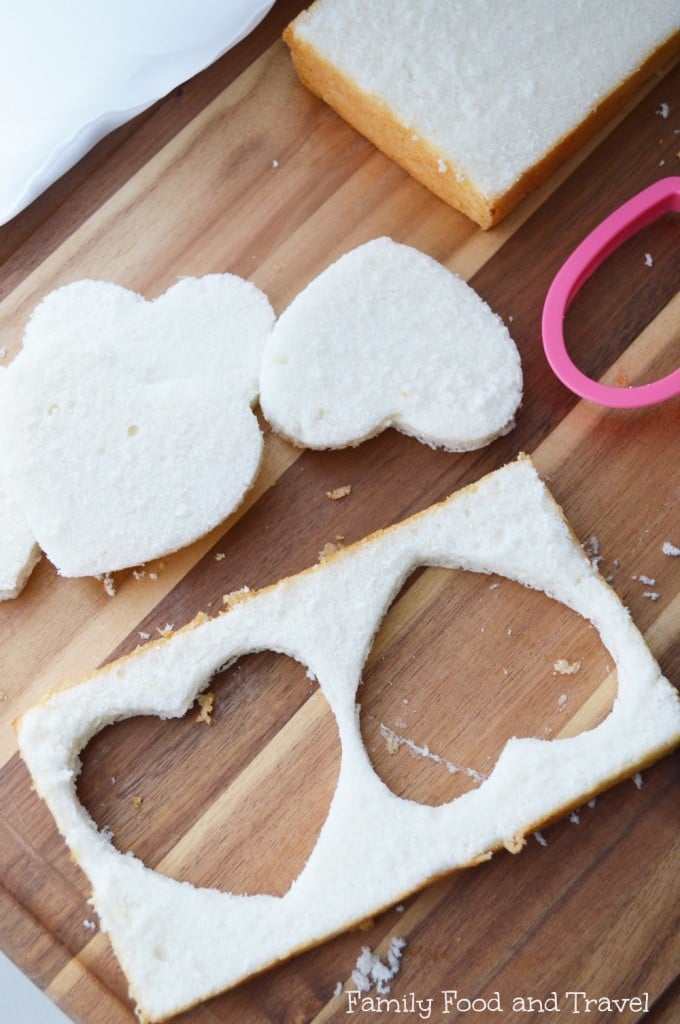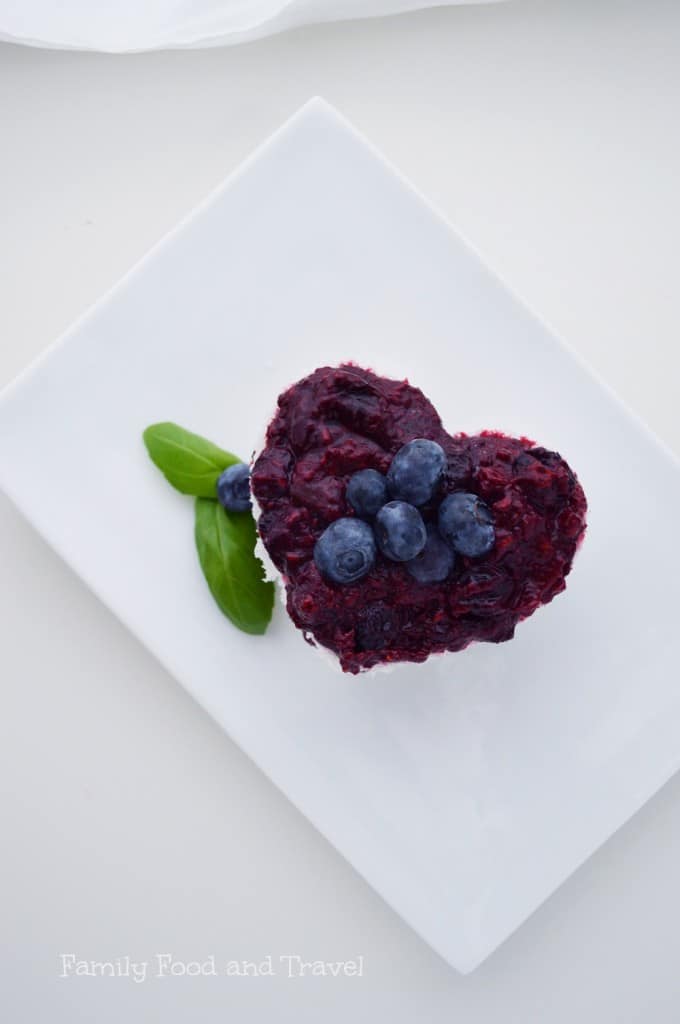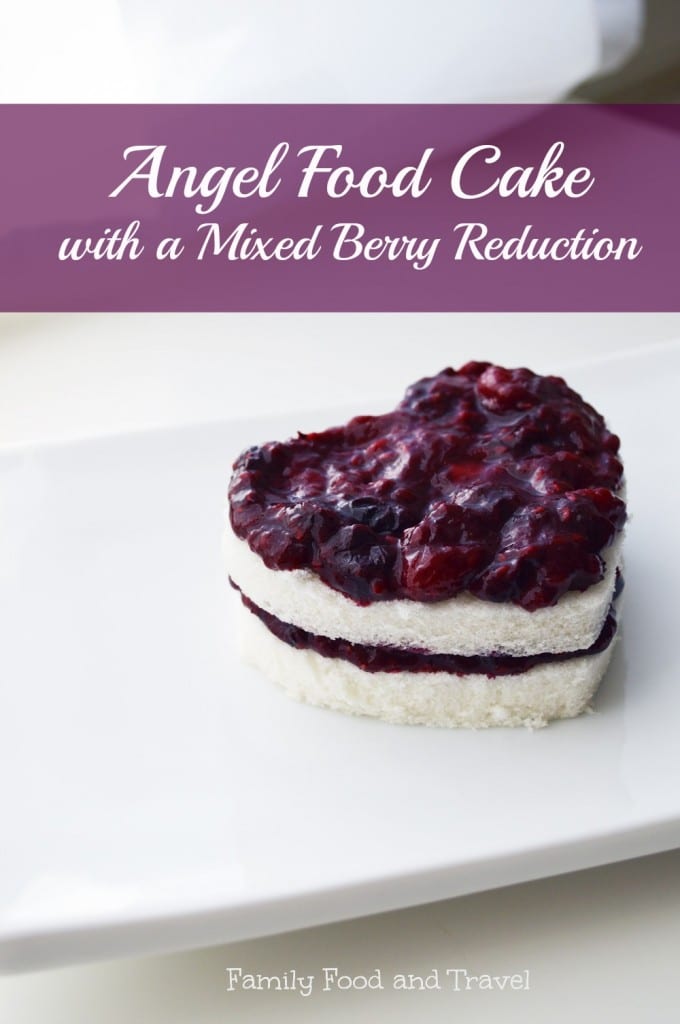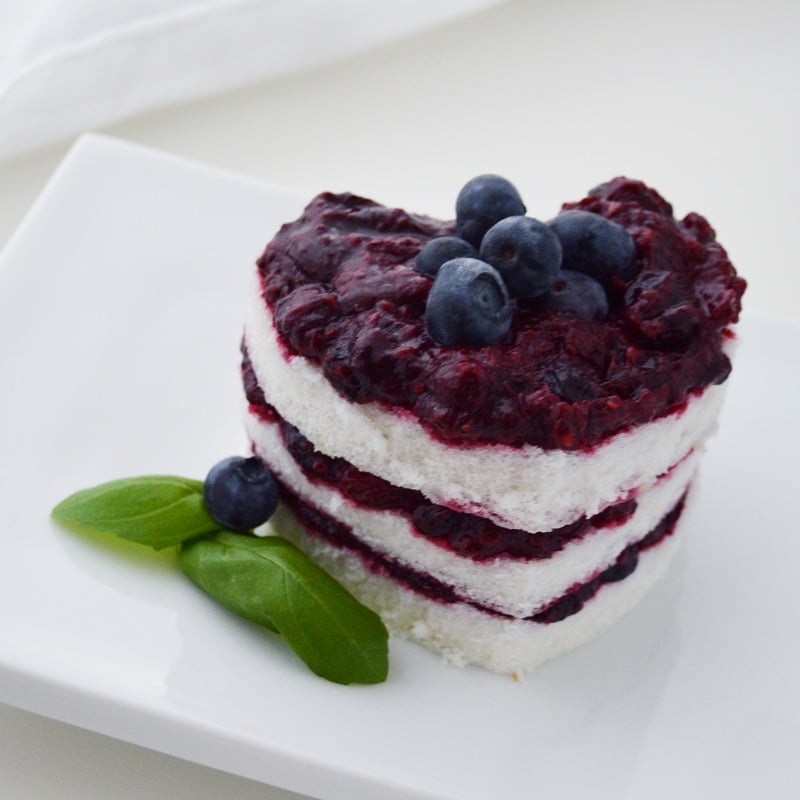 Recipe and Photographs provided by K. Ruth