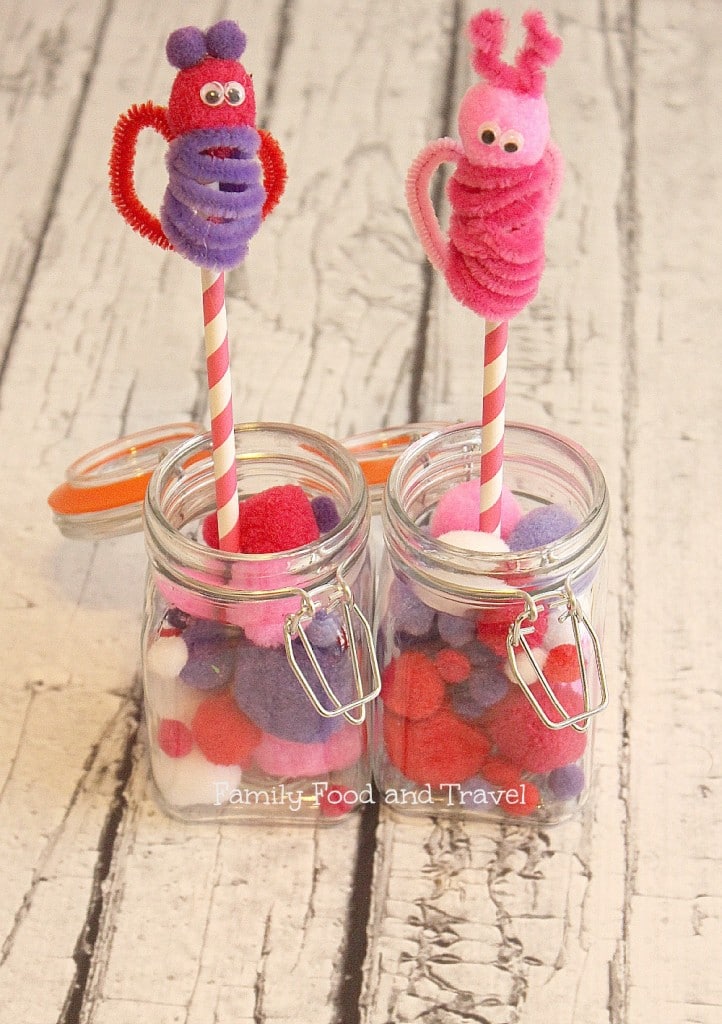 I was looking for a fun craft I could make with my boys to celebrate Valentine's Day.  We had bought a fun craft pack at the dollar store that included pom poms, googly eyes and pipe cleaners.  I instantly thought that finger puppets would be fun.  While it ended up being too challenging a craft to make with my almost 4 year olds, they loved the finished product!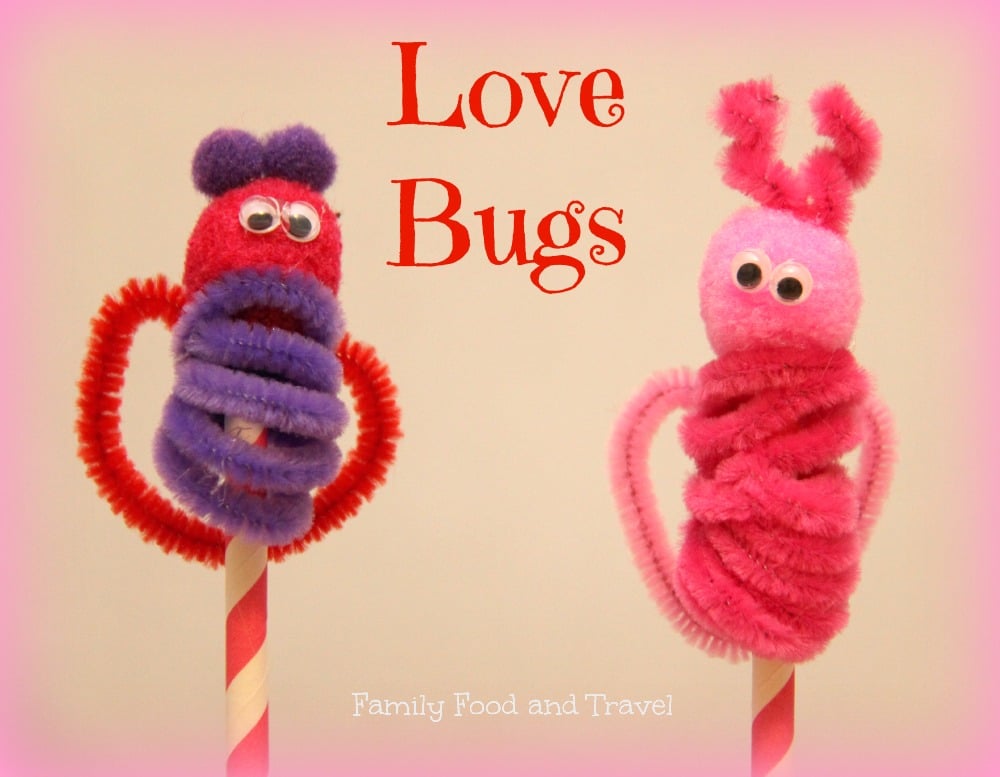 Supplies for Love Bug Finger Puppets:
coloured pom poms of various sizes
pipe cleaners
small googly eyes
hot glue gun
scissors that can cut pipe cleaners
Directions:
Wrap pipe cleaner around your finger until tightly wound around your finger.  Cross excess pipe cleaner over so that the wound pipe cleaner does not unravel.  (do this a second time to make a thicker puppet like the example on the right with the pink body).
Hot glue a pom pom on for the head, then glue on googly eyes.
Attach either pom poms or cut and shaped pipe cleaner on the head.
Cut and shape pipe cleaners into a heart and glue to the back to form it's wings.
Then, get ready to play!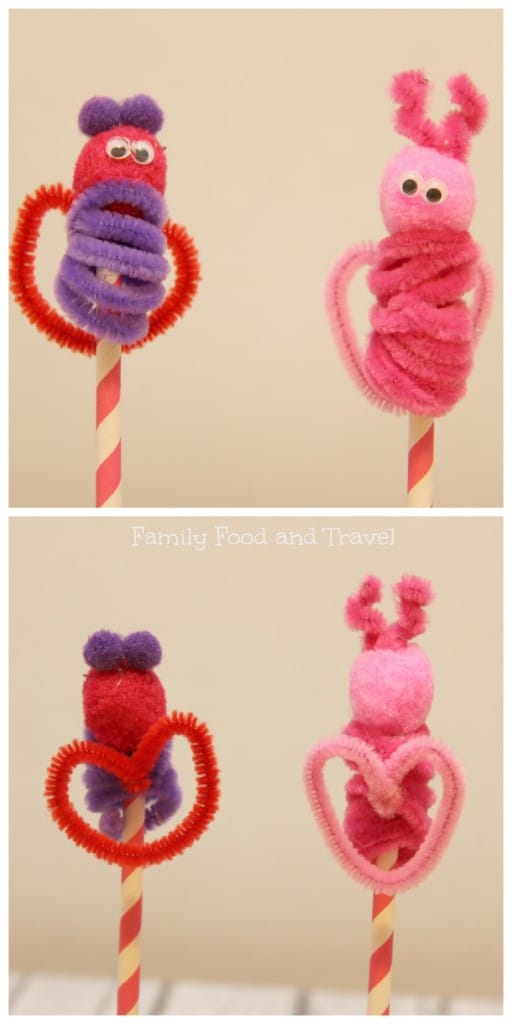 My favourite part of this project was that it cost only a few cents.  Our craft package from the dollar store cost $1.25 and could have made 25 puppets!  A quick, easy and fun craft.
Happy Valentine's Day to you and your love bugs.