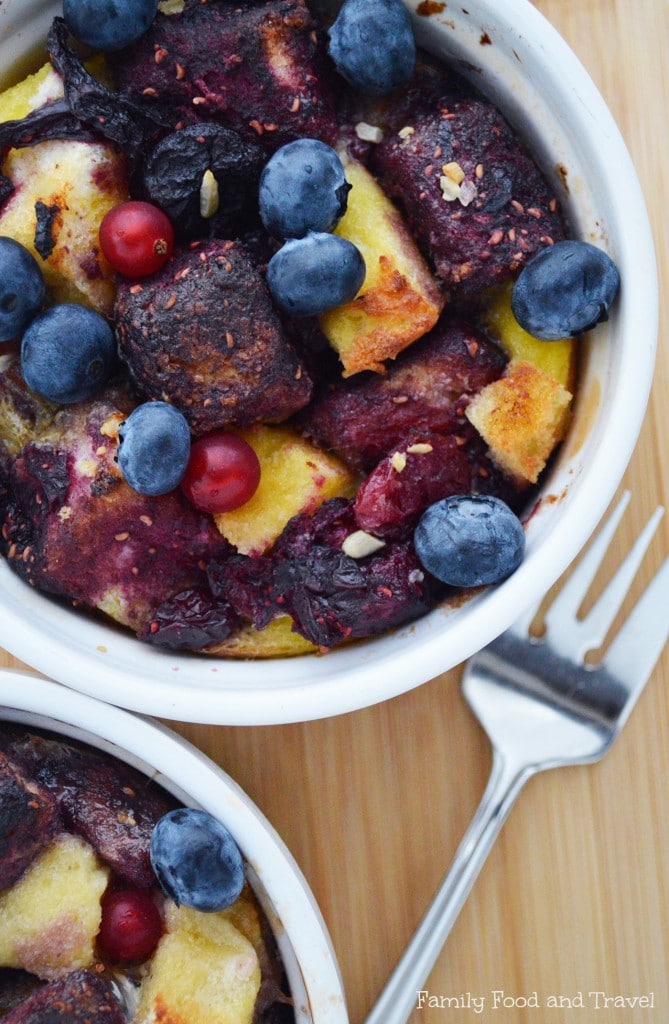 French toast bakes are becoming more and more popular. The special ingredient in this french toast bake is angel food cake – truly unique making this bake perfect for brunch or dessert.  Filled with mixed berries, light angel food cake and eggs, this is a special dish and one you will make again and again.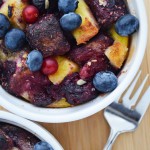 Individual French Toast Bake with Berry Reduction
A sumptuous french toast bake made with angel food cake and delicious berries.
Ingredients
Ingredients listed per single serving:

2

cups

cubed angel food cake

2

eggs

½

cup

fresh organic berries for topping

1.5

cups

fresh or frozen organic mixed berries

butter and or coconut oil
Instructions
Place the washed berries in a small to medium nonstick pan on medium low heat, cover with a splatter screen and stir occasionally until they have reduced in size and resemble and textured jam without much juice left.

Cut the angel food cake into roughly 1 inch square pieces. When the reduction is done toss in the cubes and mix carefully. You'll want to get a nice amount of the berries on most pieces but not break up the cake. Use coconut oil or butter on the inside of your oven safe dish to prevent sticking. Whisk together the two eggs and pour into the dish, then place the cubes into the egg mixture one at a time to make sure you can fit as many as possible and are fully coated in egg on the bottom layers. I placed a few small dollops of butter on each dish. Cover tightly and place in the refrigerator overnight or up to 14 hours. Bake at 375 for about 20 minutes or until the cake has puffed up from the baking eggs and internal temperature has reached a minimum of 170. Let cool for a few minutes before serving.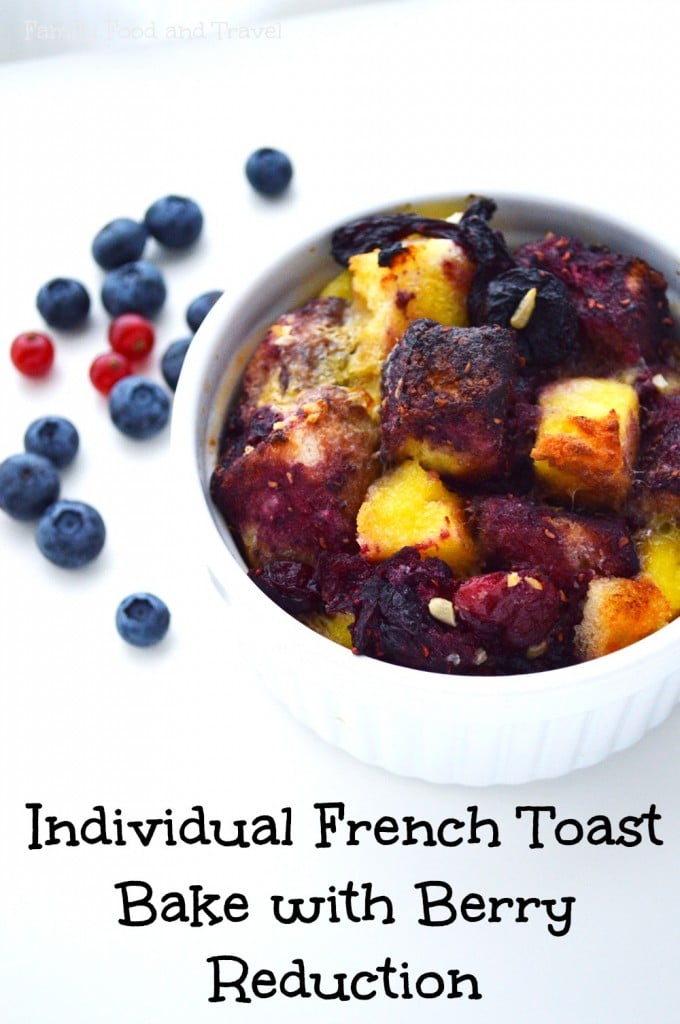 Recipe and Photographs provided by K. Ruth
I can't wait to hear about your experiences making this French Toast Bake – I know you're going to love it!