The dark can be a scary place for kids.  I remember fearing it myself as a kid and wishing my nightlight wasn't so far away.  When my boys started complaining that they were afraid of the dark and thunderstorms I started looking for something that would work for them.  A nightlight didn't work for us because we don't have any outlets in the hallway and the outlet in the boys room is far too close to their beds.  I looked for all kinds of options but in the end I wanted something they could turn on themselves.  That's when I found Brobo "The Cuddliest Night Light"  I knew this was the one for our family.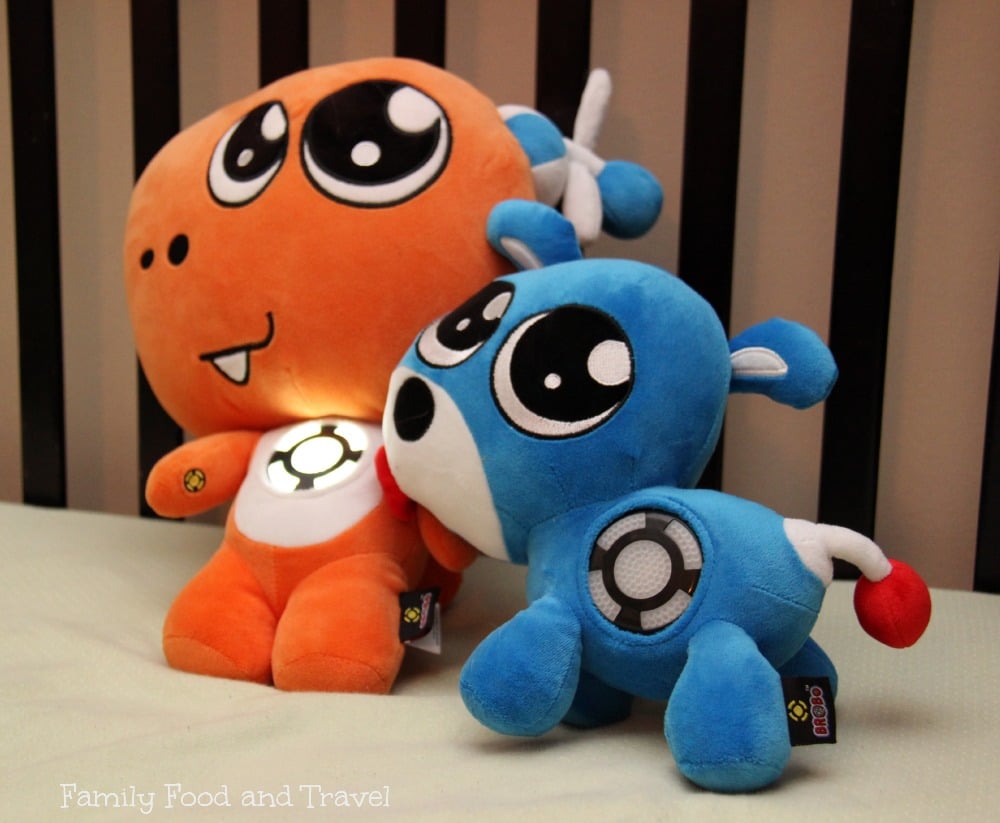 We got the Trex: Shine Force and Dog: Shine Force to test out.  The boys loved them both equally.  Each night they crawl into their bed and activate the lights before I shut out the lights.  I love that they have a cuddly toy to keep them warm that offers easy access to a light without getting out of bed.
However, it does sometimes insight light games with the twins in the same room!  But, that's a hazard I'm willing to live with :)
Cuddly, practical and unique, my boys love their Brobos!
To learn more about Brobos follow them on Twitter, like them on Facebook and Instagram