I am quite sure that few houses get as excited about dishwasher detergent as ours does.  With my husband's catering business and twin pre-schoolers there is A LOT of dishes done in this house.  And, since it all needs to be sterile and washed at a temperature too hot for hands for my husband to use, everything goes in the dishwasher!  On an average day our dishwasher does 2-3 loads.  Excessive, right?  But without an industrial dishwasher we are forced to wash more loads. When I heard that Finish came out with a new detergent with less chemicals, I was excited to put it to the test.  With a sink full of dirty, dried dishes I was ready to put the new Finish Power and Free to the test.  Would the hydrogen peroxide action do the trick?

With a husband who's a Mexican chef there are a lot of dishes around here and most of them contained baked on cheese! Here's a baking dish from our enchilada dinner this week. While it doesn't look too hard to clean – the baked on cheese and tomato sauce around the edges pose a challenge for most dishwashing detergents.  But Finish Power & Free Quantum cleaned it till it was sparkling and smells fantastic too!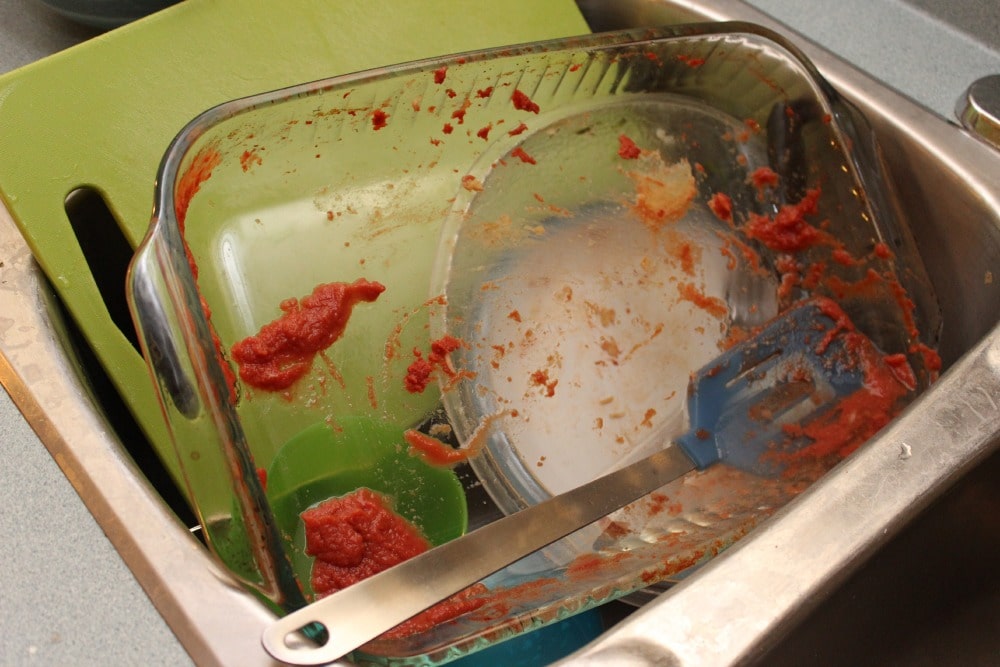 Finish® Power & Free™ uses Hydrogen Peroxide Action™, which combines water and active oxygen to give you the unbeatable clean and shine you've come to expect from your dishwashing detergent with less harsh chemicals than ever before. You get the same quality of the Finish products you know and trust plus the reduction in chemicals.  Available in Jet Dry, Quantum and Powerball products.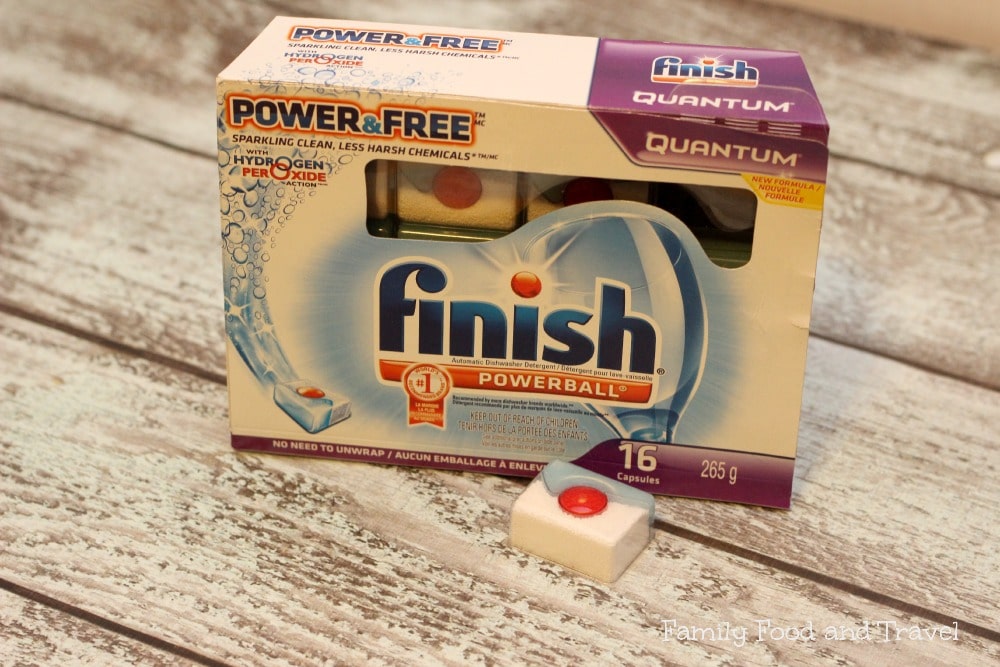 I was really happy with results from Finish Power & Free and appreciated knowing that our family's dishes were clean and less chemicals were used to do that.  A great product that I am positive will become a staple item in our home.
Try Finish Power and Free for free!
Want to try Finish Power & Free?  Head over to their Facebook page for a FREE sample: Finish's Facebook Page 
Disclosure – I am participating in the Finish® Power & Free™ Blogger Campaign on behalf of Finish®.  I received compensation as a thank you for participating and for sharing my honest opinion. The opinions on this blog are my own.