This weekend it was cold and snowy.  The kind of weekend you want to curl up and watch movies under a big fluffy blanket.  But, with twin preschoolers that is never going to happen!  Instead, I decided to make our favourite sugar cookie recipe again and top the cookies with a delicious icing.  I have been using lots of frozen fruit lately to get the sweet freshness that I miss in the Winter months.  The bag of frozen strawberries was calling my name so I decided to make a strawberry buttercream icing with them.  The combination was truly divine – soft and crispy sugar cookies topped with decadent strawberry buttercream = a cookie made in heaven!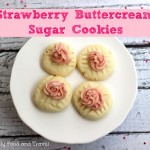 Strawberry Buttercream
A delicious buttercream icing made with real strawberries
Ingredients
1.5

cups

unsalted butter

4.5

cups

icing sugar

confectioners sugar

1/2

cup

fresh or thawed frozen strawberries

1.5

tsp

vanilla

1/2

tsp

lemon juice
Instructions
Blend strawberries in a food processor or blender. Set aside.

Add butter to stand mixer with paddle attachment and cream on medium speed.

Add icing sugar 1 cup at a time beating until fully blended.

Add blended strawberries, vanilla and lemon juice beating the buttercream until light and fluffy.

Use piping bag to decorate cupcakes, cookies etc.
The buttercream icing would be delicious on any baked good.  The icing is buttery and sweet but has the soft flavour of strawberries.  Plus, with chunks of strawberries in the icing it has a real, natural appearance.  Keep in mind that with an icing with strawberry chunks it will not spread smoothly like a traditional buttercream. I found that piping the icing was the best way to give a semi-polished look.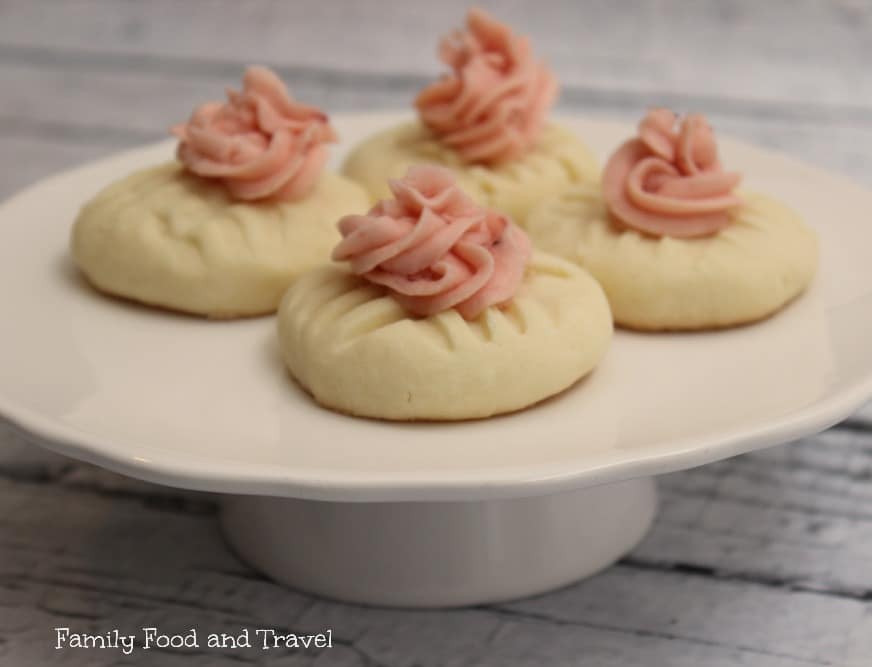 Whichever way you use this icing, you will receive rave reviews.  I cannot wait to use it on my next batch of cupcakes!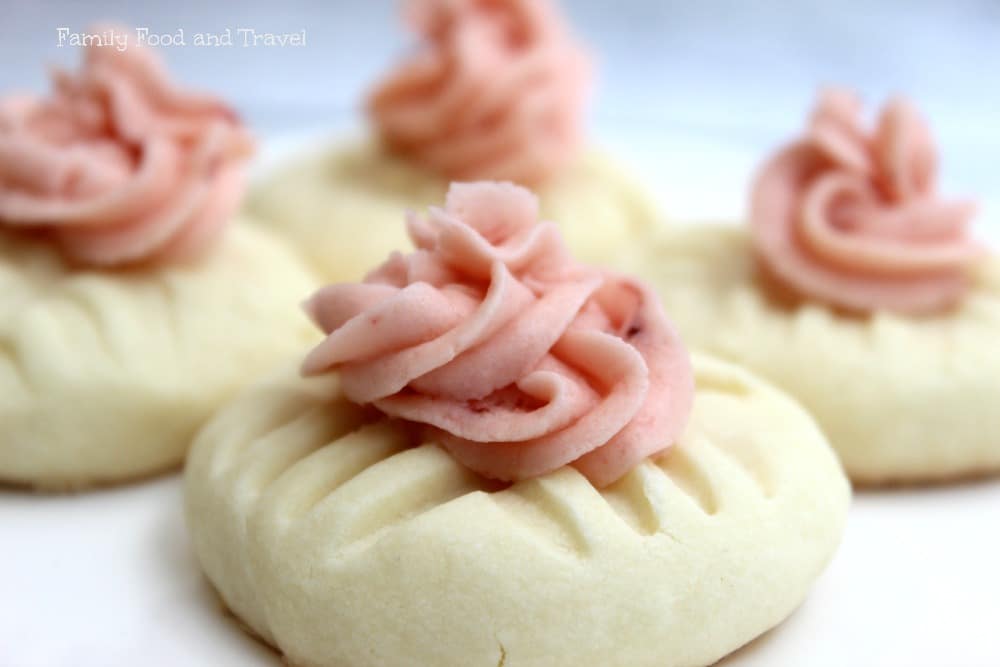 For the cookies, I made our favourite sugar cookies using the Gay Lea Butter Sugar Cookie Recipe.