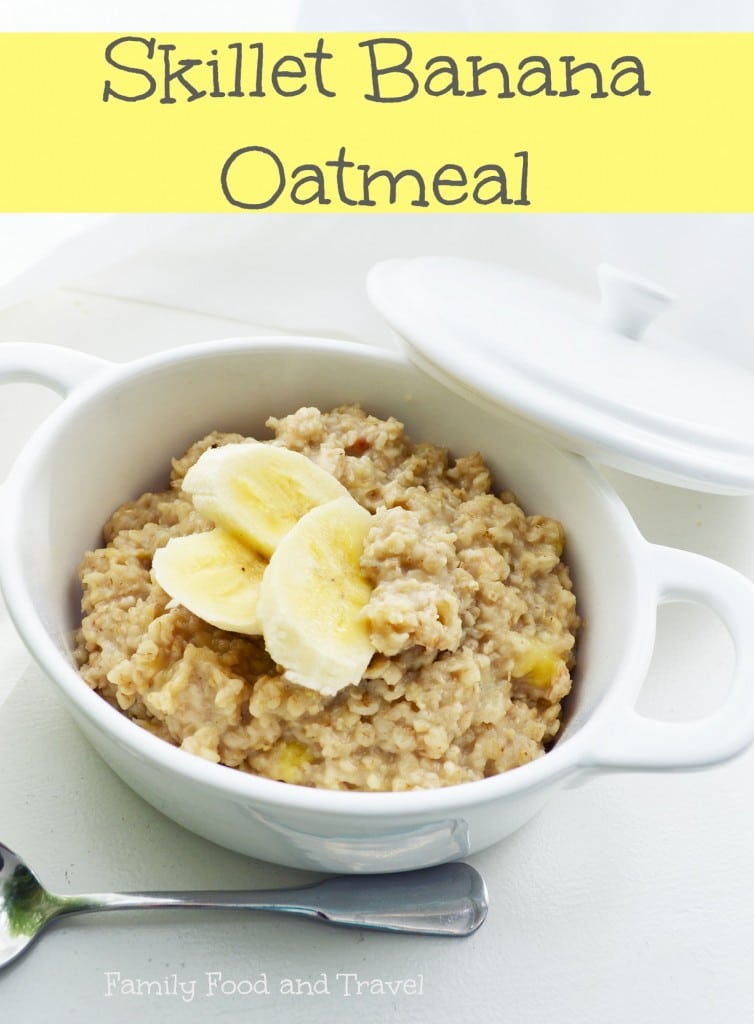 There is nothing better than a hot breakfast on a cold morning.  While our family loves cereal, we love the warmth that a steaming bowl of oatmeal brings.  With added fruit, it goes from bland to deliciously exciting. This recipe for Skillet Banana Oatmeal is sure to be a recipe your family will love.  Easy, nutritious, delicious and filling = the perfect family meal!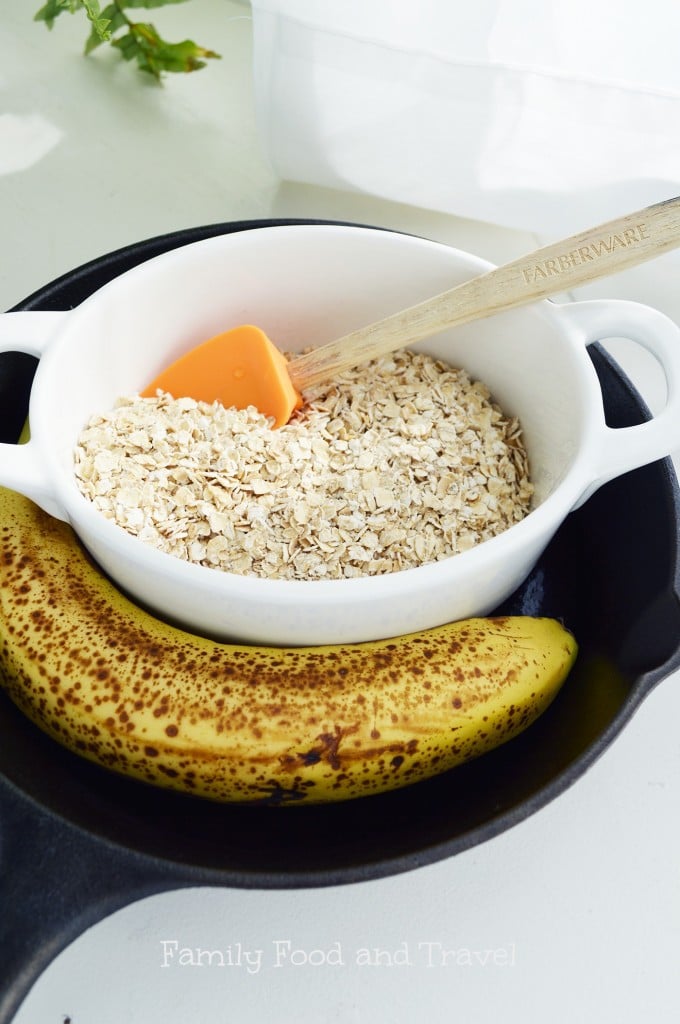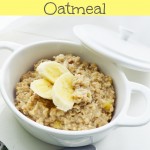 Skillet Banana Oatmeal
A heartwarming breakfast for a cold morning packed with nutritious ingredients and great flavours.
Ingredients
1

very ripe banana

1

cup

rolled oats

2

cups

milk or almond milk

1

tablespoon

pure maple syrup
Instructions
Start with your skillet on medium high heat and add in the milk and oats. Cook at medium high heat for about 6 minutes or until the oats have absorbed the milk and have bulked up a bit. At this time add in about ¾ s of the banana and mash into the oatmeal. When the oatmeal is done, top with the rest of the banana and serve from the skillet. (The skillet will still be HOT so go slowly).
I love the creaminess of this oatmeal and the rich, soothing warmth.  Plus the sweetness of the maple syrup makes it absolutely delicious!  If you aren't a banana fan, switch the bananas for dates, apples, figs or even sweet potato.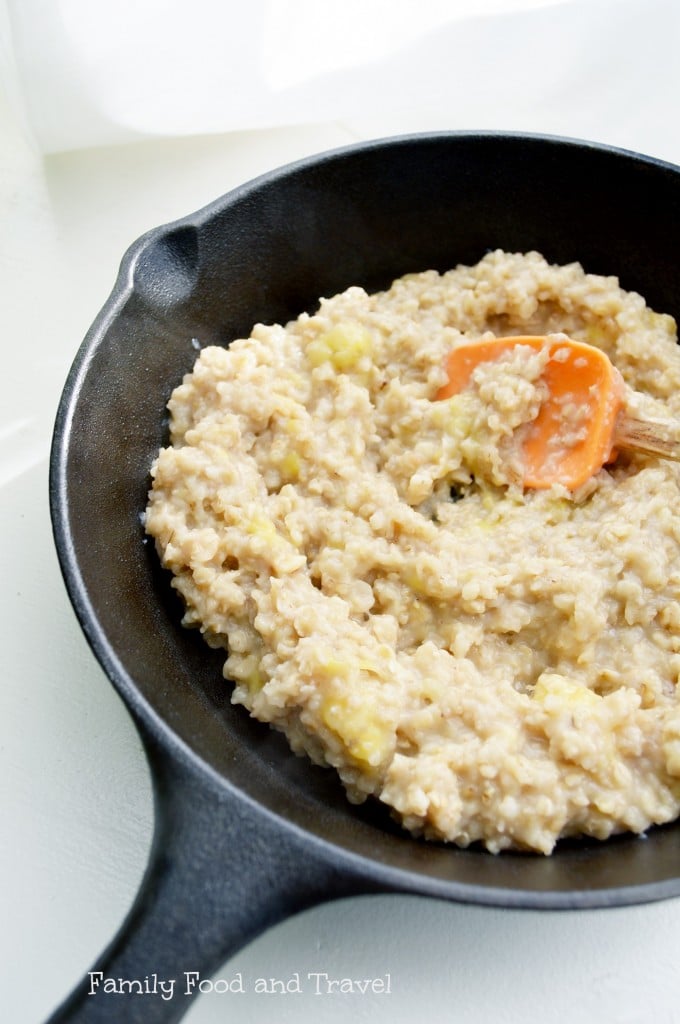 Recipe and Photographs provided by K. Ruth
What is your favourite oatmeal dish?