Finding the right planner is a key component to ensuring you stay organized.  In a world where so much is on our phones I really thought that I could just rely on my phone's calendar to keep track of everything I needed to do.  I was wrong. Very wrong. Juggling a busy family, my job, my blog, my husband's company and various family responsibilities I was having a really hard time staying on top of all of my commitments and responsibilities.  So, when I was asked to try the new Simply Plan I was pretty excited!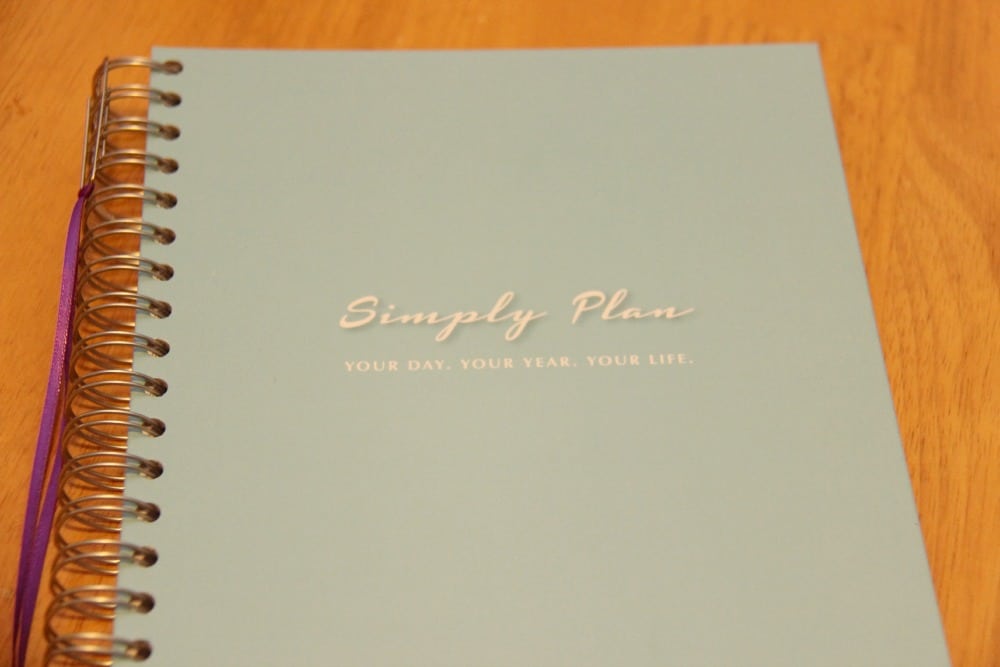 I rarely say this about products, but the Simply Plan organizer is truly the perfect planner.  It has large enough spaces to write in, a hard cover for durability, comes in one of my favourite colours, and it includes lists, meal plans, and budgets.  While I honestly haven't used all sections of the planner I am challenging myself to do just that.  Plus, I love that I need to sit down, look at the week ahead and plan so that I feel on top of things instead of constantly just reacting to them.  Pro-active not re-active is my goal for 2014!
What the Simply Plan includes:
Weekly Meal Planning & Budgeting
Weekly, Monthly & Yearly Overviews
Special Dates
Family Traditions Reminder
Goal Tracker
Future Planning
Family Details
Meal Option List
Household Routines
Project Planning
Schedules
Family Chore List
AM/PM Routines for Kids
Gift Tracking
Contacts
Notes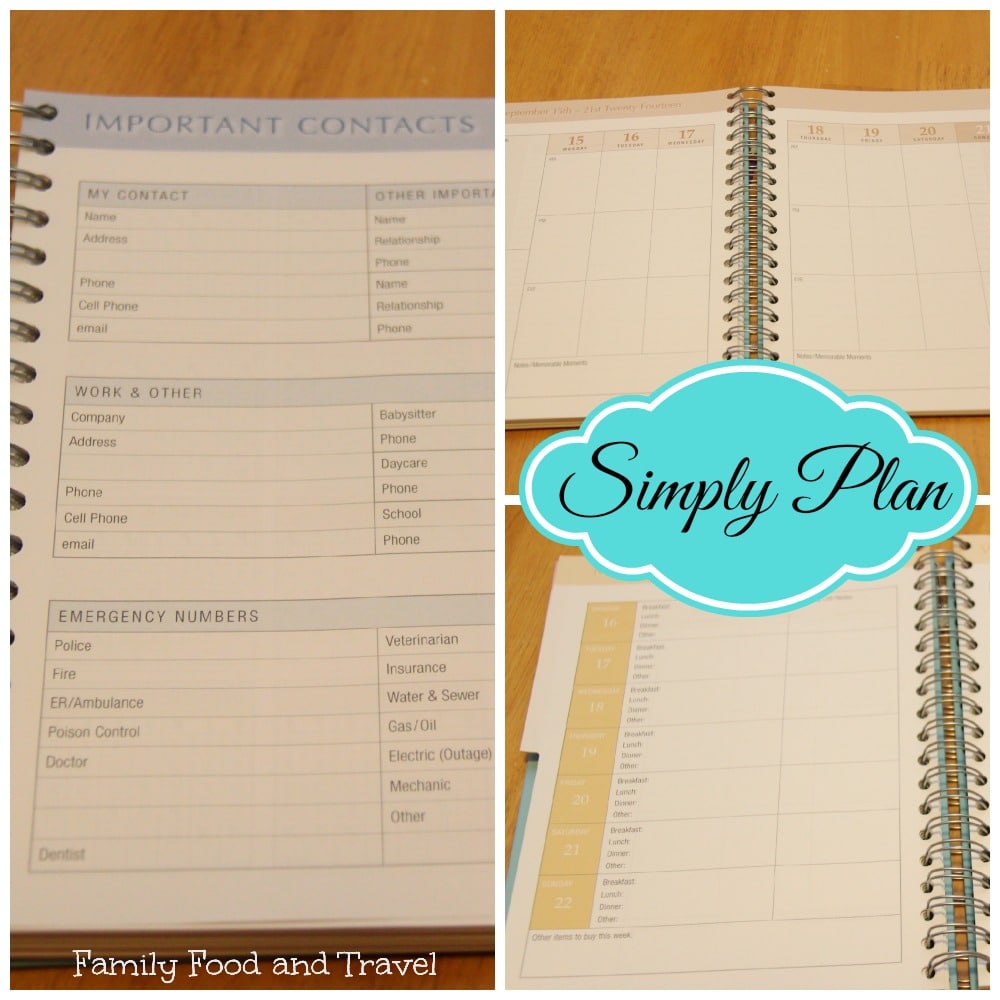 Looking for more info?  Check out Simply Plan's website, on Facebook, Twitter and Pinterest.
Plus, one lucky Family Food and Travel reader will win a Simply Plan for themselves – a value of over $40.00 – open to residents of Canada – ends February 7, 2014.