This year will be the first year my boys really 'get' the idea of Valentines Day.  I love the idea of a day to celebrate love and show others just how much you love them, but I worry the boys will get a lot of candy at school from their classmates.  So, this year I set out to make them fun candy free Valentines that they will love without the sugar.  That said, of course there will be some Valentine's Day baking at our house so the boys will get their fair share of treats.
These Valentines are filled with some cute Valentine items and other things my boys love.  The best part of these Candy Free Valentines?  They cost only $5 each!  While my buckets include cars you can easily change this item to suit a child that doesn't like cars.
What they included:
Valentine bucket – $1 – Target
Bouncy light up ball – $1 – Target
Crayola 8 Pack – $1 – Target
Small die cast car – $1 – Dollorama
Small Valentine teddy bear – $1 – Dollorama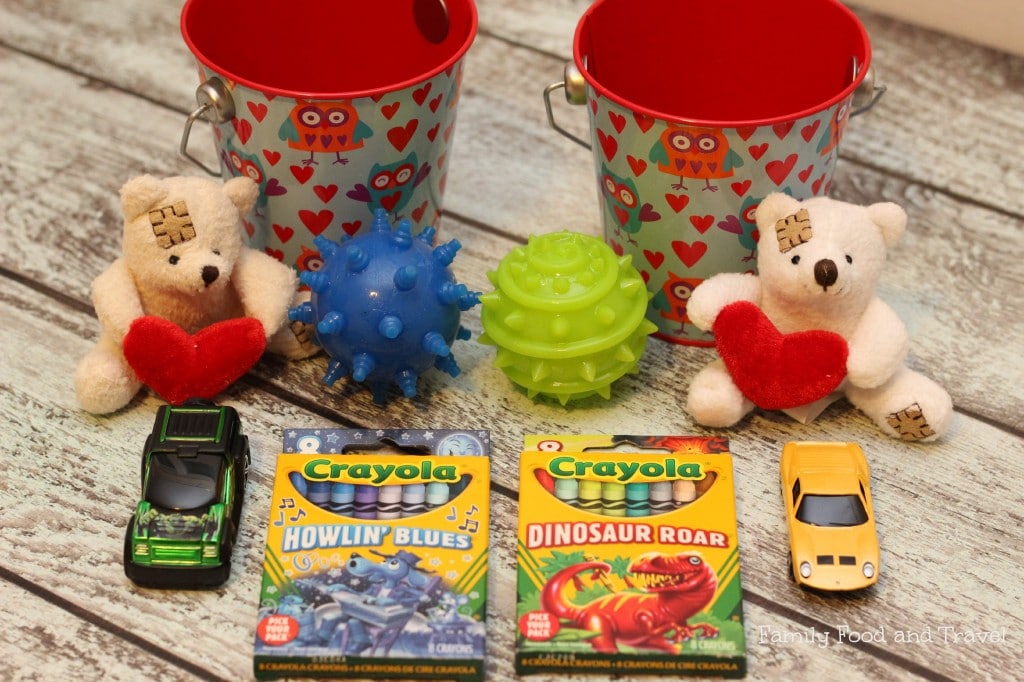 The end result is a simple, easy and adorable Candy Free Valentines option filled with toys to encourage creative and imaginative play.  I can't wait to see the boys' faces when they see these at the breakfast table on Valentine's Day!