The gallbladder is a mysterious thing.  A small organ tucked in under the liver, hanging out with the pancreas and creating bile for the small intestine.  It is a useful organ that acts as a storage space for bile, but since it doesn't create bile we can live with out it.  Few people think about their gallbladder (or their digestive system) but when something goes wrong, it becomes priority #1.
My family has a history of gallbladder problems.  It does not seem to be related to our diet as all of my aunts and uncles of varying levels of fitness and health have had it removed.
I haven't felt well for weeks.  I've had a brutal sinus infection and have taken two different antibiotics to cure it.  With that came some stomach discomfort, but I presumed it was just the antibiotics wreaking havoc on my system.
Then, came Christmas the time of overindulgence.  The melted Brie, the chips, the bacon wrapped appetizers, cakes, cookies, Eggs Benedict, you name it, I ate it.  Plus, the alcohol I consumed it appears to be the perfect storm to send a digestive system already on the edge tipping over.
To say I haven't felt well the last few days would be an understatement.
Let's just say I have done three things – slept, drink clear fluids and spent time in the washroom.
After a visit to the walk in clinic today, I have tests scheduled for tomorrow, hoping there will be some answers available.  I've always wondered why it is that we have body parts we don't really need anymore.  Shouldn't evolution weed these parts out?  Shouldn't things like your tonsils, and appendix and gallbladder just get smaller until they are no longer there?
While surgery isn't my idea of a good time, I think that my gallbladder is ready to go.  I don't think that we need each other anymore.  I think it's time to part ways.
Gallbladder, I toast you with my ginger ale for 35+ great years.  If the doctor's say it's time, I'm ready to say goodbye.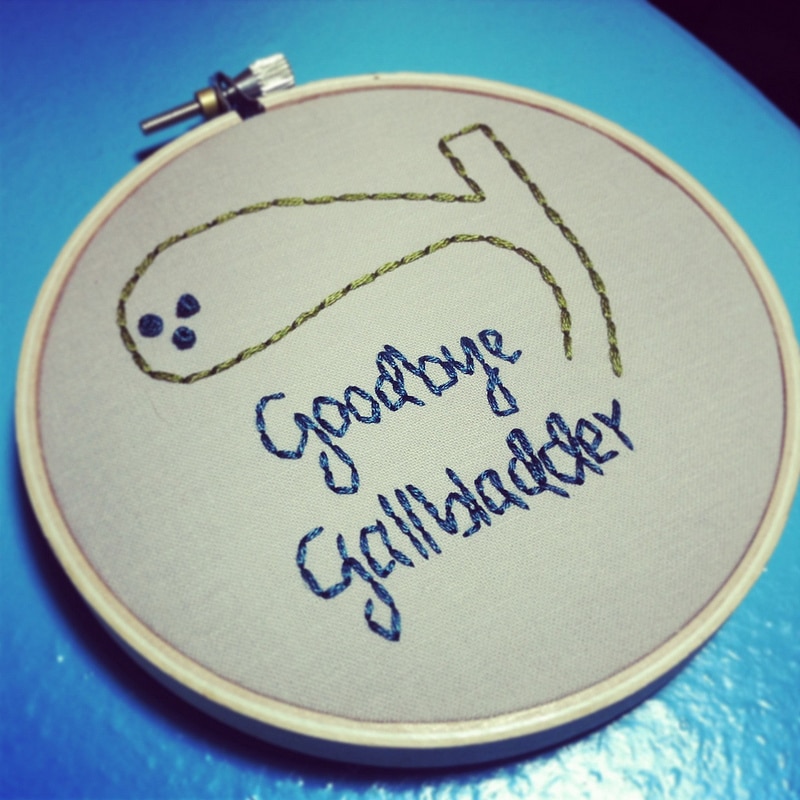 photo credit: Hey Paul Studios via photopin cc