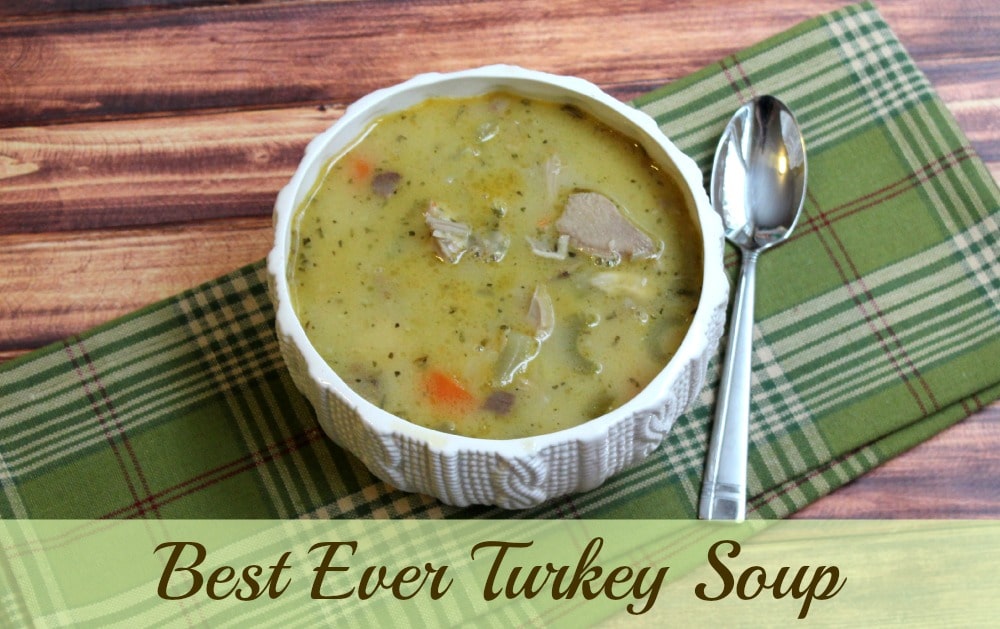 Turkey is truly one of my favourite dishes.  A roast turkey with family and friends is one of my favourite meals and the best part of a turkey is always the leftovers!  As soon as dinner is over we take all the meat off the turkey and throw the carcass in a pot and cover it with water.  Add dried rosemary, bay leaves, parsley and salt.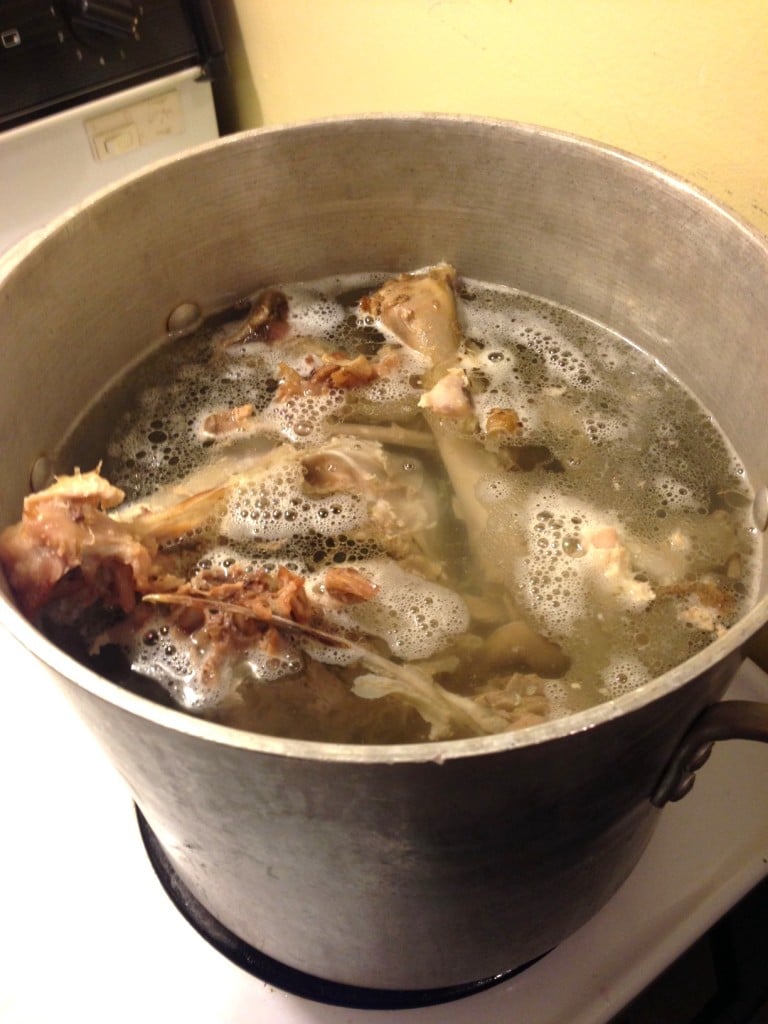 Next step – boil the turkey bones in water for 24 hours.  This ensures that all of the flavour and marrow is released from the bones.  In a clean pot, sauté celery and onion in olive oil with salt, pepper, and minced garlic. Then, drain the homemade turkey broth through a fine sieve into the pot with celery.  Add carrots, rosemary, turkey, parsley and salt. Bring to a boil, then reduce to simmer until carrots are cooked through (approximately 1 hour). Serve with lemon or limes to squeeze into the soup.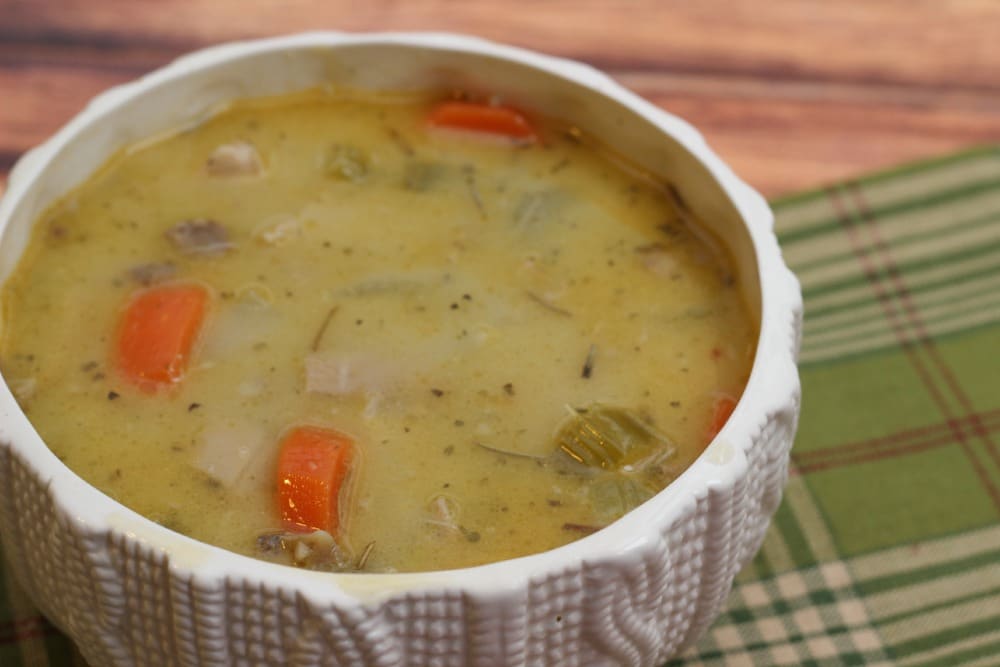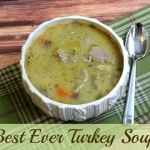 Homemade Turkey Broth
An easy and delicious turkey broth that ensures great flavour for your soup.
Ingredients
Carcass of turkey

3

tbsp

dried rosemary

2

tbsp

dried parsley

2

bay leaves

1

tbsp

salt

Water
Instructions
Place all ingredients in a large pot.

Use enough water to ensure turkey bones are completely covered.

Boil for 24 hours covered.

Add more water if needed.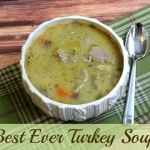 Best Ever Turkey Soup
Truly the best ever turkey soup you'll ever make. Full of flavour, nutrients and simple ingredients.
Ingredients
Homemade turkey broth

see recipe

4-6

cups

chopped cooked turkey

4

cups

sliced carrots

4

cups

sliced celery

1

onion diced

1

tsp

minced garlic

1

tbsp

olive oil

1

tbsp

dried rosemary

1

tbsp

dried parsley

2

tsp

salt

1

tsp

fresh ground pepper

1

tbsp

lemon juice

2

drops tabasco
Instructions
Pour olive oil into a large pot, add celery, garlic and onion and saute until onion is clear.

Add homemade turkey broth, turkey carrots, rosemary, parsley, salt and pepper and bring to a boil.

Reduce to a simmer and cook until carrots are soft (approximately 1 hour).

Add lemon juice and tabasco and bring to a boil.

Serve with sliced lemon or lime to be squeezed into soup.