Aquariums are one of my favourite attractions.  To me, they are magical places filled with pieces of our world that I would not be able to see or experience otherwise.  To my boys, their are places of awe, or wonder and excitement.  A place where the oceans, rivers and lakes come alive and where you can interact with sting rays, see sharks, jellyfish and King Crabs.  After visiting the Shedd Aquarium in Chicago and The Georgia Aquarium in Atlanta we had high expectations for our the Ripley's Aquarium of Canada in Toronto, Ontario.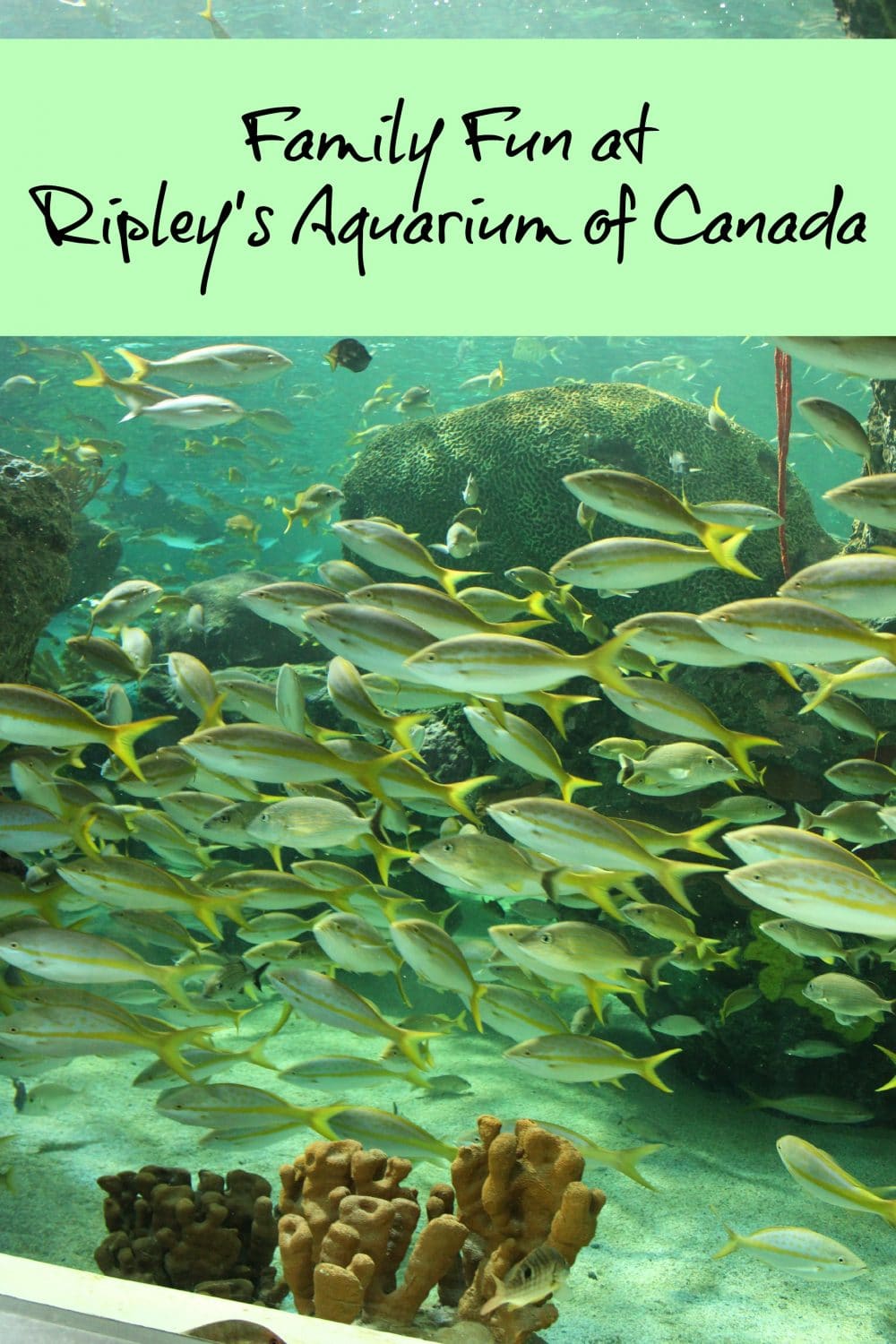 The aquarium is well laid out so that visitors follow a predetermined path filled with all the wonders of the waterways.  With over 16 000 animals every corner of the Aquarium is filled with interesting creatures.  We loved the set up and the variety of hands on activities for kids (and adults) to engage in.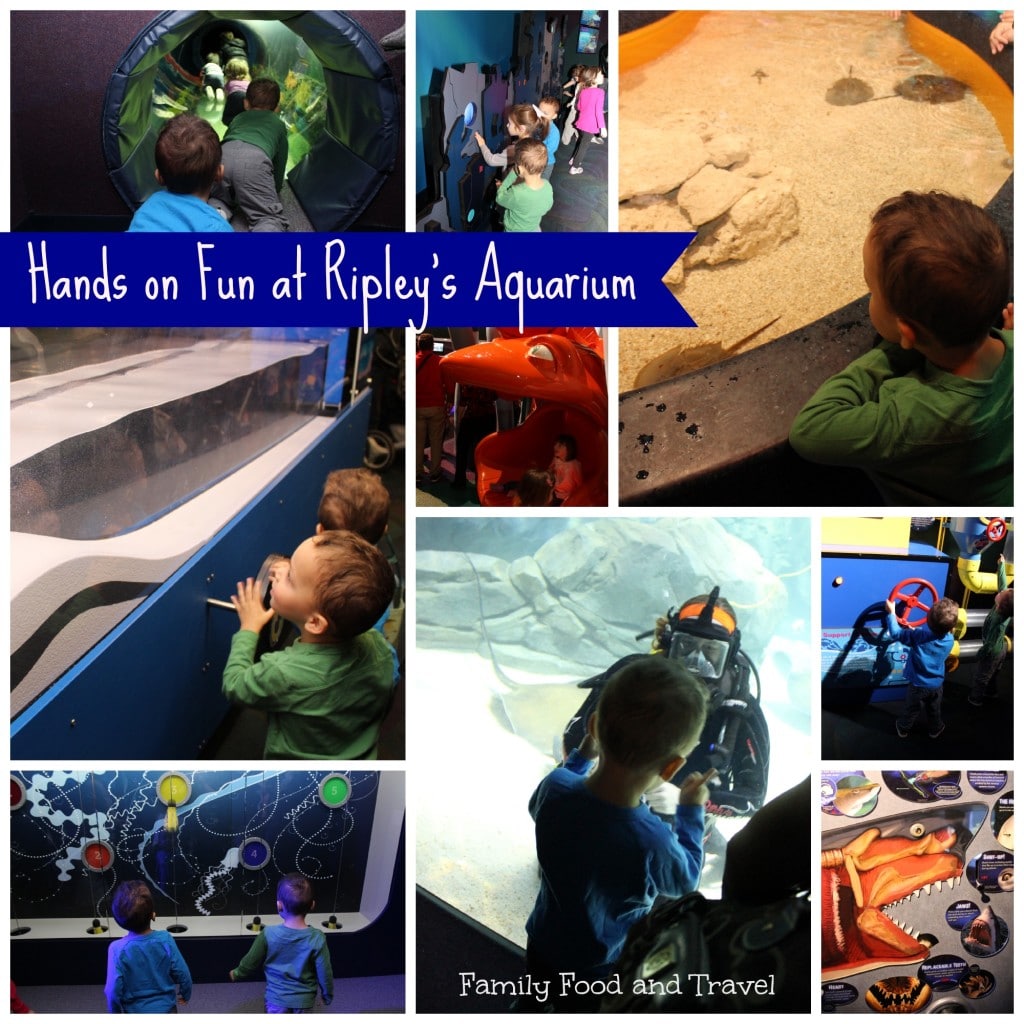 5 Things to Love at Ripley's Aquarium of Canada
The moving escalator through the main tank allows for lots of viewing time without having to struggle to see
The tiny tank with the fish from Finding Nemo near the Snack Bar is a perfect microcosm plus kids can pop up in the middle to see the tank from the inside
The great BIG sharks
The variety of hands on activities keep your kids interested, engaged and curious
The open area that demonstrates how the tanks are maintained and pressurized – would love a behind the scenes tour of how these ecosystems are maintained.

3 Key Tips to Make Your Visit More Enjoyable
Avoid the lines by purchasing your tickets online for a timed entrance
Do NOT bring a stroller unless you absolutely have to.  There is really no room to manoeuvre a stroller and nowhere to park a stroller inside the Aquarium.
Bring snacks/drinks/lunch there is only one tiny snack bar halfway through the Aquarium so you will need something for your little ones to snack on.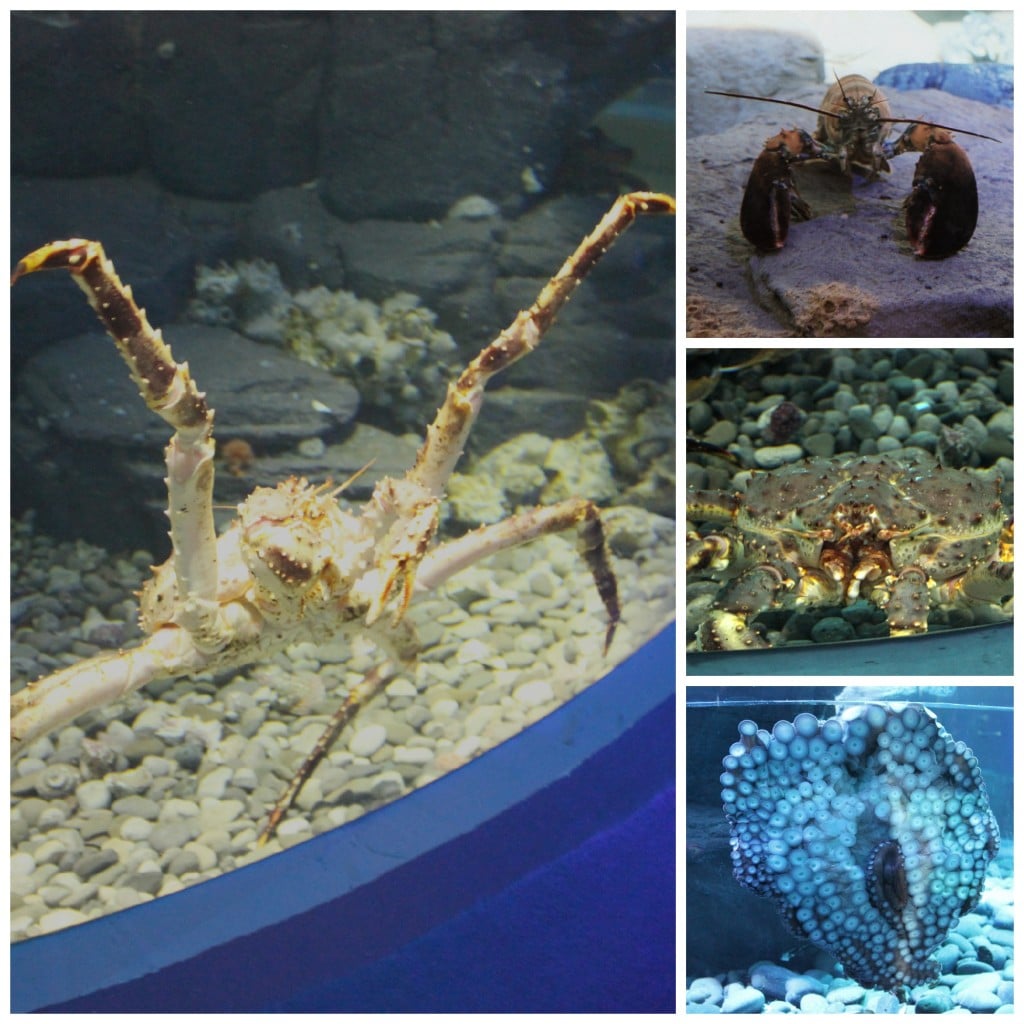 I am most excited that Toronto now has an aquarium and that visitors to Toronto can experience the wonder of aquatic life in this special and unique environment.  With so much to offer, Ripley's Aquarium of Canada in Toronto is truly a must-see attraction.
What is your favourite thing about visiting an Aquarium?