This week has seen Ontario blanketed with an ice storm that has not hit this area in more than a decade.  While the weather warnings came well in advance,there is little that can be done to prepare for days of freezing rain.  Where I live we were hit with freezing rain and a snow mixture for two days.  It covered everything in it's wake.  While some power outages happened we were very lucky to have not been affected and the only hardship we faced was being stuck inside with twin 3 year olds for two days!
After the rain had stopped we journeyed outside for some playtime fun. I had the opportunity to take some photos of the beautiful ice freezing time if only for a moment.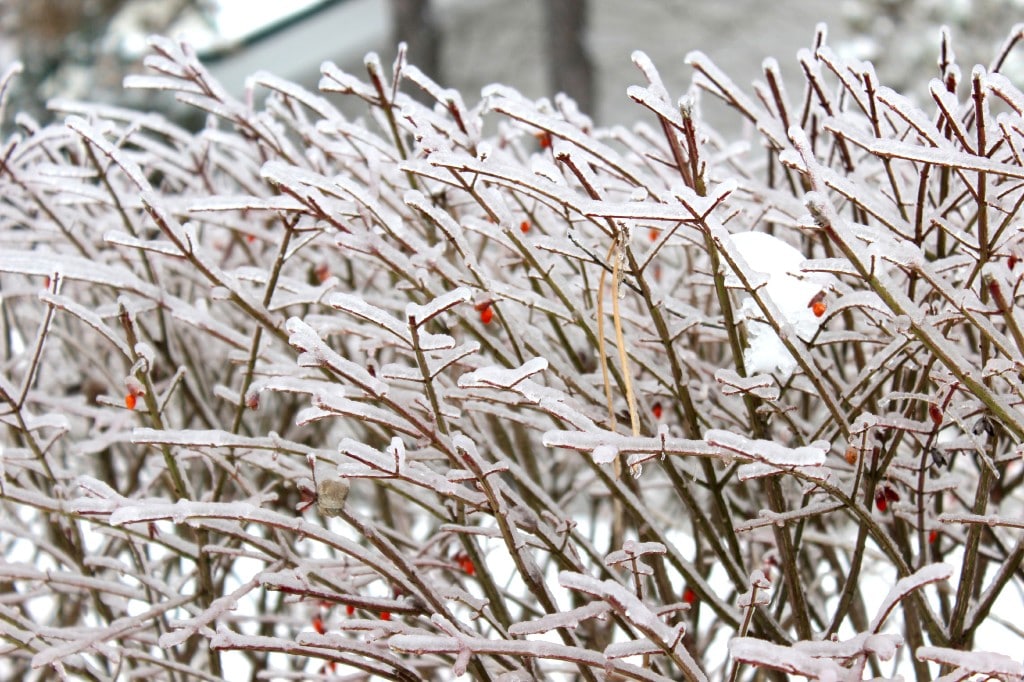 The burning bush so red in the coolness of Winter with a pine needle frozen in the midst.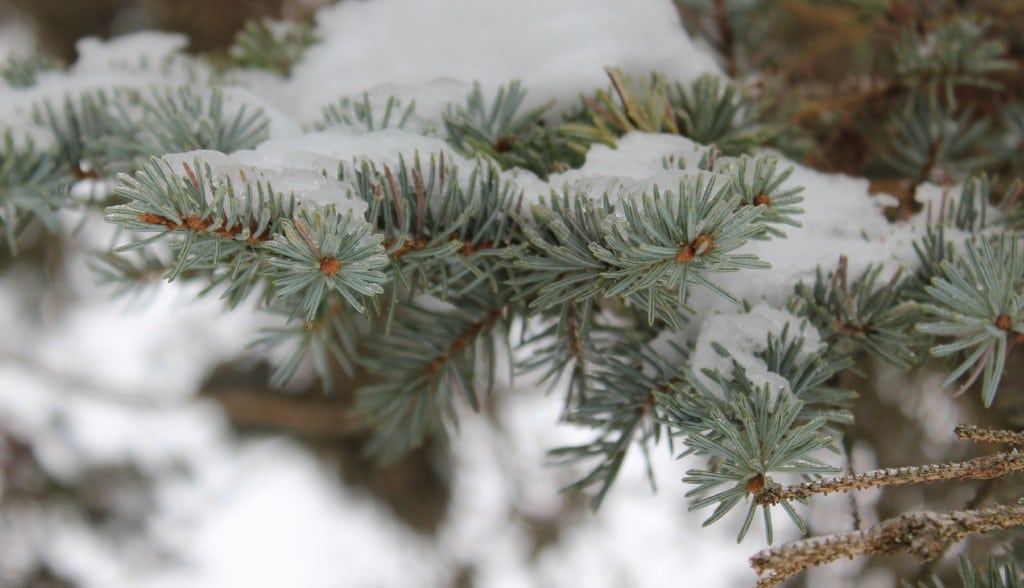 I love the way the Blue Spruce needles stick out like porcupine quills when covered in ice. And the droop of the Cedar bent under the weight.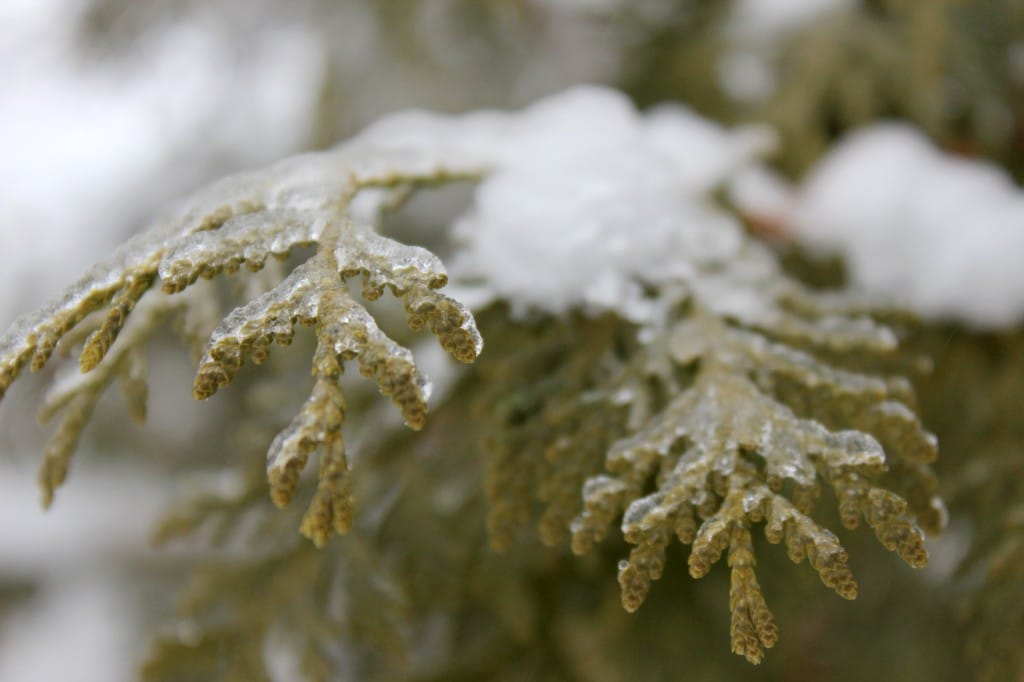 Ice storms always remind me of a poem I read in high school, The Birches by Robert Frost.  If you haven't read the poem, here is an excerpt read by the author.  I hope you find The Birches as enchanting as I do.
Even our dog, Jackson loves the snow and ice.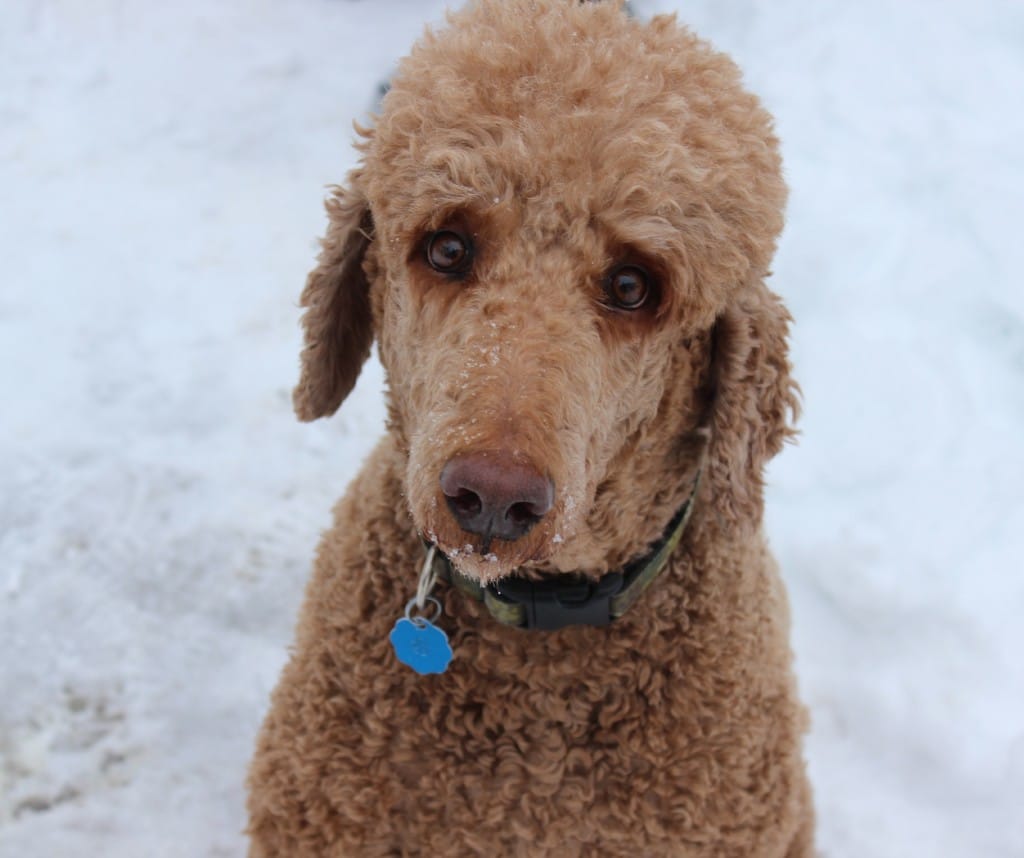 What is your favourite part of Winter?