Winter is one of my favourite seasons, even though I don't do any Winter sports!  The beauty of Winter, the crisp colours, the fresh snow and all of the wonderful Winter memories. I wanted to create a a wreath that didn't look like a Christmas wreath. I went to my local craft store and looked for inspiration.  I found a variety or elements that I didn't love individually but knew that once I combined them they would be bright and the colours I was looking for.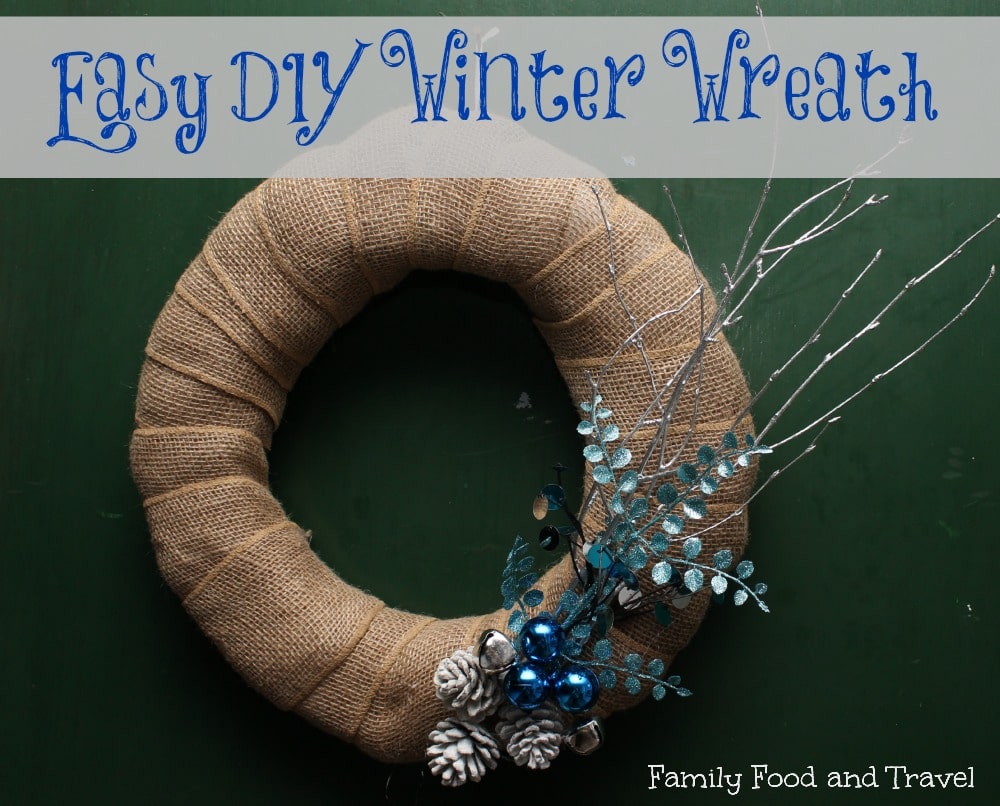 What you need:
Foam wreath
Burlap
White Pinecones
Bells
Silver painted sticks
Blue sparkly leaves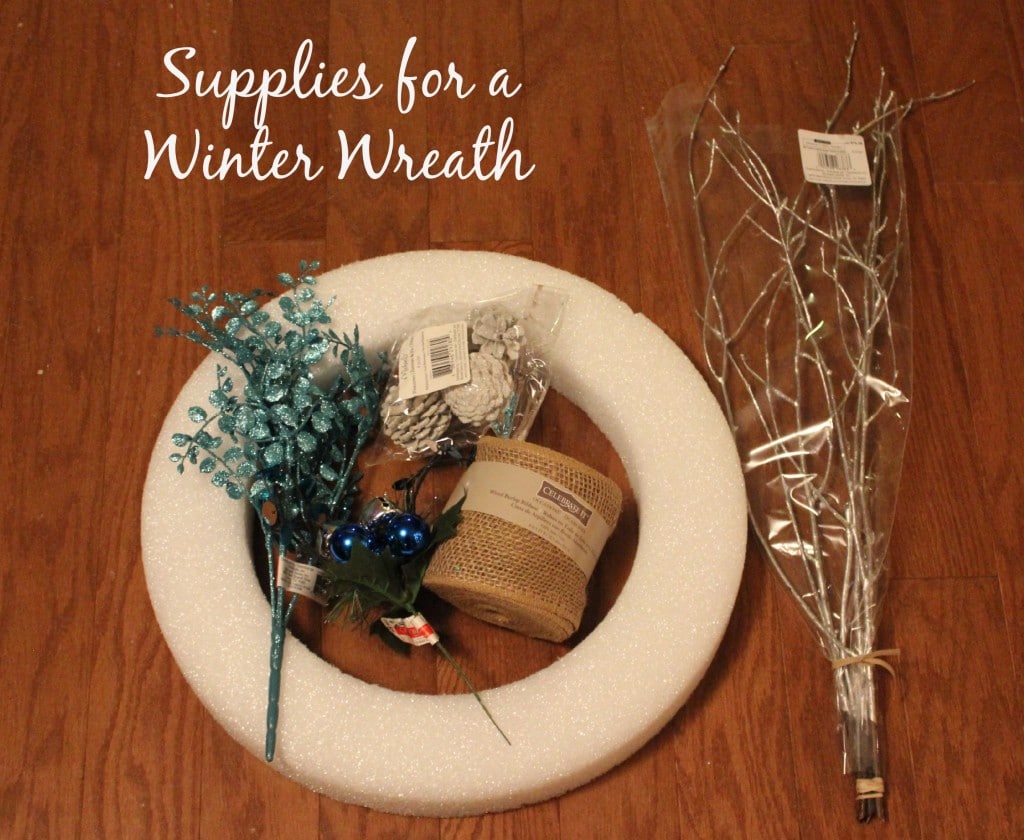 Directions:
Attach burlap to wreath with hot glue.  Then begin wrapping the wreath with burlap until the entire form wreath is covered.  Finish the wreath by attaching the final piece with hot glue.
Once the wreath is wrapped, cut apart the sticks, picks and bells into the desired lengths.  Attach the largest pieces first on the right hand side of the wreath.  Then, layer with colours, size and texture.
After all pieces have been placed begin to hot glue them in layers to the burlap.  Final touch – loop string, yarn, or an extra piece of burlap through the back of the wreath and hang on your door.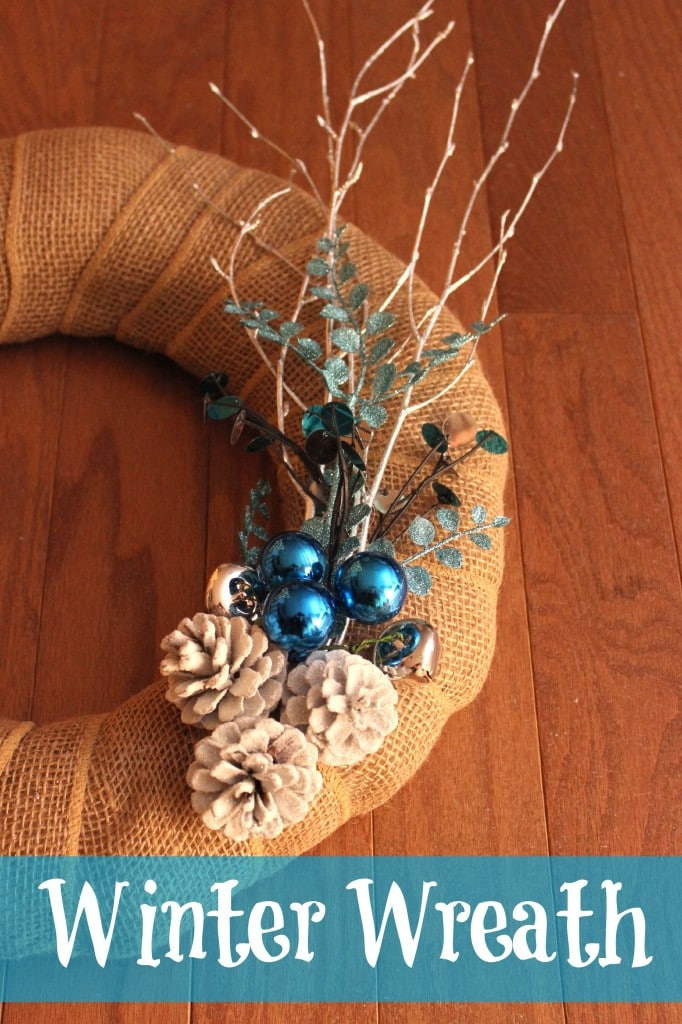 What are your favourite elements to include in a DIY Winter Wreath?