The flour on your apron, the warmth of the oven, the smell of flavours melting together to make something beautiful.  Baking is one of my favourite things about the holidays.  From shortbread to nanaimo bars, there is something I love about each and everyone of them.  From buttery goodness to rich chocolate and cream.  The experience of baking plus the delicious smells are only part of it.  The best part about Holiday baking is the friends and family I share it with.
As a child I loved that my mom got me involved in the baking and let me be a part of making food for our family and friends.  This year, now that my boys are almost 4 I knew that this was the year to start involving them in the baking too!  I called my mom for our favourite sugar cookie recipe but she couldn't find it.  I was devastated.  Luckily Gay Lea Foods have their sugar cookie recipe on their website and it is divine!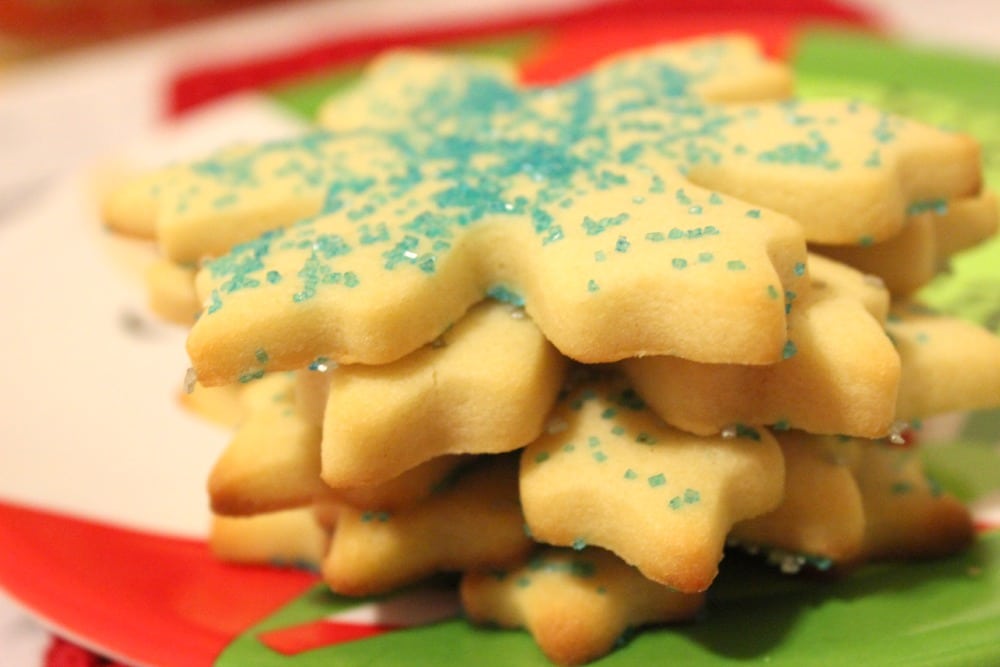 Buttery Sugar Cookies
This buttery cookies are perfect for bakers of all ages. Easy to roll and cut out in your favourite Holiday shape.
Ingredients
1 cup GAY LEA - Unsalted Butter, softened
½ cup Granulated Sugar
¼ cup Icing Sugar
1 Egg
1 tsp Vanilla
2½ cups All Purpose Flour
¾ tsp Baking Powder
¼ tsp Salt
Instructions
With electric mixer, beat butter until light and fluffy then gradually beat in sugars, then egg and vanilla.
In a separate bowl, combine flour, baking powder and salt.
Gradually stir flour into butter mixture and mix until combined.
Transfer dough to work surface; knead lightly until dough forms a ball.
Divide dough in half; shape each piece into disc.
Wrap in plastic; refrigerate for at least 1 hour or for up to 2 days.
Preheat oven to 375°F (190°C).
One disc at a time, roll out dough on lightly floured surface to ¼" (5 mm) thickness.
Using cookie cutters, cut out shapes.
Place shapes on parchment paper-lined baking sheets.
Sprinkle with candy sugars prior to baking (optional)
Bake in centre of preheated oven for 5-7 minutes or until light golden on bottom and edges.
Let cool for 3 minutes on baking sheets; transfer to wire racks to cool completely.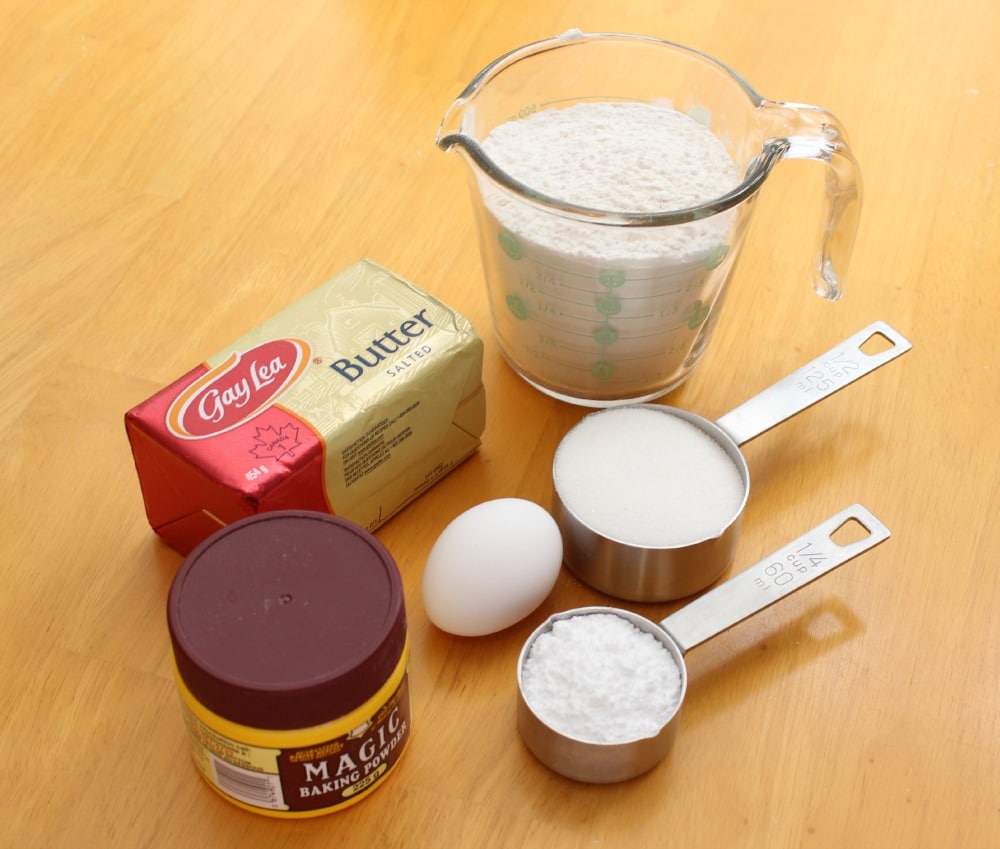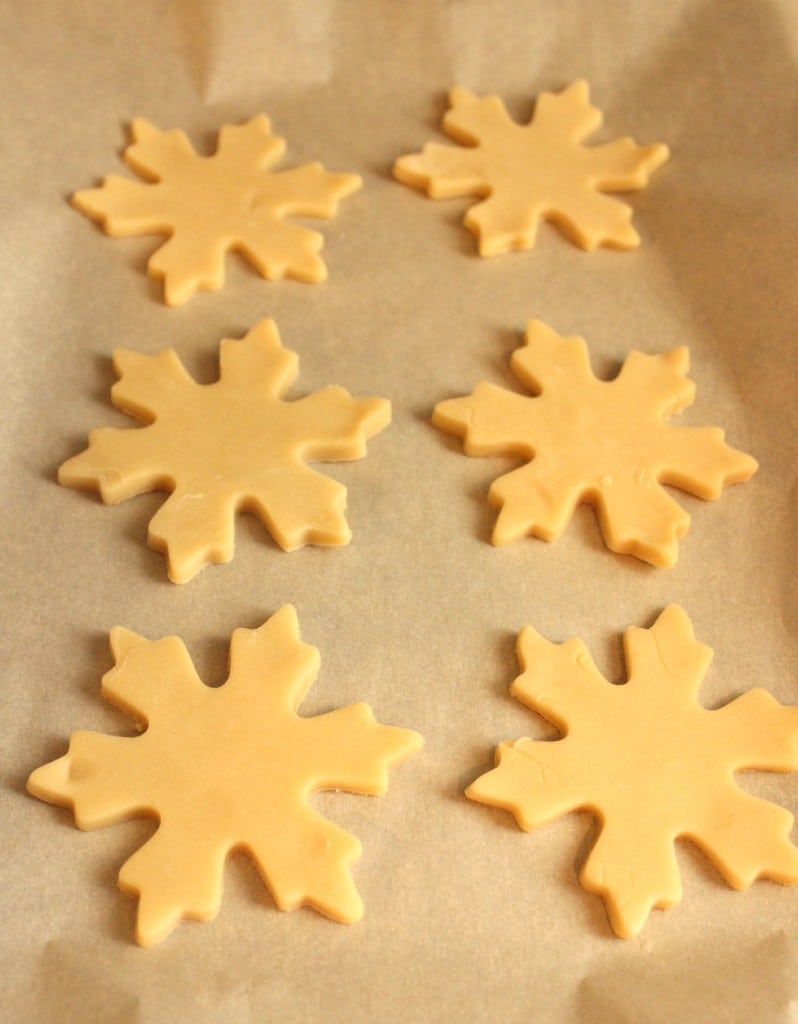 The boys had a blast, stirring, mixing and measuring.  It was so wonderful to see their eyes light up as they helped make the cookies.  Check out my adorable little helpers making cookies for Santa.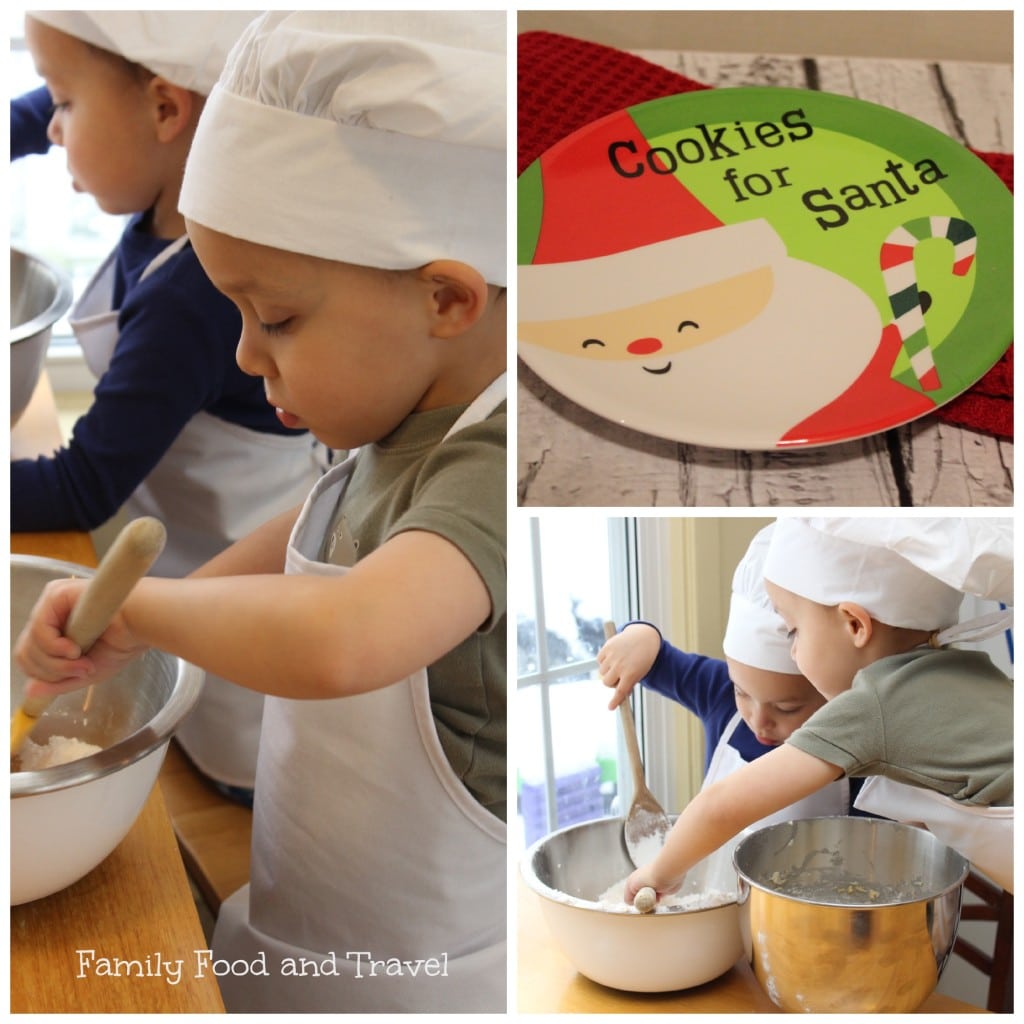 It was a fun afternoon filled with laughter, memories and lots of flour clean ups.  I can't wait to keep track of pictures of my boys baking every year.  Holiday memories last far after the season is over.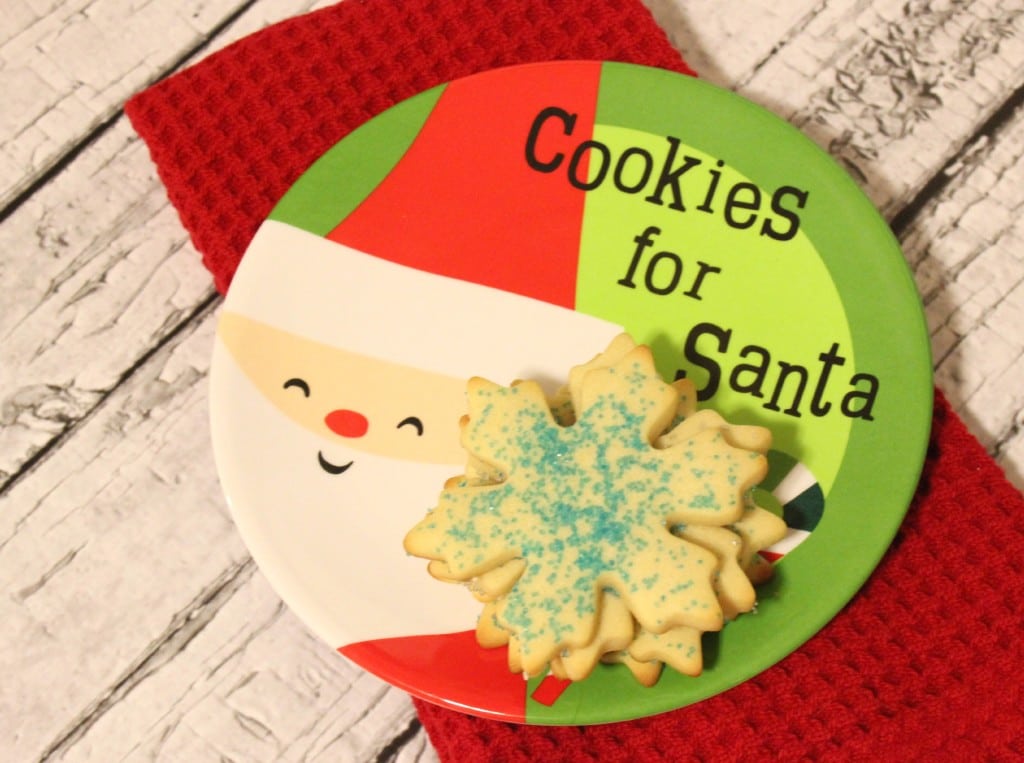 What are your favourite Holiday baking memories?
Disclosure: I am part of the Gay Lea Blogger Campaign with Mom Central Canada and I receive special perks as part of my affiliation with this group. The opinions on this blog are my own.