I've professed my love for shortbread many times over, and I am always experimenting to see what modifications I can make.  One of my best friends recommended this recipe from Robin Hood so I had to give it a try. The recipe is easy enough you can make it with kids of any age and delicious enough to serve to guests anytime of year.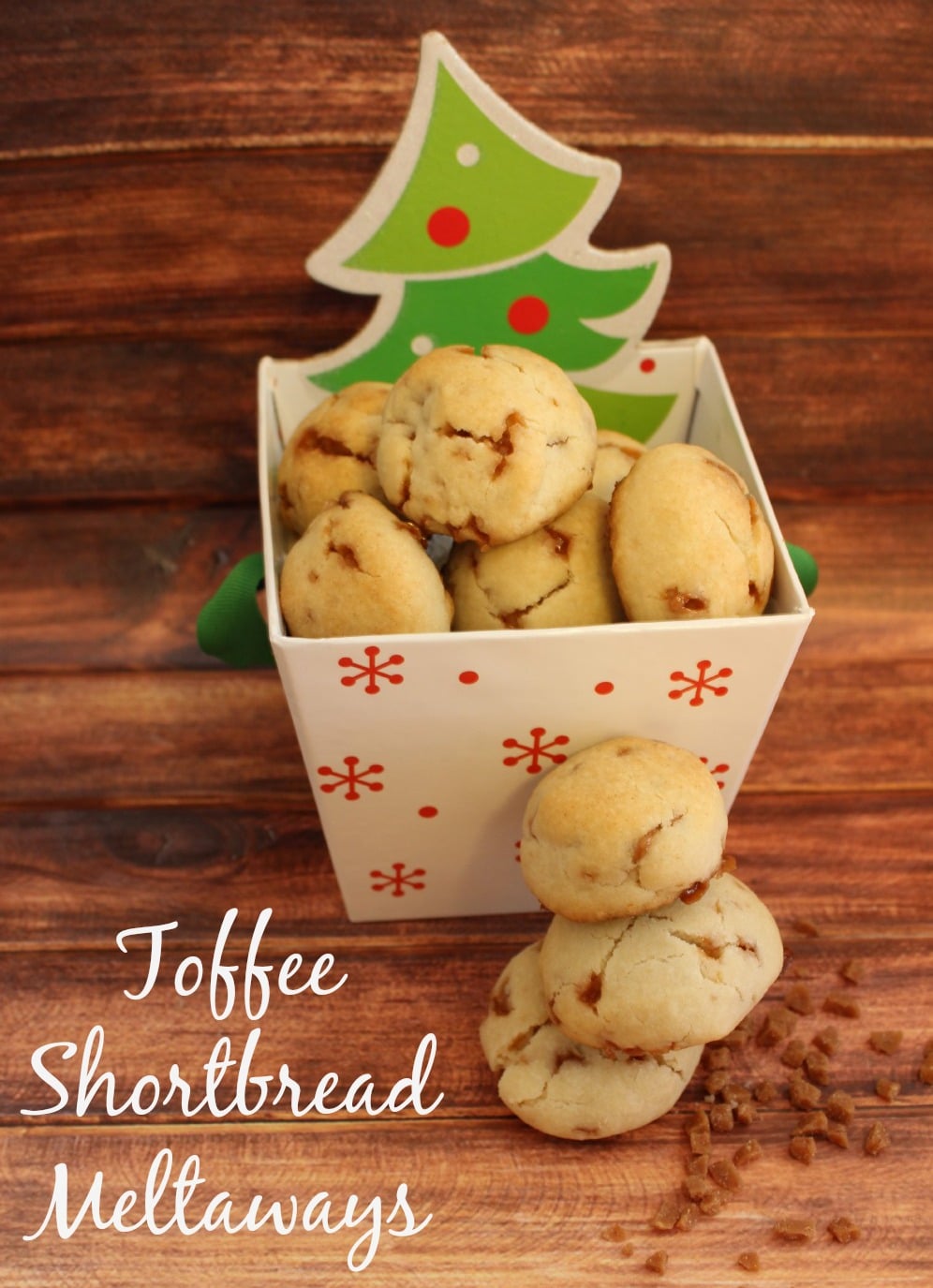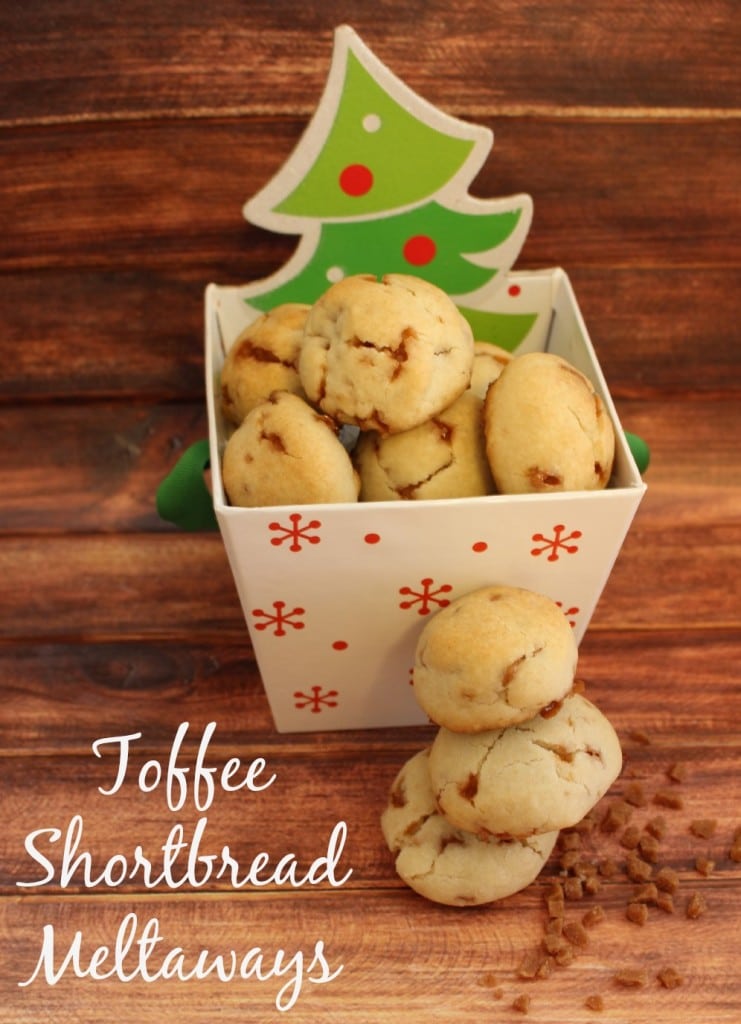 Toffee Shortbread Meltaways
Author: RobinHood.ca
Recipe type: Dessert
Easy, light and buttery these are a wonderful version of shortbread.
Ingredients
1 cup Butter
½ cup Icing Sugar
2 tsp Vanilla
1¾ cups All Purpose Flour
½ cup cornstarch
¾ tsp baking powder
¼ tsp salt
1 cup toffee bits
Instructions
Preheat oven to 350ºF (180ºC).
Line cookie sheets with parchment paper.
Beat butter, icing sugar and vanilla in a large bowl until creamy.
In a separate large bowl, combine flour, corn starch, baking powder and salt; stir half into butter mixture.
Stir in toffee bits and remaining flour mixture.
Roll heaping tablespoonfuls (15 mL) of dough into balls. Place on prepared cookie sheets, spacing about 2" (5 cm) apart.
Bake in centre of preheated oven for 15 minutes or until lightly golden.
Let cool on pan for 5 minutes.
Dust with more icing sugar if desired.
The cookies are absolutely delicious. They not only melt in your mouth but the rich buttery taste combined with the toffee bits are heavenly. My boys loved them! It's a good thing company was coming over or we might have eaten the whole batch!
If yours last longer than ours did, they are freezeable and can be made weeks in advance.